About Tecknotrove
Tecknotrove is the world's leading Simulation Company and one of the largest manufacturers of Training Simulators. An ISO 9001:2008 certified company headquartered in Mumbai, India, Tecknotrove designs and manufactures Advanced Training Simulators for a variety of "surface vehicles & specialty equipment".
Since its inception in 2002, Tecknotrove has successfully completed numerous projects for private & governmental organizations worldwide including military, airports, mining and automotive projects.
Tecknotrove provides products & support services to customers over 24 countries across Asia, Europe, Africa, & America. Our customers include industries like Mining, Airports, Ports, Defense, Military, Transport and Logistics. With over 780 simulators installed in more than 24 countries we guarantee technical support wherever the simulators are at work.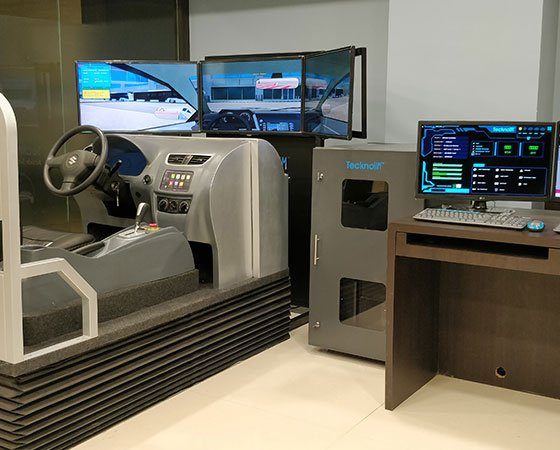 Shaping the Future
Our goal is to continuously find better ways to train people, improve safety & increase productivity. This is our Passion.
Simply Innovating
Being a leading player in the Industry, we feel responsible and are committed to constant innovation.

Partnering for Success
Success comes from working with a partner you trust to provide the expertise and support for your business.