Defence Simulators
Tecknotrove Systems, India specialises in design and development of critical application simulators and VR solutions under the brand " TecknoSIM". Incorporated in 2002, Tecknotrove has catered to the training needs of industries like Defence, Aviation, Law Enforcement, Nuclear Power Plants, Oil & Gas, Automobile, Mining & Construction.  We have delivered over 800 projects (Simulators, AR, VR and Gamified learning) in 26 countries around the world. With our global experience in different industries, R&D centre, manufacturing facility and over 18 years of expertise in developing simulators, our aim is to provide mission-focussed world class defence training solutions for Army, Navy & Airforce.
Tecknotrove offers a range of technology enabled training solutions including full-motion simulators, Desktop Simulators, army simulators, military simulators, Defence courses, AR/VR, E-learning & serious games. Some applications include earthmoving equipment simulators, turret simulators, driving simulators, aircraft pushback simulators, VR Solutions for aircraft maintenance disaster management, working in confined spaces and heights. Moreover, in the Defence sector Tecknotrove caters to army truck simulators, military truck simulators, military vehicle simulators, military tank simulators, defence vehicles, heavy military trucks.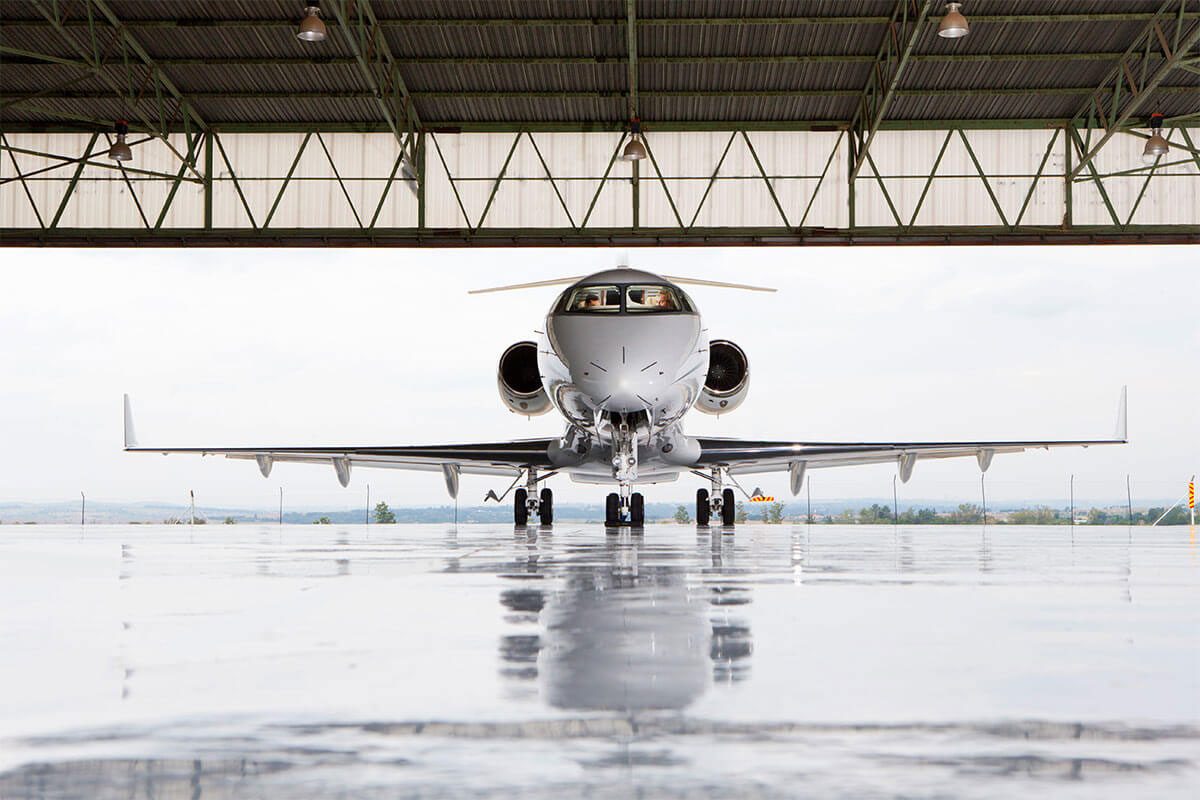 Air force training simulators
Tecknotrove provides customised training solutions for the Airforce.  Our capabilities include developing solutions for line maintenance teams, MRO teams,  ground technicians and emergency personnel to develop and test skills. Aircraft pushback training, engine maintenance training, landing gear maintenance training, engine ground run training, helicopter maintenance training, drone maintenance, turret training, disaster management training is some of the possible applications in VR and Simulation. Some of the simulators provided are aircraft training simulators, loader simulators, airside driving simulators, baggage tractor simulators.
Navy Training simulators
Our customized VR Solutions for Navy help them in training new recruits on equipment maintenance, helicopter pushback and prepares teams for emergency situations in a safe environment. The training modules are designed in VR by replicating the operating environment which helps in preparing the soldiers better and under complete safety. Several training scenarios can be simulated including creating virtual replicas of aircraft carriers to train sailors and special forces deployed on duty on standard operating procedures and critical training applications.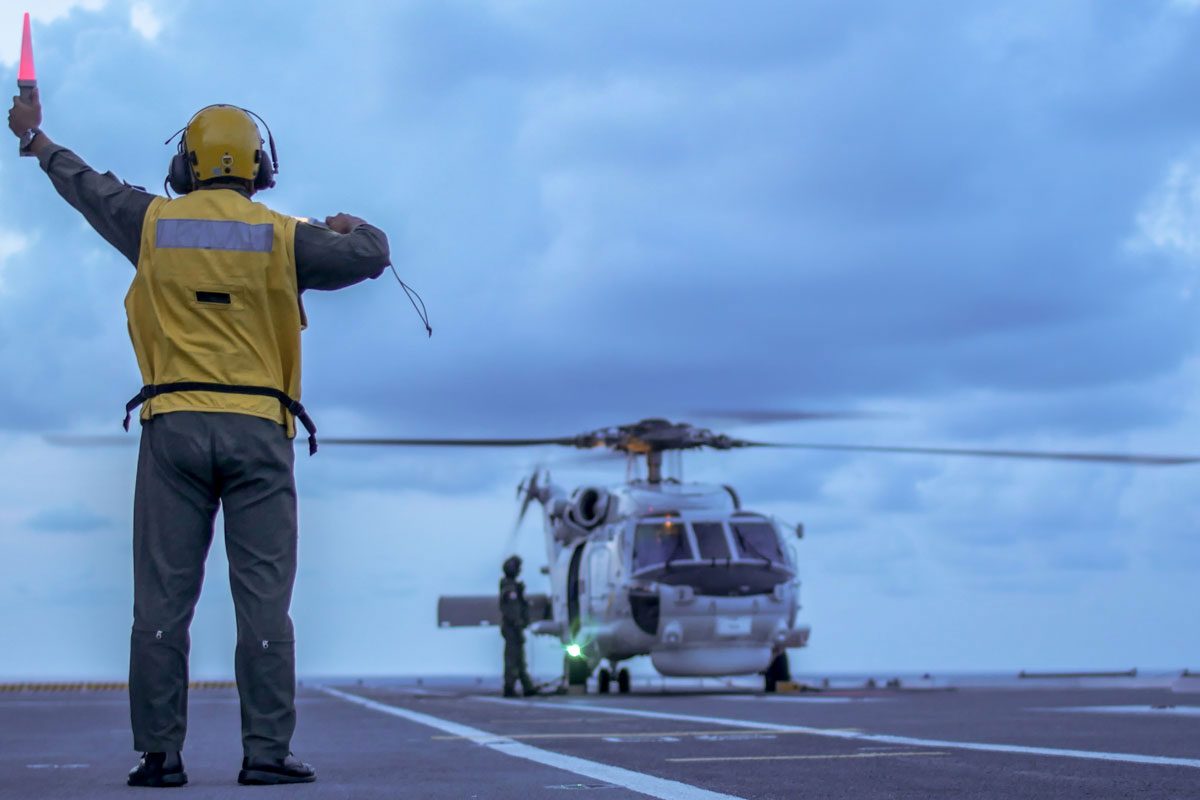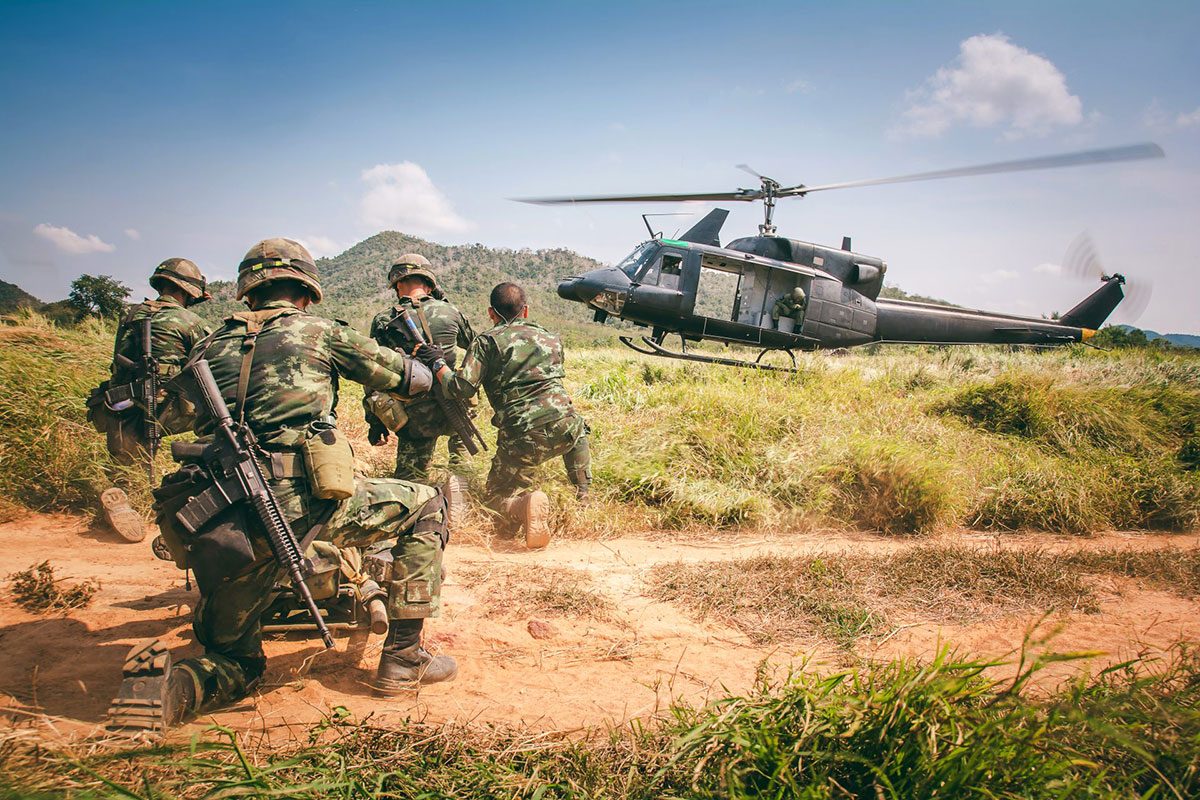 army training / military training simulators
Tecknotrove provides customised training solutions for the military. Some applications include training forces on land for driver training, firearm training, specific military missions such as air-to-air refuelling, vehicle maintenance training, maintenance and repair for complex machinery. Our ability to develop situations that enable the military forces to train and rehearse repeatedly with efficiency and under complete safety helps in saving lives of thousands of service personnel. Some of the simulators provided are heavy military truck simulators, army vehicles transport simulators, military tank simulators.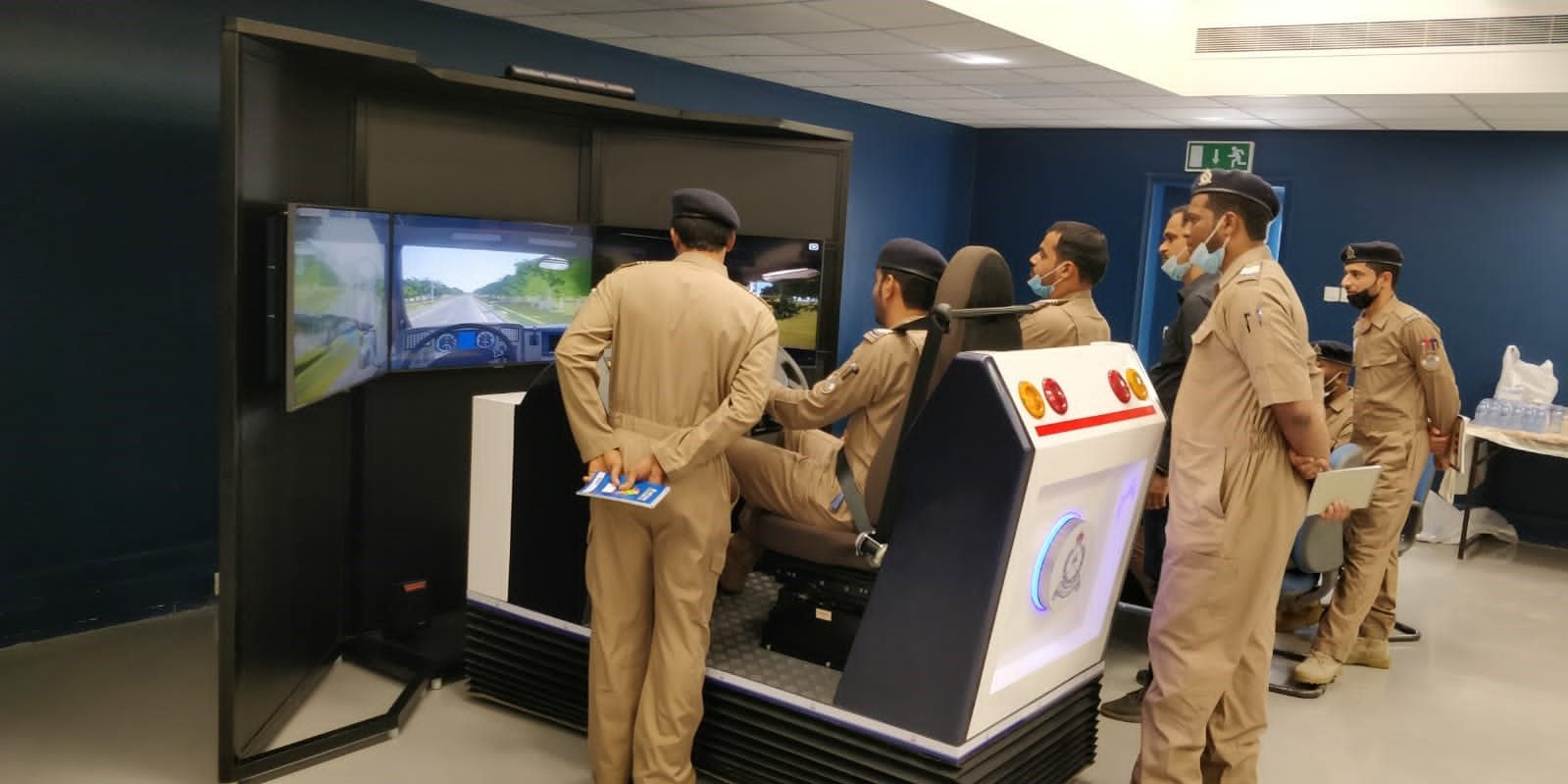 Full scale replica of a military vehicle placed on a motion platform in order to simulate with accuracy the behaviour of the vehicle. Military driving simulators are available for standalone training and collective training operations with multiple networked simulators. Immersive training environments include desert, urban areas, cities, highways, off-road, countryside, test tracks.
VR module for training and testing forces on correct inspection procedures of an aircraft. Customised training modules are developed using maintenance procedures and inspection schedules to train forces to improve preventive maintenance skills and reduce aircraft downtime.
Fleet of construction equipment simulators offered includes graders, bulldozers, wheel loaders, excavators, track loaders; Tipper trucks, articulated dump trucks, backhoe loaders, CS-and fork lifts. This entire fleet can be custom-designed to meet the military's special needs.
Safety training programs like working on heights, working in confined spaces, emergency response training is developed on a simulated platform for the military navy and air force. Standard operating procedures are converted into interactive training modules using VR and Simulation.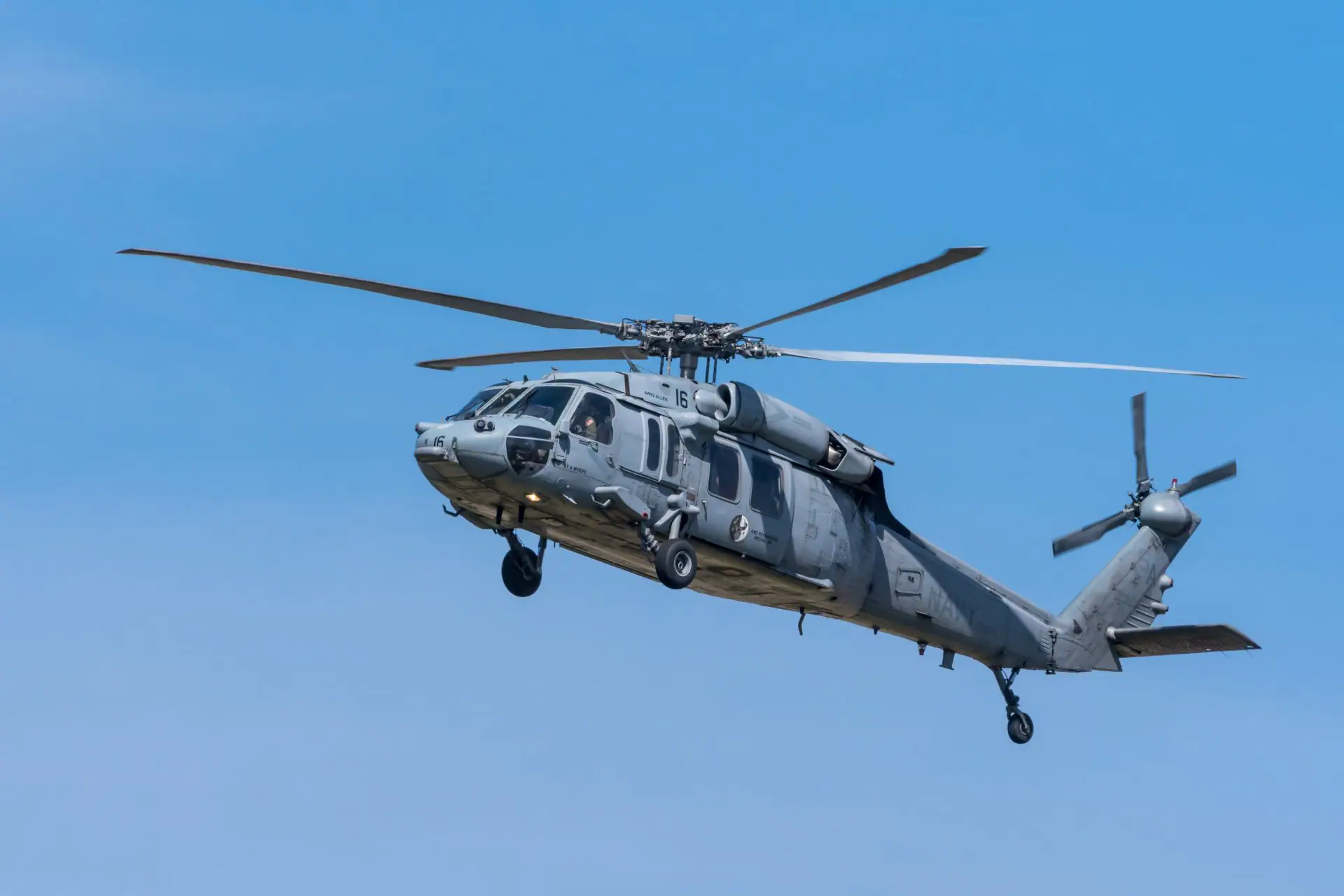 Helicopter Safety Training
Comprehensive safety training simulation and VR modules for helicopter safety operations.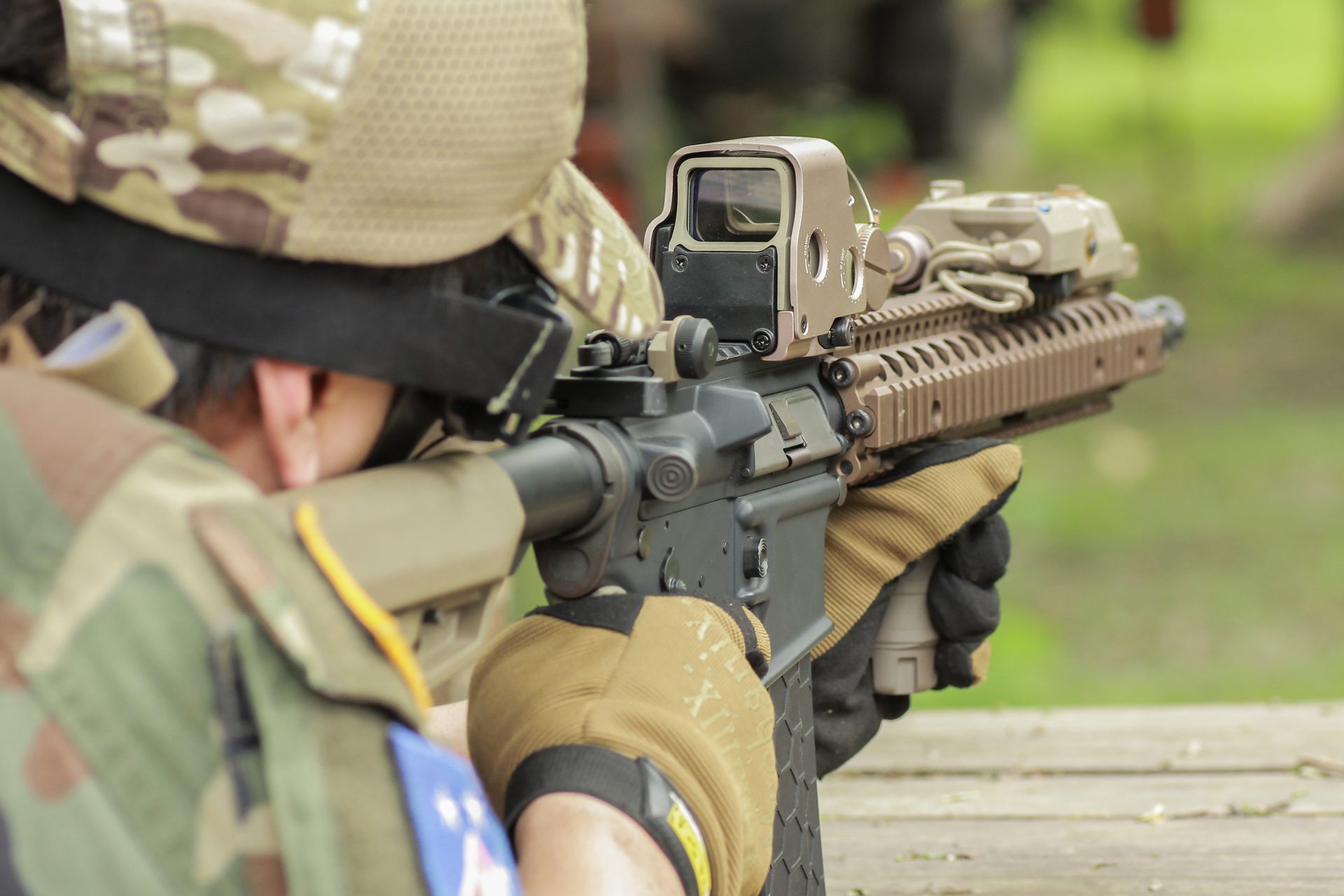 FireArm Training
Specially designed fire arm simulators to meet the needs of Armed Forces and Security Forces.

Benefits of Defence Simulators
Training Simulators have become an invaluable tool in defence training for various reasons:
Reduces the costs associated with using real equipment.
Reduces the risks involved in training on actual operational equipment and situations which are not possible or too dangerous to recreate in real life training
Improves the effectiveness of training by immersing the trainee in a simulated environment of providing hands on practice on a simulated equipment
Enables training team in virtual worlds which is safer
Training on VR is 4 times faster than classroom training .