Desktop Simulators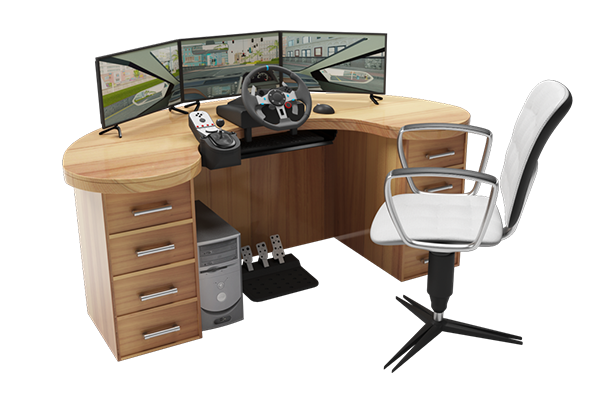 TecknoSIM Desktop Simulator a Cost-effective simulator designed to train a large number of trainees in smaller spaces and in remote locations. The simulator is portable and compact and is specially designed to train and test novices. The inbuilt software with instructor controls makes it suitable for training and testing. The desktop simulator is compatible with the Logitech console designed to run on a single high-performance PC platform. Its portability and compactness make it highly scalable and hence suitable for training in multiple locations.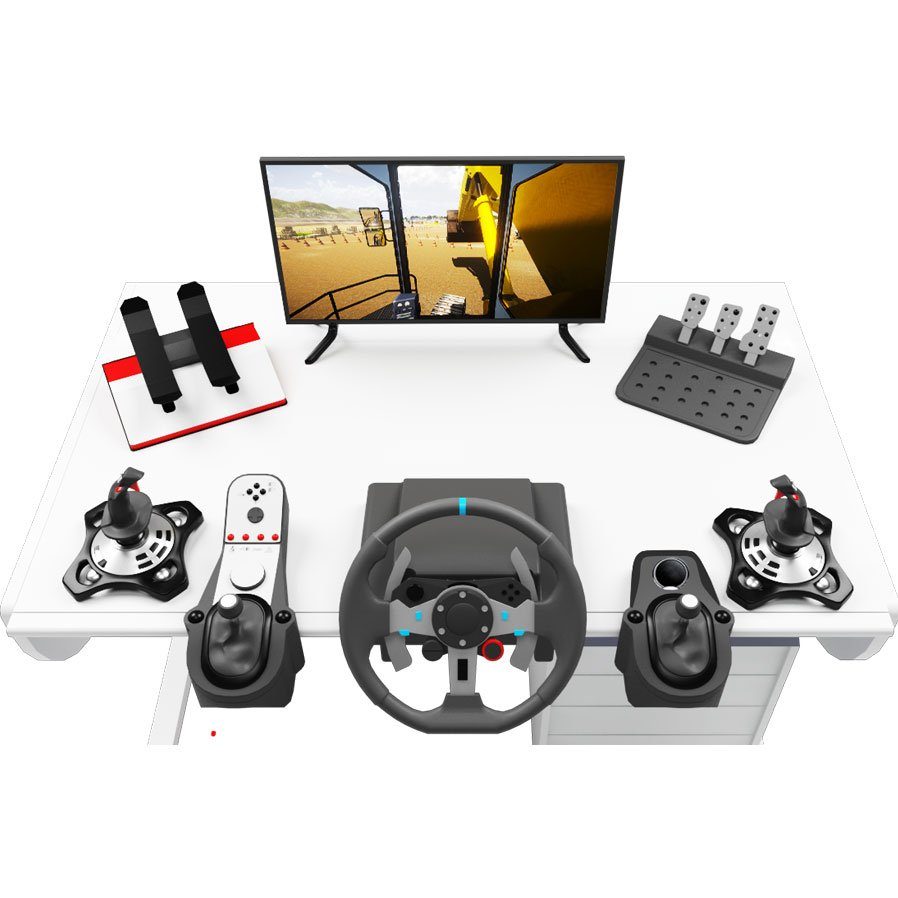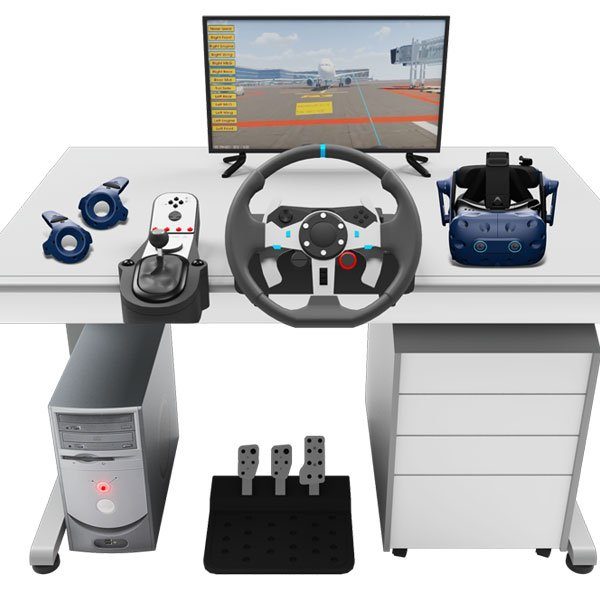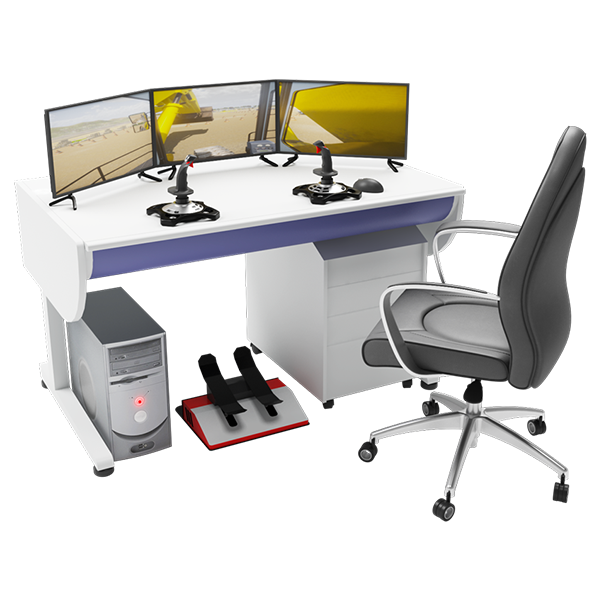 Operating Cabin
TecknoSIM Desktop Simulator has a table-top mounted set up. Simulator uses Logitech controls and supports both, left and right hand driving styles. Any static chair and table can be used to carry out the training in this setup.
Display System
The scenarios are displayed on single or three LED screens. Screen size can be decided by the client as per their requirement. Rear and side-view mirrors are displayed on the front screen. The display quality of the simulator is equal to that of high-end simulators.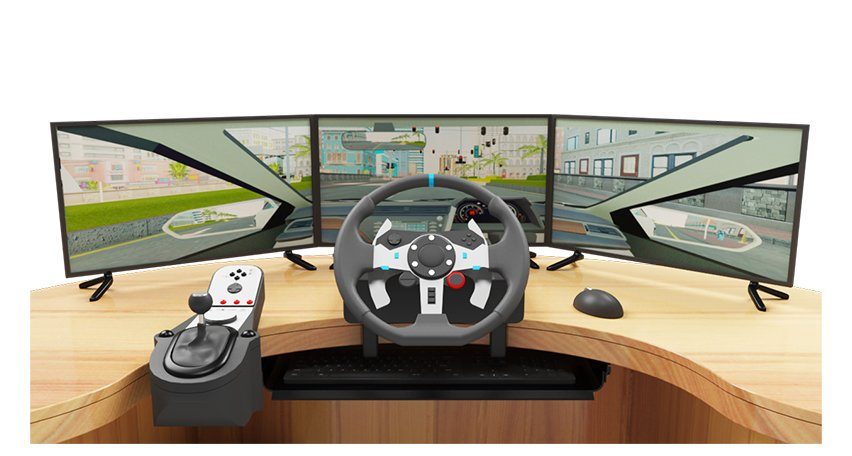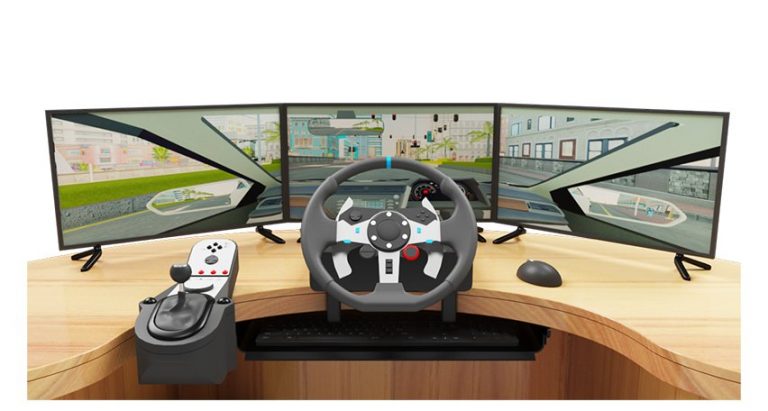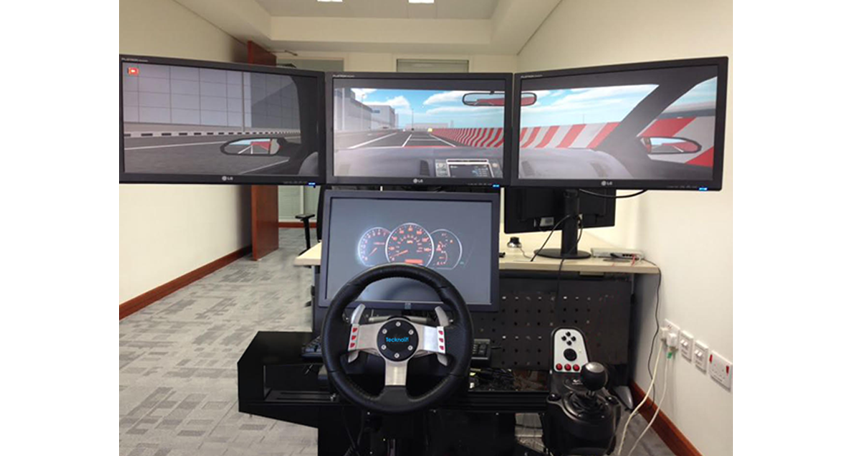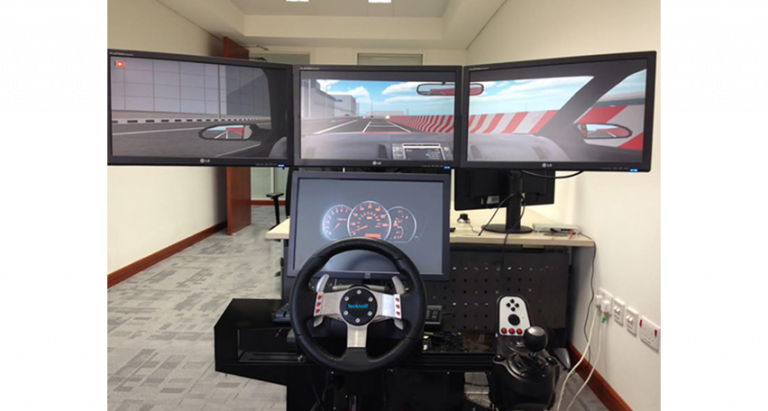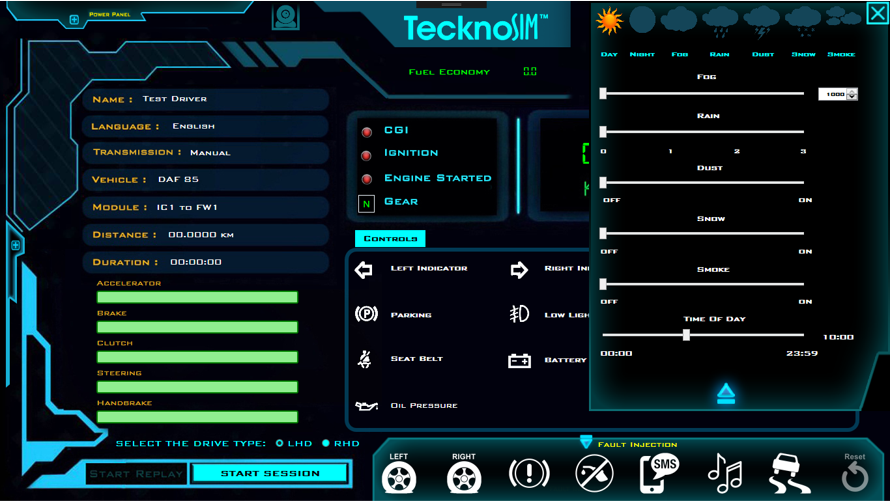 Instructor Station
The inbuilt instructor station makes it simple and easy for instructors to operate the simulator for training and testing purposes. Instructor can set the training scenarios prior to starting the session. This includes a selection of training modules, equipment or vehicle type, terrain, daylight conditions, weather conditions and traffic density. This station allows the instructor to register trainees, assign training scenarios and view reports simply at a click of a button.
Gear Transmission
TecknoSIM Desktop Simulator is offered with an option automatic and manual gear transmission. For heavy vehicles or special equipment, the gear transmissions are adapted to suit the type of machines.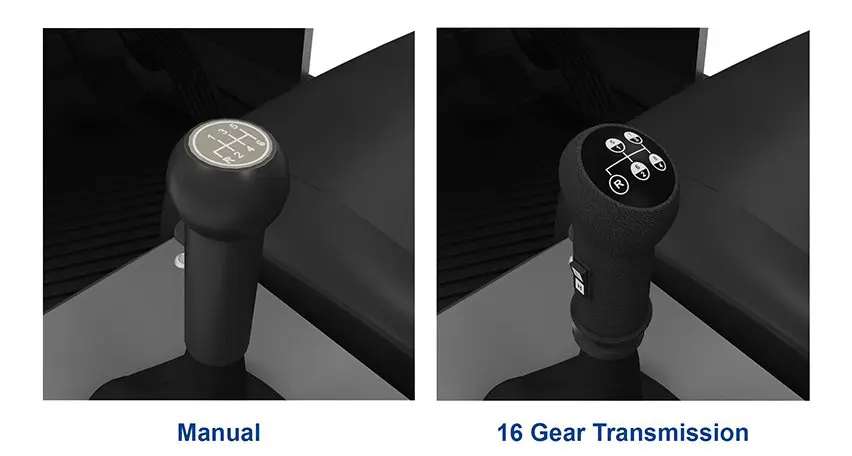 Support
All TecknoSIM Simulators carry an international warranty for 1 year. Regular software updates are available in this version.