TecknoSIM LX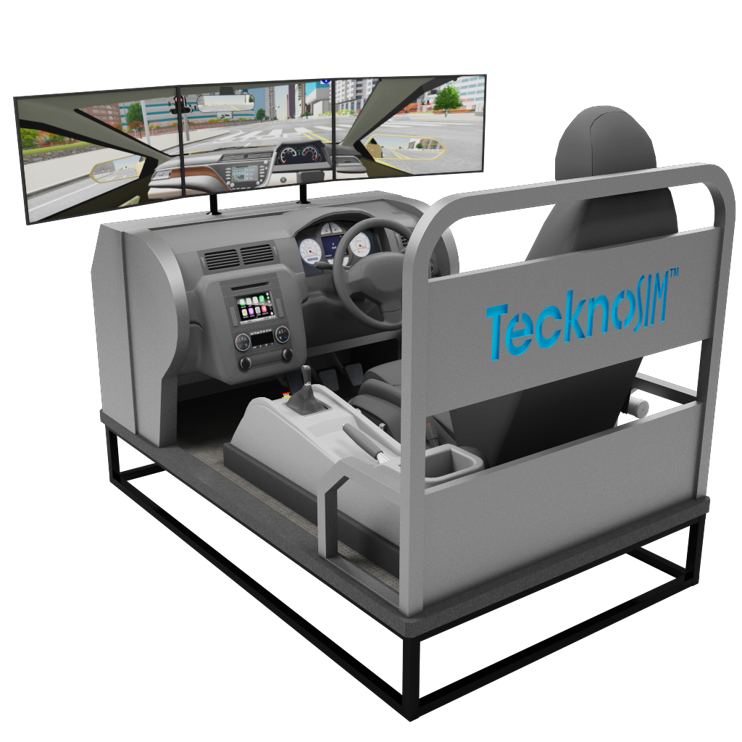 Low Fidelity Simulators and Part Task Trainers
TecknoSIM LX is a Low Fidelity Simulator designed for training novices. The simulator platform is portable and compact with an inbuilt instructor station. The compactness of the simulator makes it feasible for indoor training in smaller spaces or classrooms. TecknoSIM LX is a Cost-effective simulator system designed for driving schools, universities and vocational training centers, corporates and is suitable for training a large number of trainees at a time.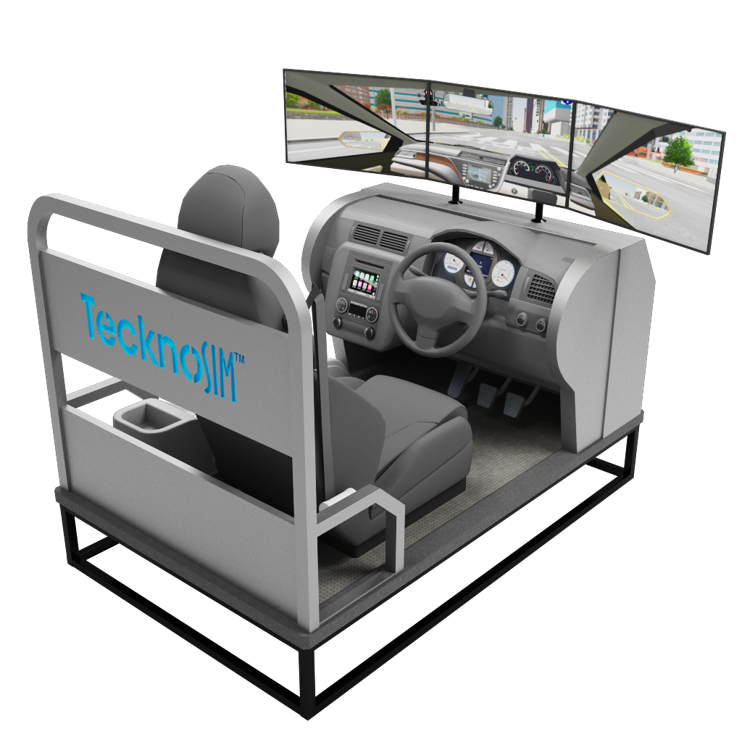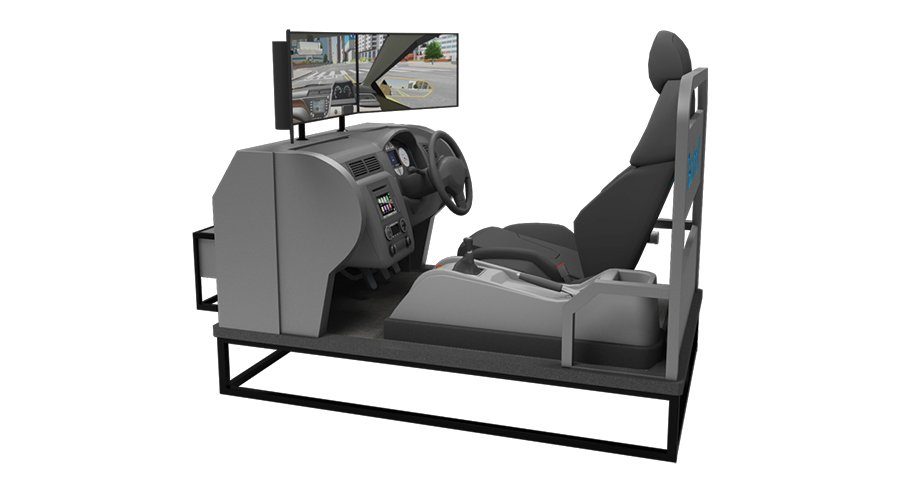 Operating Cabin
TecknoSIM LX simulator is based on a still platform. The simulator uses actual vehicle/equipment controls which are placed in the exact location as in the real vehicle/equipment. All TecknoSIM simulators support the left hand and right-hand driving style. The hardware is adapted to suit the driving style on request.
Display System
This platform offers display from three LED screens for a large field of view. The screen size can be chosen by the client as per requirement. The rearview mirrors are displayed incorrect locations on the three screens. The visual quality of the software offered in LX is high definition and provides and immersive training experience to trainees.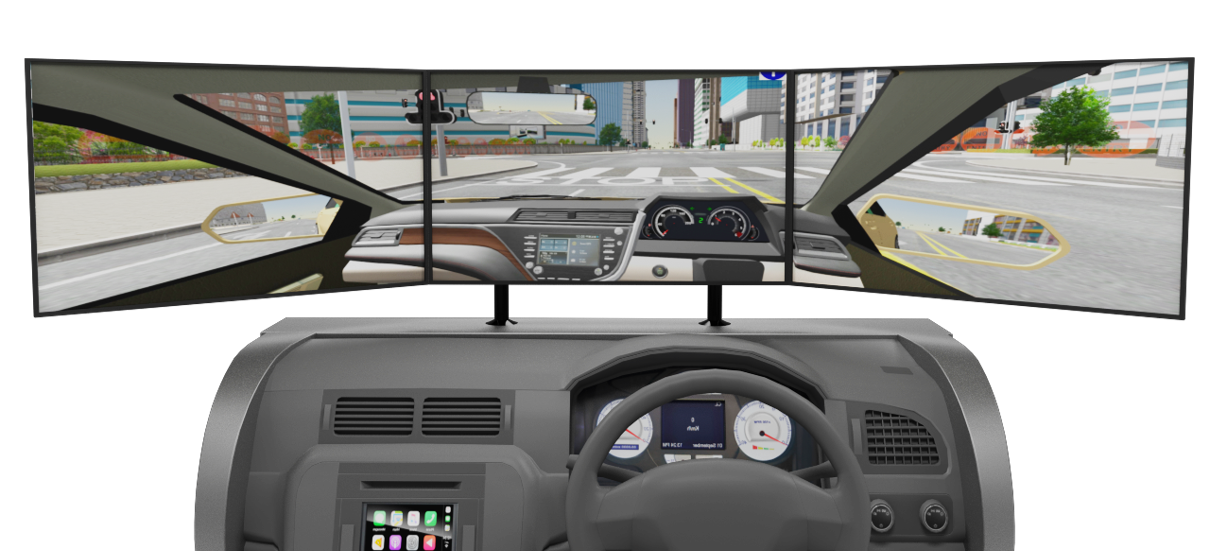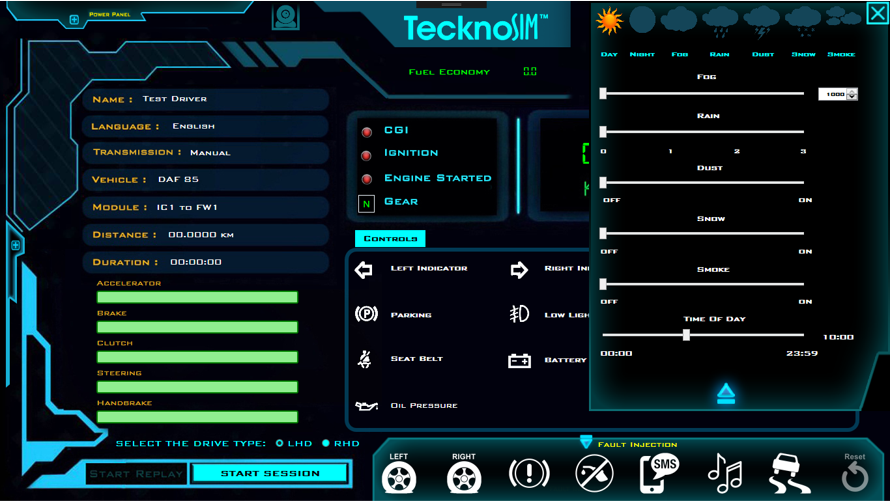 Instructor Station
The inbuilt instructor station makes it simple and easy for instructors to use the simulator. The station allows the instructor to register trainees, assign training scenarios and view reports simply at a click of a button.
Gear Transmission
Each simulator is offered with an option of automatic and manual gear transmission. For heavy vehicles or special equipments, the gear transmissions are adapted to suit the type of machines.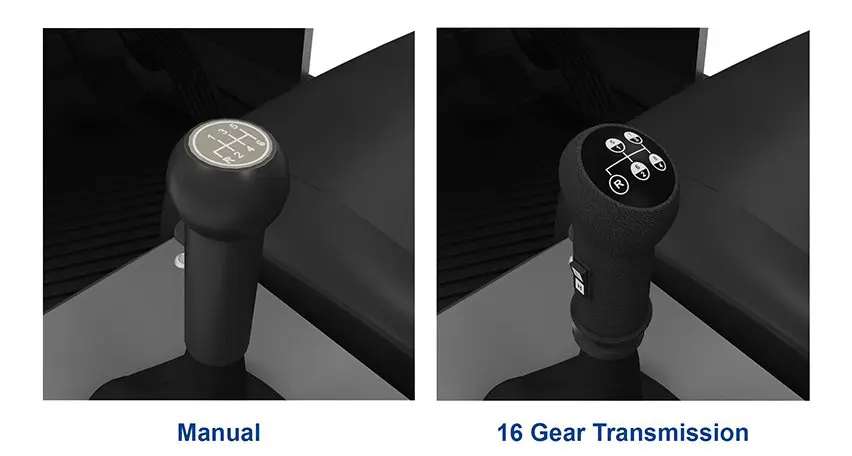 Support
All TecknoSIM Simulators carry an international warranty for 1 year. Regular software updates are available in this version.