TecknoSIM MX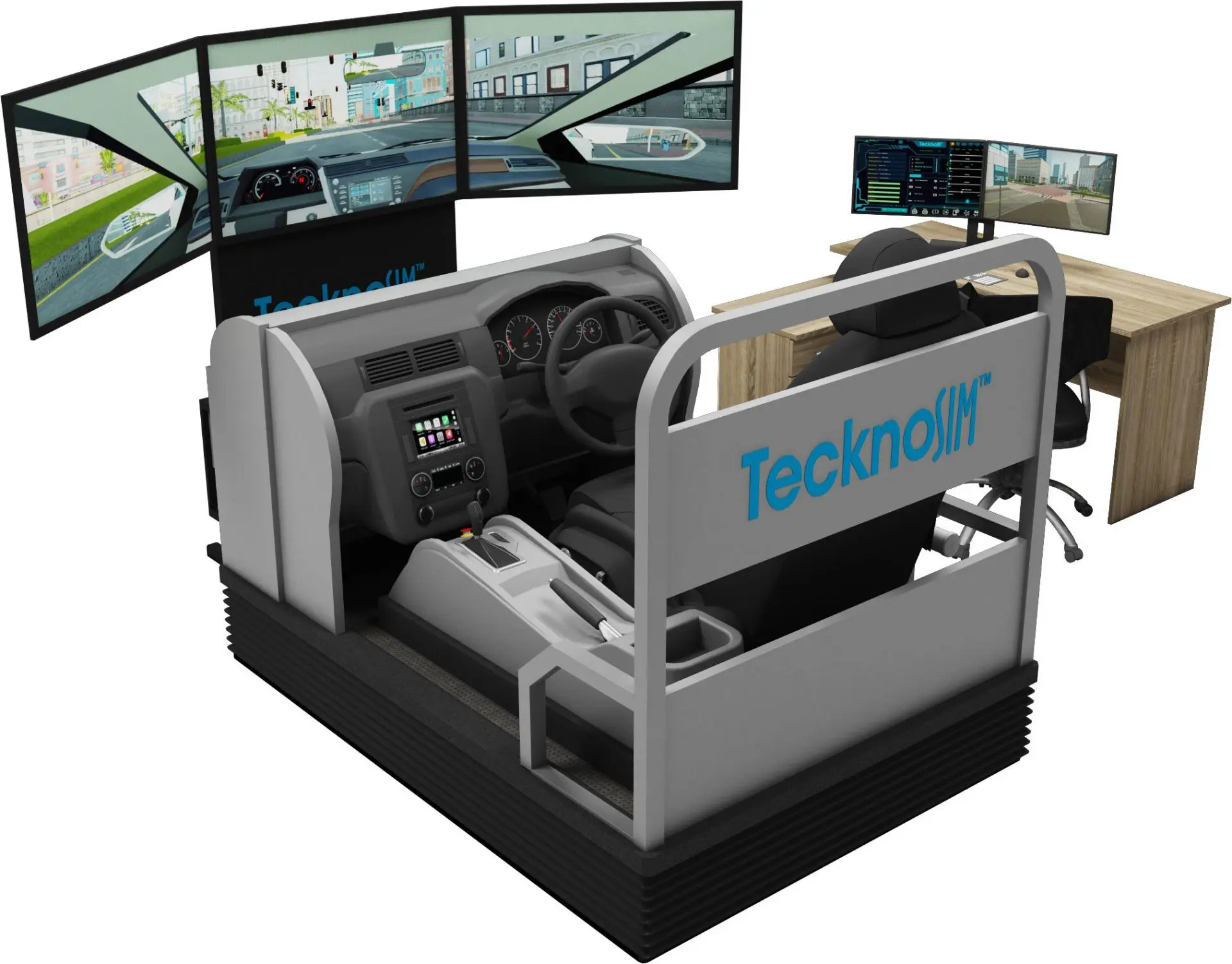 TecknoSIM MX is a Medium fidelity simulator designed for training novices and advanced trainees. The simulator is based on a 3DOF electric motion platform. The hardware of the simulator is upgradable and can adapt to simulate multiple machines /vehicles on the same simulator platform. A separate instructor station helps the instructor to conduct training smoothly. TecknoSIM MX is an economical option when customers need to provide advanced training on multiple equipments and machines at the same time.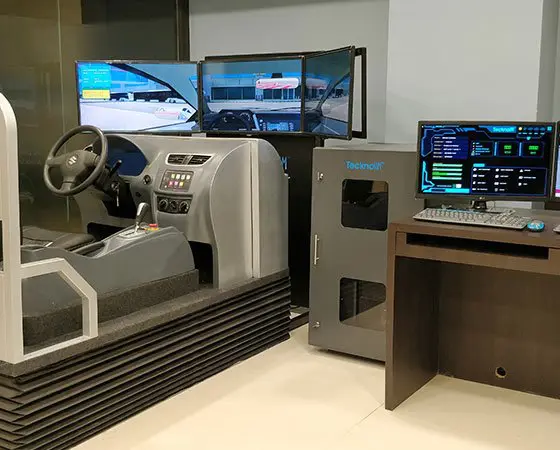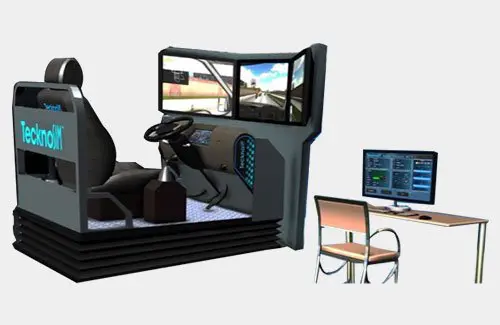 The TecknoSIM MX simulator range is designed to easily accommodate multiple equipments / vehicles on the same simulation platform. The convertible kits allow the users to maximize their return on investment by training by utilizing the same platform to train on multiple simulators at the same time.
The simulator is compatible with VR Display and high-end projection display. The simulator hardware is designed to accommodate multiple conversion kits on the same platform.
Support
All TecknoSIM Simulators carry an international warranty for 1 year. Regular software updates are available in this version.