ETSA Welcomes it's first Asian Corporate Member,
Tecknotrove Systems
ETSA is delighted to announce the latest Member to the ETSA family and, what's more, they are our first Corporate Member based in Asia.
Tecknotrove, headquartered in Mumbai, India is already well established in the Asian sub-Continent and addresses markets in 20 countries throughout Asia, Pacific Rim, Middle East, Africa and Central America. Tecknotrove now intends to address the European market with their extensive capability, experience and expertise.
Hence they have recently joined ETSA to help improve access to Customers, Partners and other interested parties.
Anyone interested in knowing more about Tecknotrove should visit their website www.tecknotrove.com and then contact:
Payal Gupta, Director Business Development on
payalgupta@tecknotrove.com
Tel: +91-22-61513002
Mumbai, India – 1st August 2018
Tecknotrove Systems enters the Latest Europe's VR and simulation market
Tecknotrove Systems, Asia's leading manufacturer of Advanced Simulators and Virtual Training Solutions is proud to announce its association with European Training and Simulation Association (ETSA) – the leading association for the simulation and training industry in Europe.
"We are very excited to be associated with ETSA. Tecknotrove has been in the training & simulation industry for over a decade and is currently selling to over 20 countries around the world. With this association with ETSA, we will take our first step into the European market. We are very excited about this association and the potential business in Europe." says Shantanu Gupta – Managing Director, Tecknotrove Systems.
Tecknotrove are looking forward to connecting with the companies, institutes and Government users of simulation solutions in Europe & offer best solutions that are customized to the industrial applications.
TecknoSIM simulators are widely used in different industries such as; Airports, Mining, Logistics, Oil/gas, Transport & licensing authorities, Military, Air force, Law enforcement, OEMs. Whether it is conducting research, training for improving productivity and safety, lowering operation costs, or preparing teams for a mission, the company has the expertise to analyze needs and deliver customized training solutions .
"Being an industry leader we feel responsible and committed to continuous innovation & R&D. Tecknotrove's priority is to offer its customers innovative products & solution with extraordinary simulation experiences tailored to their requirements " says Shantanu Gupta.
About Tecknotrove
Tecknotrove Systems is Asia's leading manufacturer of Advanced Simulators and Virtual Training Solutions. Using interactive 3D technology, we create highly realistic virtual environments that allow training and preparing teams under complete safety. Tecknotrove expertise in developing customized simulators and VR based training solutions empowers its customers to train safely in their own real-world environments with training content customized to their needs.
About ETSA
ETSA has established itself as "The European Voice" of the MS&T community.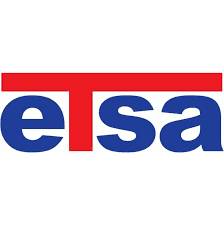 ETSA represents the European training and simulation community. It provides a non-partisan environment for government bodies, academia, users and suppliers within Europe to network, exchange opportunities, ideas, information and strategies on education, training and simulation technology & methodology.
ETSA undergoes, and co-ordinates, research, development and innovation work to promote and help instigate, improve and extend the widespread use and efficacy of modelling and simulation technologies (including virtual, augmented and mixed reality) and practices for training and other applications throughout the European community.
ETSA organises seminars, workshops, visits and interest groups. It runs an informative website, publishes regular Members' Newsletters and provides Member discounts/benefits at many major training & simulation exhibitions, conferences and events World-wide.
If you have a professional interest in education, training, modelling and simulation in Europe, join Europe's premier Association.