Tecknotrove Systems is working closely with the mining industry for training and skill development of youth and women in India. The steel mining project which was commissioned earlier this month in Gadchiroli Maharashtra, by a leading steel manufacturer of India, is the first mining project in the region.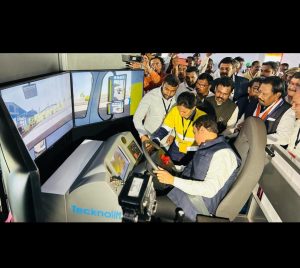 This large mining company has invested in Advanced Mining Simulators  from Tecknotrove Systems to generate a pool of skilled mining manpower in the region and provide jobs to locals. Safety and development of people has always been a priority focus across operations for this mining company and by investing in TecknoSIM Mining Simulators , their mining operations will now be able to develop the skills of people in a safe and highly realistic virtual environment.
Inaugurated by Maharashtra Hon.Deputy Chief Minister Devendra Fadnavis, this skill training facility is set up under the skill development initiative for providing training and employment to locals in Gadchiroli. Training on TecknoSIM Mining simulators for Heavy Earth Moving Equipment shall empower locals with cutting-edge skills in Gadchiroli, Maharashtra will help in employing over 50,000 people.
TecknoSIM Mining Simulators have been installed at the skill development training centre at this  mining site to support the steel mining project in the region. TecknoSIM Tipper Trucks are actual replicas of Tipper Trucks that are mounted on a full motion platform for highly realistic training experience. Equipped with inbuilt training modules in regional languages like marathi and hindi the simulator is aimed at improving the efficiency of training. TecknoSIM Tipper Truck Simulators are installed in a containerised training centre  which is air-conditioned and well equipped with a classroom to provide a comfortable and controlled learning environment. This will help them conduct training remotely and safely.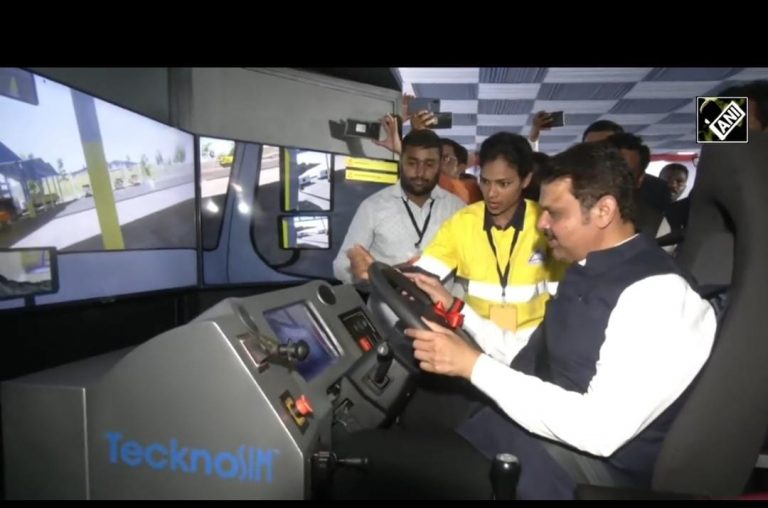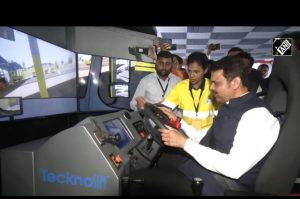 "Tecknotrove is proud to have been trusted as the training technology partner for this steel mining project. Training on Simulators will enhance the quality of operation  and will surely help our client in improving productivity in their mining operations" Shantanu Gupta  — Director Tecknotrove Systems
With access to simulated  training technologies, the training of mining equipment operators is entering a new era. Tecknotrove will continue to  work closely with its customers in mines and help them train better to address the prevailing skills shortage and develop a highly skilled , safe and productive workforce in the long-term.
For more information on TecknoSIM Mining Simulators contact our team on sales@tecknotrove.com.