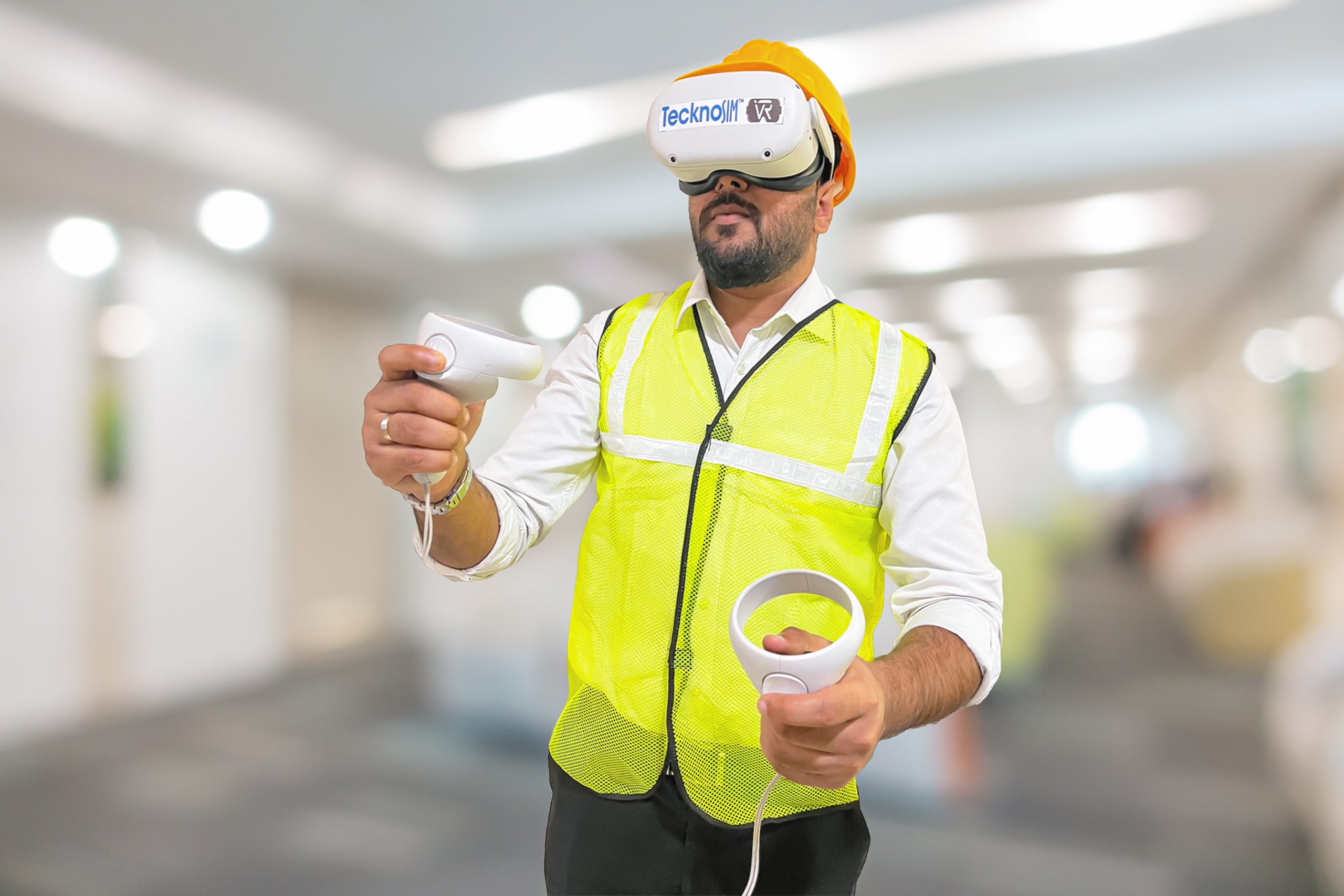 As the mining industry continuously seeks increased output and improved safety, the need for digital training for skill development has also increased. In its perseverance to be the best and safest mine operating in India, Nalco was looking for an immersive training solution to develop skilled operators with a high level of awareness of mining operations, advanced skill sets for improving productivity, and knowledge of machine care so as to reduce the need for unscheduled machine maintenance. TecknoSIM Mining Simulators and VR training solutions fully satisfied this need and hence Tecknotrove was the chosen supplier for setting up a simulation training facility at NALCO Odisha this year 2023.
National Aluminium Company Limited (NALCO)  a Schedule 'A' Navratna CPSE is India's largest integrated Bauxite-Alumina-Aluminium- Power Complex.  Nalco holds the record of being world's lowest cost producer of alumina and bauxite in the world.  The Alumina refinery at Odisha transports mined material from captive mine to refinery with the help of dumper trucks and tipper trucks. Nalco uses Dump trucks from BEML and is continuously looking at ways to improve safety and overall productivity and efficiency at site.
Simulation Training Centre is set up at NALCO Odisha with TecknoSIM VX  Dump Truck Simulator and TecknoSIM VR training for Equipment Maintenance. TecknoSIM VX is an advanced  mining simulator from Tecknotrove with the most immersive and seamless curved screen display with stereoscopic sound representation of mining environment. Mounted on a 3DOF motion platform it  provides highly realistic training experience and greater immersion of learning. TecknoSIM Dump truck simulator is designed on and actual BEML dump truck console with conversion kits for 80 ton dumper and 100 ton dumper truck . The simulator is mounted on a 3DOF motion platform proving a realistic experience of working with a heavy equipment machinery on mine site.  Inbuilt training and reporting system provides 4 times faster training in a safe environment without the costs and risks involved.  TecknoSIM VR training will teleport the operators in a virtual mine site with full access to BEML dump trucks. VR solution will train the operators on equipment checks and daily maintenance. With this first of its kind simulation centre NACLO aims to improve the skill levels of its dumper operators thereby improving the  production and safety levels at its mines.
"Hands on training on actual mines with real equipment is expensive ,takes more time and also has safety risks. With simulator training and VR training, NALCO can train their operators and develop their skills on normal and difficult situations in a safe, simulated environment and at the same time reduce fuel consumption. Tecknotrove is proud to be associated with NALCO in the skill development project and looks forward to a continuous business relationship with the company " – says Shantanu Gupta – MD Tecknotrove Systems.
For more details on mining simulators contact us on enquiry@tecknotrove.com