Tristar a fully integrated Energy Logistics business in UAE serving the downstream oil and gas industry considers road safety as its top priority and places utmost importance on automation and technology solutions to streamline operations and reduce costs. Hence the company has set up a unique Driver Management System for its keeping its drivers and fleet safe and improving the overall productivity of its operations .
Tristar uses advanced Truck Simulators from TecknoSIM for training and development of its drivers in Middle East . The Simulator is a replica of an articulated truck trailer with fully operation controls . Driving Simulators from TecknoSIM have been fully integrated in its driver management program and helps the company in recruitment, training, refresher training and evaluation of driving skills of heavy vehicle drivers.
While On-boarding and inducting drivers to the company , the drivers are taken through an road safety awareness program . They are then mentored by a senior driver in -cab where they are coached for driving skills and abilities, familiarization with customer locations, loading and unloading, and documentations.
An important part of driver management program is refresher training and assessment of experienced drivers . Advanced Simulators with motion platform provide truck drivers at Tristar , a realistic driving environment for training and preparing them on hazard perception and emergency situations. The truck simulator makes training possible for training drivers on difficult terrains , difficult weather conditions and accident prone routes . In the end , simulator is also used by the logistics company for conducting pre and post training evaluations of driver to measure the effectiveness of training .We congratulate Tristar for this new milestone that will undoubtedly mark a new beginning in the training of professional truck drivers in Middle East .
About Tristar : Tristar is a fully integrated Energy Logistics business in UAE serving the downstream oil and gas industry. The company has a global presence in 21 countries across the Middle East, Africa, Asia, the Pacific and the Americas. With a proven track record of safety performance and service excellence , Tristar is a partner of choice for most national and international oil majors .
About Tecknotrove :
Tecknotrove is Asia's largest manufacturer of Advanced Training Simulators and Virtual reality training solutions for critical training applications. The company develops customized simulation solutions for industries like Aviation , Automotive, Mining , defence and Nuclear. Over the past decade they have deployed simulators in more than 24 countries across the world.
To know more : www.tecknotrove.com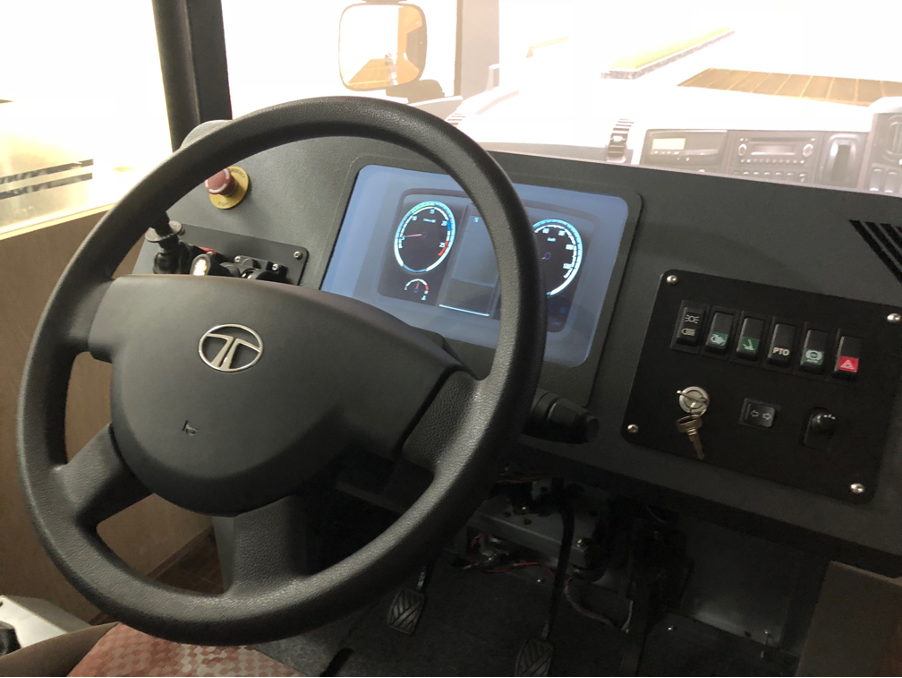 Image courtesy : Tristar