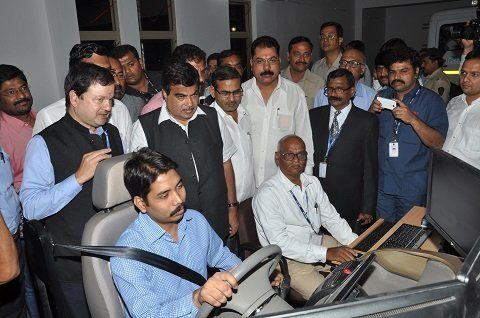 Union Minister for Road Transport and Highways Nitin Gadkari today inaugurated the Institute of Driving Training and Research (IDTR) which has been set up to promote road safety with focus on training drivers to reduce accident rate in the country.
The IDTR has been set up on 15 acres of land by the city- based Central Institute of Road Transport (CIRT) with Tata Motors Ltd as the PPP partner in the project.
Speaking on the occasion, Gadkari mentioned about staggering numbers of road accidents in the country and said proper training of drivers and strict compliance with computer-monitored licencing procedures would go a long way in reducing high percentage of mishaps and resultant casualties.
He said the IDTR branches should spread in various states with PPP projects to bridge deficit of properly trained drivers in the country and automobile companies too should adhere to high manufacturing standards and safety norms to bring down road accidents.
The IDTR is equipped with TecknoSIM heavy motor vehicle driving simulator with motion platform and a TecknoSIM light motor vehicle driving simulator with static platform, CIRT officials said.