Automation and Artificial Intelligence (AI) have changed the business landscape in more ways than one. As a result, there is an increased demand for technological and higher cognitive workforce skills in organizations. While new technologies can bring numerous benefits, organizations must upskill their workforce to expand their capabilities and facilitate smooth human-machine interaction. Organizations must devise new ways to allocate work and train employees to keep up with the evolving technological developments. And this is where simulations and gamified training have emerged as potentially pathbreaking solutions.
This article will shed light on how technology will disrupt industries in the coming years and how workforce training will evolve in future with simulation and gamified learning. Let's dive right into it.
How will technology accelerate and change training methods in future?
Companies need to rethink their approach towards training to harness the new technologies to their full effect. Employees learn best only when they receive real time feedback. Adapting to new technologies can be difficult with the same old traditional training methods. Simulation and Virtual reality (VR) are the future of training and can be used for a wide range of applications including soft skills training and procedural training.
A recent study by McKinsey shows that there will be an increased demand for advanced technological skills in the coming years. While basic skills are a must in this era of technology, advanced technological skills as well as higher cognitive abilities and social emotional skills are the key areas to prioritize for training.
Back office functions that demand basic skills like data input and processing are negatively affected by automation. Organizations must address this shift in skill requirements with tech-enabled training solutions like VR, simulation and gamified learning.
Listed below are the important ways to build a more productive workforce:
1. Retraining: Retraining means to raise the skill capacity of existing employees. The nature and size of the workforce is bound to change with adoption of technology. Organizations must therefore take the aid of technology and invest in retraining to bridge skill gaps.
2. Evolve education systems and training methods: Basic STEM skills can be introduced in the education system and emphasis must be laid on developing creativity, critical thinking skills and adaptability. This will lead to a more productive and efficient workforce.
3. Rethink transition support: Many employees will need support to adjust and adapt to the evolving workplace environment. Organizations must devise new training programs to help employees upgrade their skills and transition smoothly into newer job roles.
How has technology been used in training across industries during the last 18 months?
The pandemic situation compelled everyone to work remotely which led to challenges in several areas of operations including training employees. But most companies resorted to technology to address this issue and kept going uninterrupted even in the midst of a serious crisis. VR was one of the most relied upon technologies during the pandemic for training purposes, especially to develop soft skills and leadership qualities.
VR has successfully reduced the total time required for training for many organizations. Training sessions which otherwise took two hours were reduced to mere 29 minutes with the assistance of VR technology. VR is cost effective and faster compared to traditional training methods. Knowledge retention is better with VR compared to classroom training.
Several industries like retail, logistics, healthcare, construction, aerospace have been increasingly relying on VR for safe and efficient training. The COVID-19 situation saw many companies like PwC (a global consulting company) adopting VR for training managers. Managers were trained on inclusive leadership with an immersive experience that replicated their workplace.
A PwC report last year predicted that around 3.5 million jobs worldwide would rely on AR and VR by 2030 for training purposes, remote collaborations and better customer service. Technology has proved helpful to conduct role-playing sessions in a safe environment. VR training is private which helps learners stay focused on the learning experience without fear or inhibitions about committing errors that are quite common in front of peers in a classroom setting.
How have VR simulation and gamified learning evolved to be the need of the hour?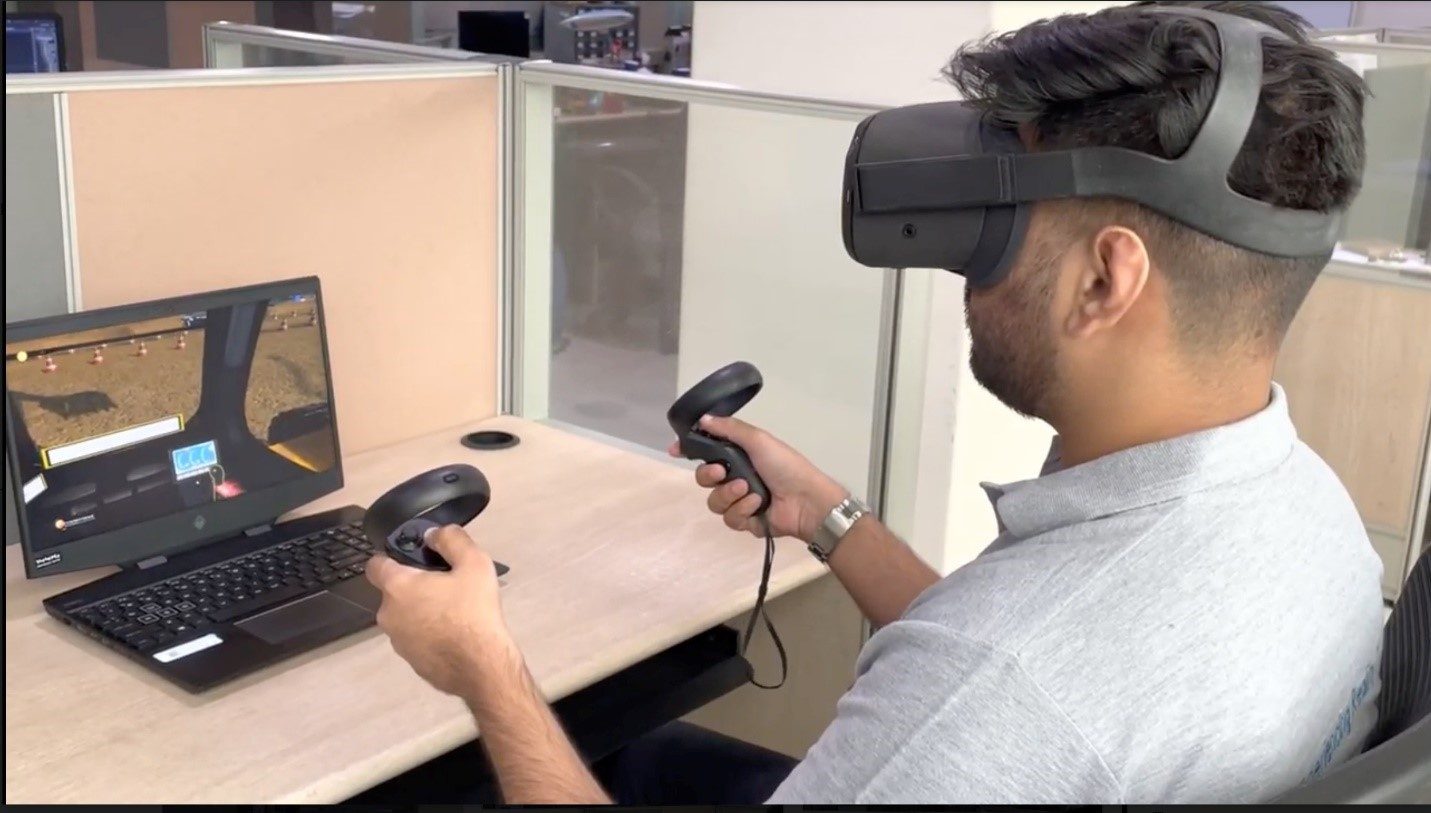 While most organizations were averse to VR initially due to various reasons, the pandemic situation accelerated acceptance of VR. The COVID era brought about new changes and there is an increased preference among the employees for remote working and flexible hours. VR and gamified learning is therefore the need of the hour.
VR and gamification has multiple benefits which helps employees to complete goals faster. Gamification refers to the infusion of game-like elements into the training program to better engage the employees and keep them motivated.
Here are a few points that shed light on the benefits of gamified learning for employees and in turn organizations and industries:
1. Creates an addiction to learning
VR and gamified learning creates an immersive experience which creates an addiction for learning. The introduction of fun elements turns mundane tasks into fun sessions. Something that's fun gets employees motivated to learn and grasp concepts more easily. Employees aren't just viewing the content, but experiencing it with VR and gamification.
2. Safe learning
Gathering in large numbers at the physical training location is not a safe practice during this pandemic era. VR and gamified learning therefore offers an effective solution for remote training with zero compromise on quality. Employees receive quality training without putting their health and safety at risk.
3. Improved adaptation
As technology evolves and the business environment becomes more dynamic, gamified learning promotes better adaptation. An organization that fails to adapt and thrive in a dynamic environment can't find success in this competitive landscape. Gamification helps employees adapt, evolve and stay better aligned with the organizational goals.
4. Increased motivation
Gamification and VR paves way for increased motivation among employees. It facilitates healthy competition by means of leaderboard rankings, points, badges and high scores. When employees are highly motivated to complete tasks and experience a sense of accomplishment, organizations across sectors enjoy immense benefits in terms of high employee morale, increased productivity and profits.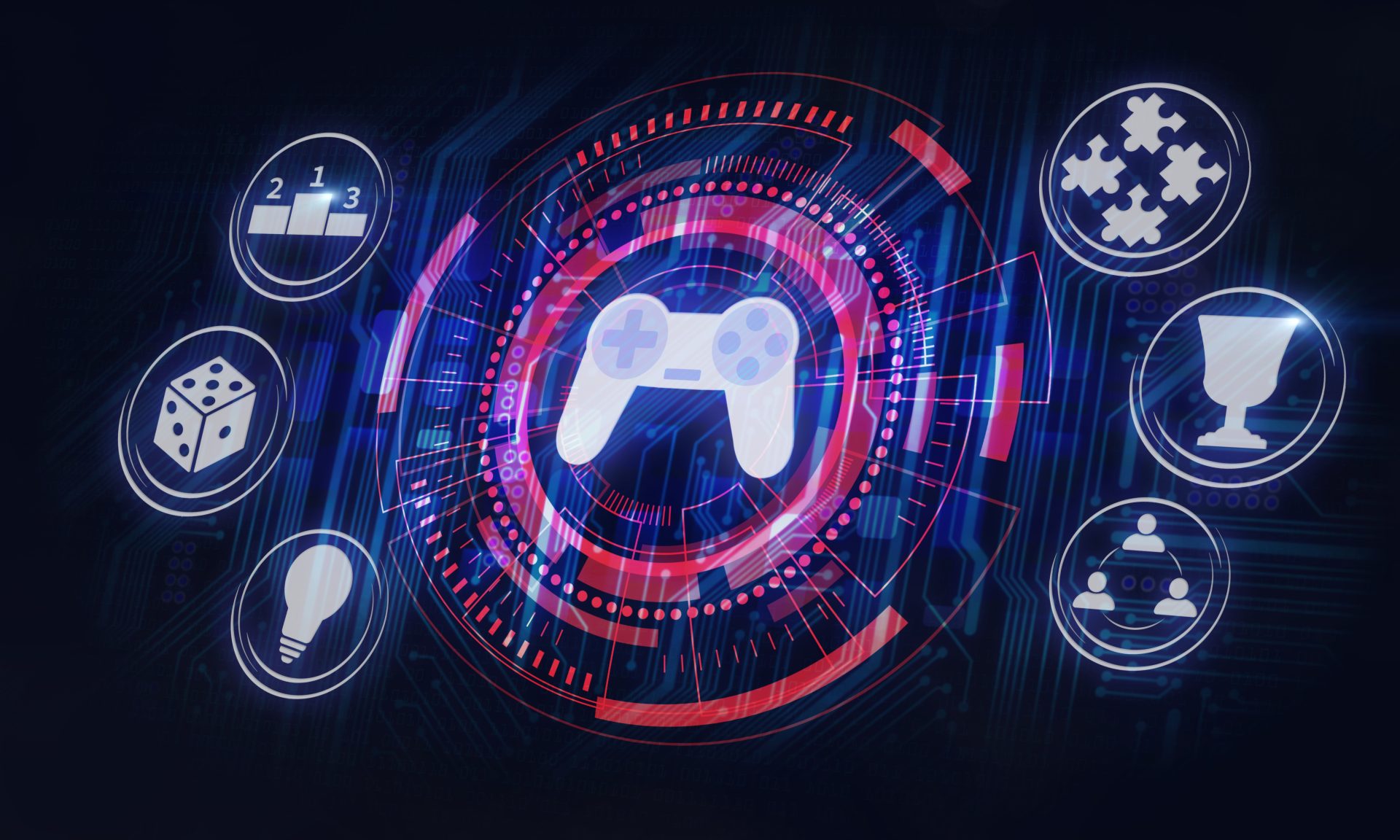 5. Develops a new perspective
Employees get an opportunity to look at things from a new perspective with VR and gamified learning. With real time feedback and tools that constantly track their progress, many employees have had a 'light bulb moment' which helped them understand new concepts that were previously beyond their understanding. Organizations become more productive with better trained employees who know all the ins and outs of a given task.
What do influential tech leaders have to say about the latest technology trends?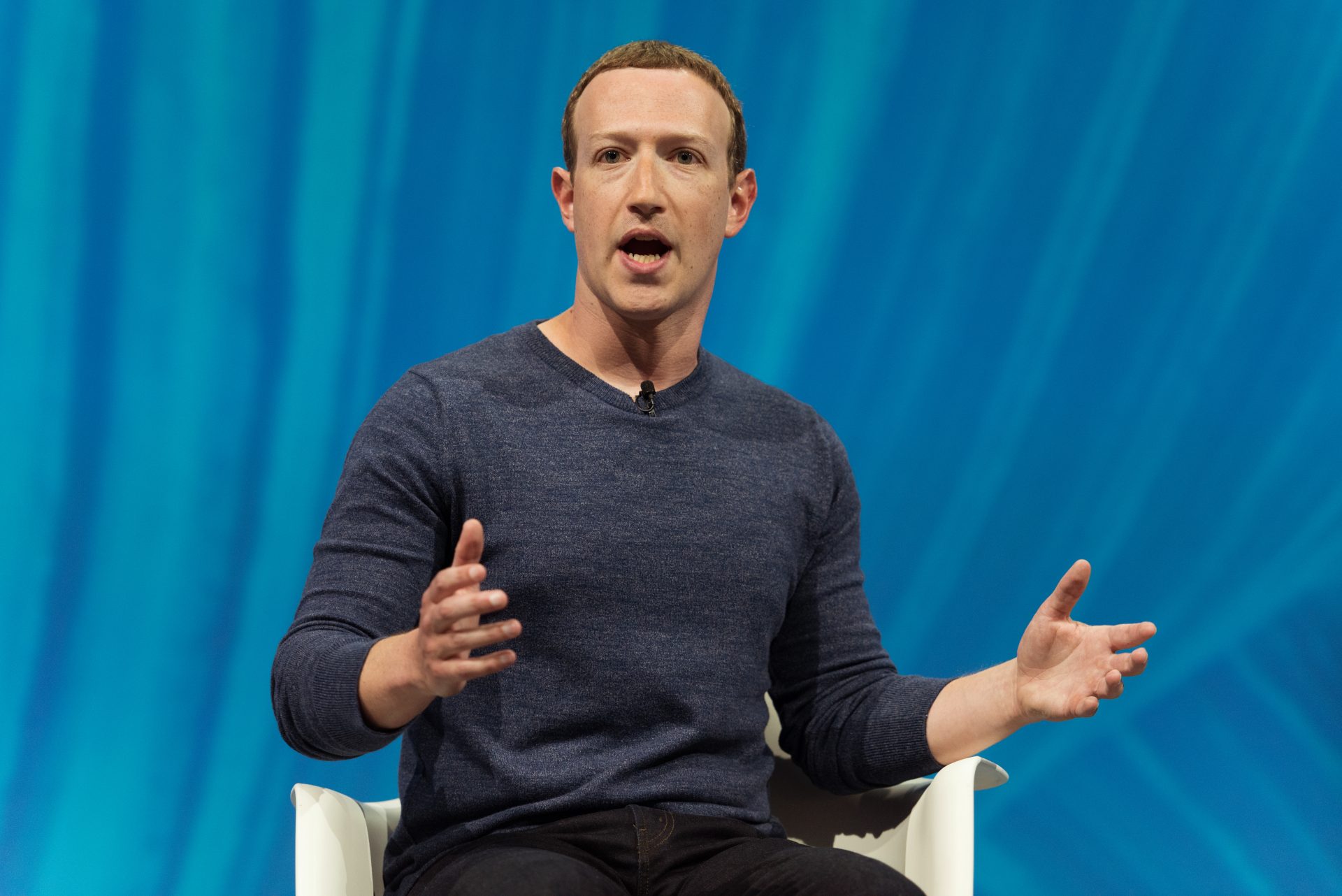 Mark Zuckerberg, the Co-founder and CEO Facebook, said that he is pretty confident about Virtual Reality emerging as an important technology. Virtual reality will emerge to hold a prominent place in today's world with several areas of application. In the next five years, Zuckerberg aims to transform Facebook into a metaverse company. Metaverse refers to an online world that facilitates gaming, working and communicating in a virtual environment with the help of VR headsets.
Facebook has spent nearly $2bn on acquiring Oculus to develop VR products which is a solid indication of the company's heavy investment in VR technology. Facebook also launched Facebook Horizon in 2019 for users to mingle and chat in a virtual space with cartoon avatars.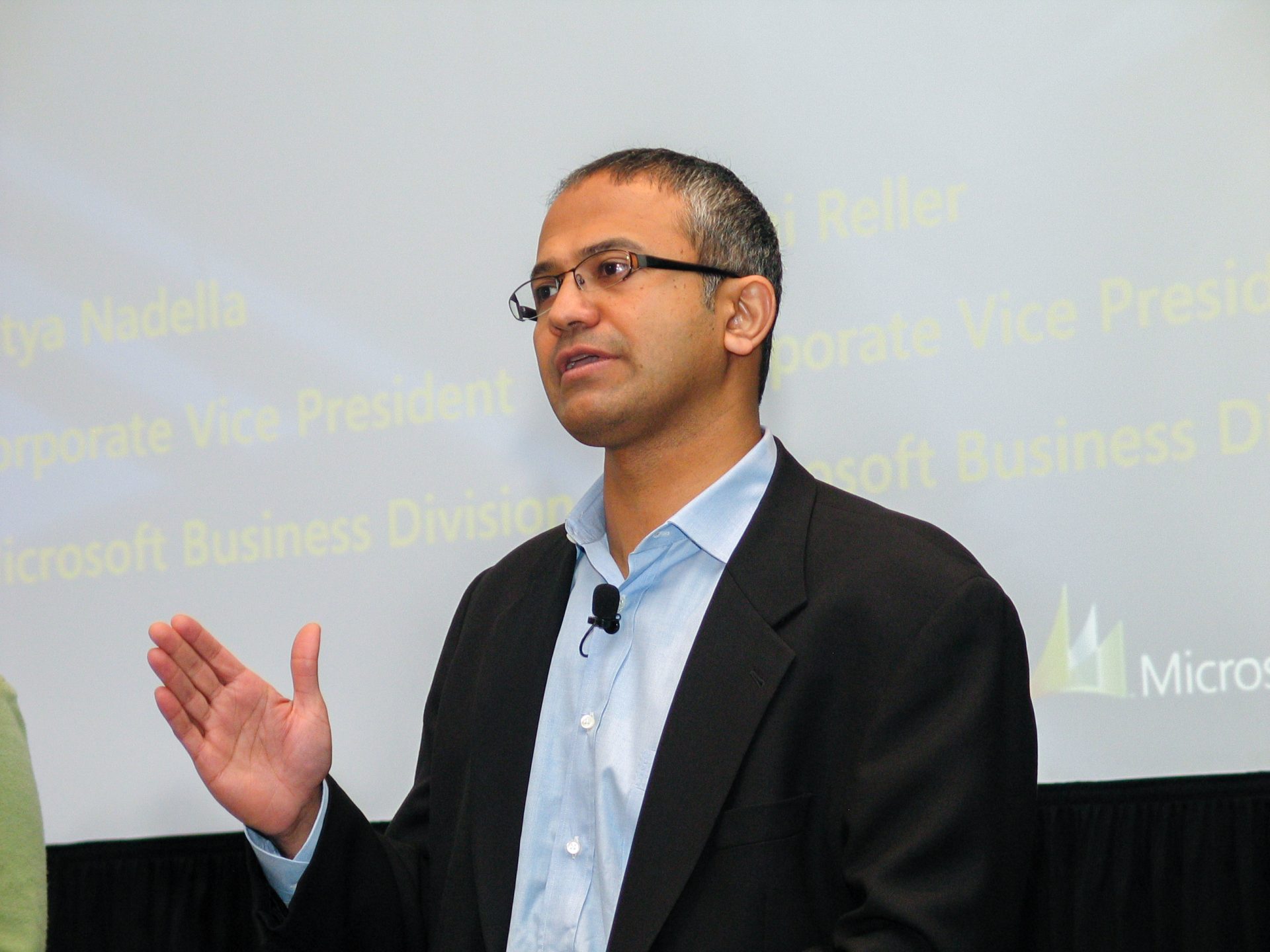 Satya Nadella, the CEO of Microsoft is of the opinion that technology can create new job opportunities. He believes that augmented reality and virtual reality will come together in the future and technology can be democratized to empower workers.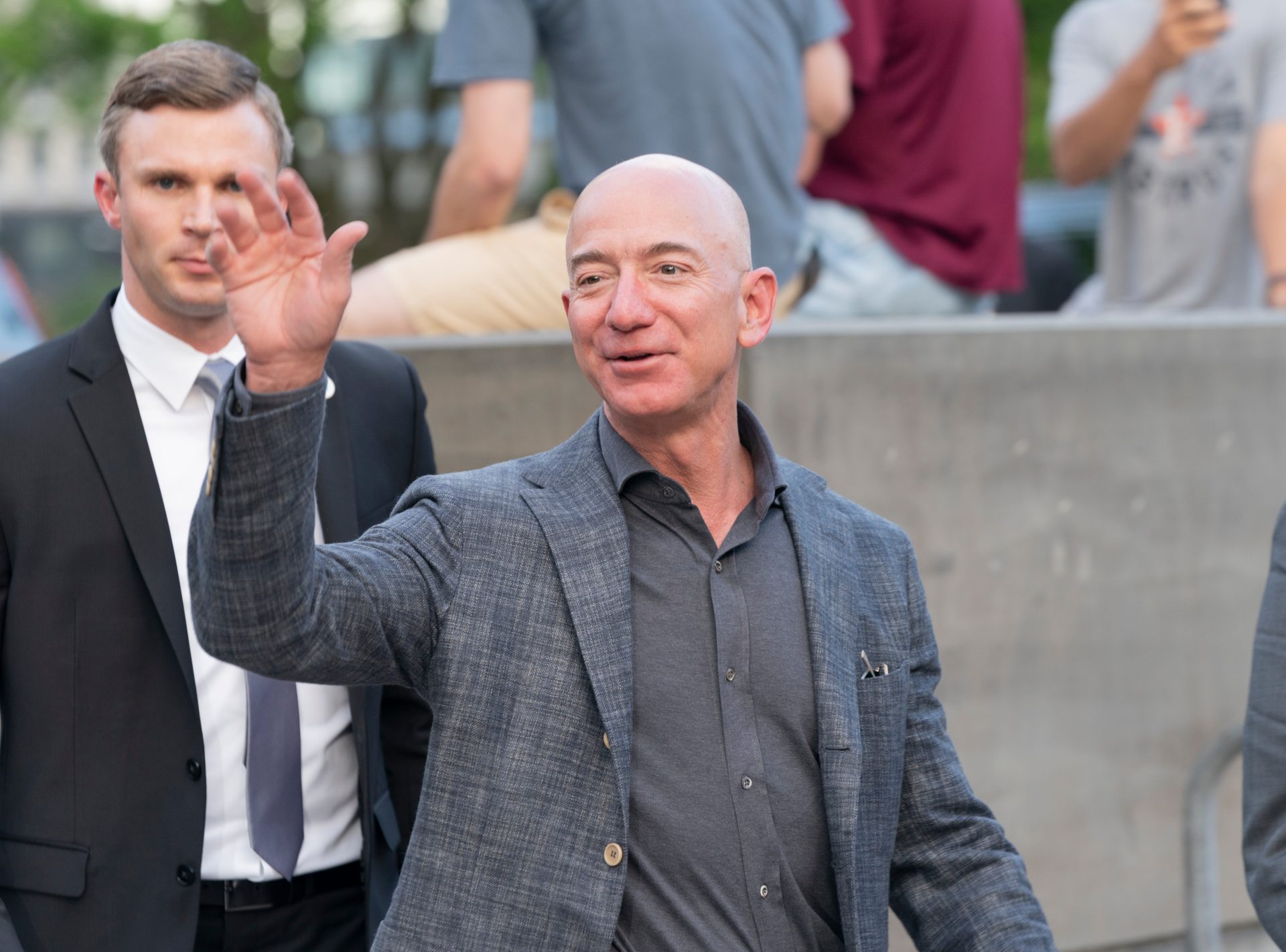 On the other hand, the Founder of Amazon, Jeff Bezos, strongly believes that we are in the golden age of machine learning. The recent years witnessed Amazon leaning heavily towards artificial intelligence. In short, leaders of major tech companies are highly optimistic about the positive impacts of VR and simulation and are readily increasing their investment in the said technology.
How VR and simulation will address training challenges in aviation, mining, nuclear sectors?
When it comes to aviation, mining, nuclear and defence sectors, training personnel on real equipment isn't practical all the time. It is expensive to use real equipment frequently for training purposes especially in the above mentioned industries. VR and simulation has vast applications in these industries as they save time and money while increasing the efficiency of workers.
In the mining industry, workers need to be trained for real-life blasting experiences. It is impossible to use real equipment to impart training for such risky situations. This is where VR and simulation come to picture. A simulator can create an immersive experience where miners are exposed to dangerous situations which can lead to fatal accidents – all in a safe environment. Miners have a deep understanding of the harsh conditions of blasting which invokes fearful emotions in them.
The emotional impact that simulator training has on miners helps them become more responsible and cautious while carrying out dangerous duties. This was just an example of how VR proves useful in the mining industry. The benefits of using VR and simulation in a range of situations and industries are mentioned below:
1. Economical
Be it the military, construction or mining sector – training on real machines is a lot more expensive than you can imagine. Fuel is wasted, the machine wears down faster and the entire process is time-consuming. VR simulators prove economical in the long run as repeated training and reuse of simulators is possible. Resources saved can be effectively channeled for other productive purposes.
2. Reduce rework
Imagine starting with a construction project only to discover some major flaws later. That can cost billions of dollars worth of rework. Employing VR simulation solutions helps in effective training and testing before the actual work begins that can minimize costly errors.
3. Improves safety
When it comes to the aviation industry, pilots have to be taught how to fly in different conditions such as snow, rain, storm. These situations can be replicated easily with the help of VR simulators making it easier for pilots to master flying skills as well as ground control effortlessly. As for army personnel, icy terrains and dense forests can be recreated to give them a real view of the challenges encountered. Hostage situations too can be replicated to train them better on how hostages can be evacuated safely while taking down criminals.
4. Reduces logistical challenges
Army personnel are required to train with tank ammunition to prepare for war situations. Tanks aren't fuel efficient machines and using army tanks to take down imaginary targets as a part of training is an expensive affair. It leads to numerous logistical challenges that involve transportation of ammunition securely to remote locations, food supplies, tank maintenance materials, fuel etc. With the help of VR simulation here, unnecessary costs can be easily cut down.
5. Nuclear emergency training
A nuclear emergency can't be recreated in the real world for training purposes. It is a rare but dangerous event and workers need to be prepared to handle such situations. Personnel need to be trained on the protocols and safety procedures to follow to contain the radiation. VR can create simulations of nuclear fallouts for workers to understand the consequences and immediate steps to take following such an accident.
To quote a recent example of VR and simulators replacing expensive equipment for training, the defence ministry of India introduced a policy to enhance the use of simulators. This move is in view of the increased pressure on military budgets owing to the adverse effects of COVID-19 pandemic on the economy. The new policy aims to promote smart and safe training while reducing the use of real expensive equipment.
The ministry confirmed that it will constantly explore avenues for application of simulation technology with the sole aim to achieve operational efficiency and preserve the equipment from wear and tear resulting from constant use for training. The defence ministry has assigned the responsibility of operation and maintenance of simulators to Indian companies.
How Tecknotrove has proved to be a game changer in the simulation industry?
Tecknotrove is a leading player in the simulation industry that provides customized cutting edge simulation solutions to organizations of various sizes and nature. Tecknotrove is credited with the creation of detailed replicas of mine sites in the virtual world. With specialization in both underground and surface mines, it enables mine operators to familiarize themselves with the site, interact with virtual objects around them and learn site-related operating procedures.
In the aviation industry, Tecknotrove is focused on improving aircraft MRO training with the help of VR. Maintenance of Land Gear systems has been the key focus and the company believes digitization of training manuals with AR/VR technology can lead to more effective training. It facilitates efficient training by creating a highly realistic virtual model of the aircraft and its subsystems which allows trainees to have an interactive learning session. Such training programs are scalable to accommodate the new developments happening in the industry.
Final Thoughts
VR and simulator training solutions will bring about major improvements in the training landscape in the coming years. There is a major skill shift in the workforce with the demand for basic skills declining and the need for advanced skills rising tremendously. Organizations can build a strong and efficient workforce only with the assistance of tech-enabled training. VR, AR and mixed reality are definitely the future, especially with the rise in preference for remote working, thanks to the pandemic.
Artificial intelligence and automation can open new opportunities for employees and organizations, provided you adopt the right approach to keep in pace with technological developments. Soft skills training, procedural training and reinforcing company culture among employees is easier with VR technology compared to traditional training.
The prevalence of remote work and the various shortcomings of classroom training have made VR training approaches more crucial than ever. Upskilling employees, facilitating a smooth transition from lower level positions to higher positions and unbundling and re-bundling tasks are easily achieved through VR technology. According to a TechRepublic survey, around 91% of the businesses have adopted VR and AR technology and 26% of them are already using it for training purposes.
VR and simulation is here to stay and its use and popularity will significantly increase in the coming 5 to 10 years, thanks to cost savings, faster and safer training and better results. From mining to defence, simulation solutions are emerging to be a go-to option for training purposes. One of the major benefits of simulator training is that the life of real equipment is extended to a great extent and resource depletion is effectively reduced. By adopting simulators for training, organizations are taking the right step towards being more responsible and sustainable.
Tecknotrove is Asia's leading simulation solutions provider that caters to a wide range of industries including aviation, mining, automotive, defence and nuclear. It offers customized, scalable solutions to facilitate better training and solve industry challenges. With training modules that can replace or supplement your existing training programs, it helps upskill employees in a cost-effective manner. Contact the team today to avail VR and simulation solutions customized to your requirements.