Driver training in India plays an
important

role in improving road safety

The government is taking measures to improve road safety by bettering driver training in India in order to curb the rising rate of road accidents. As road accidents are the leading cause of death for children and young adults who are the workforce for countries. Accidents happen despite new advances in vehicle technology. The consequences are often disastrous as people lose lives or injure themselves in road mishaps. Approximately 1.3 million people die each year due to road traffic crashes. Over-speeding accounts for 67.30% of road accidents in India. Human error is one of the most significant factors contributing to vehicle accidents. Research also shows that drunk driving, distracted driving, and speeding are the leading causes of road accidents around the world.  The good news is that most of these accidents are preventable with adequate driver training.

Drivers are an integral part for logistics companies, fleet operators, ports and even corporations, as most of us drive for work. Driving is the only activity that most of us do every day which could be termed as the riskiest. Adequate training can significantly reduce global deaths from road traffic injuries.  So, it makes great business sense to invest in driver training to reduce the likelihood of accidents and prevent revenue losses. This article will take you through the role of driver training and its importance in promoting road safety.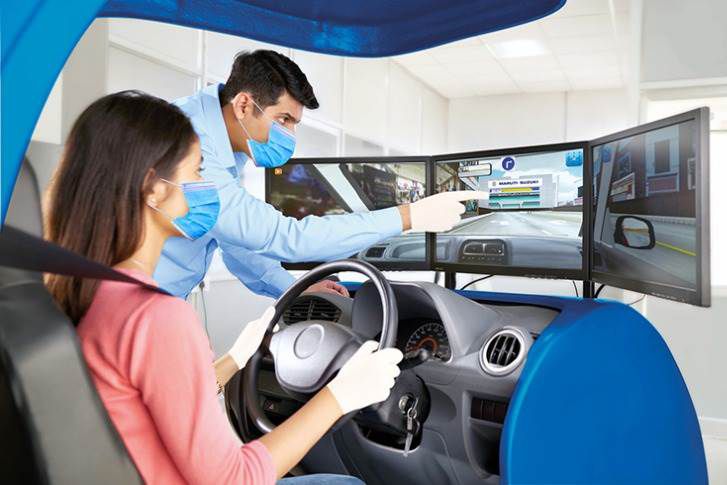 Why is driver training important?
Driver training refers to imparting driving lessons to enable drivers to obtain a driving license and be able to drive safely on the road. However, possessing a driving license nowhere indicates that the driver has excellent driving skills and will be safe on the road. Most countries issue licenses for 5-10 years and have no requirement for refresher training before license renewal.  This means that every driver gets trained only once and is expected to be safe for a lifetime. Research at Institute for Simulation & Training at the University of Central Florida, shows that around 90 percent of new skills may be lost within a year if not reinforced by practical training or assessments.
Hence Driver training programs should be well designed and must incorporate the latest technology to train and prepare drivers for driving in real-world conditions. Experience-based driver training makes drivers more aware of the situations they may encounter while driving. Accidents may never happen, however when they do either due to heavy traffic, bad weather conditions, and irresponsible behavior of other drivers, experience-based training prepares drivers to respond to such situations. It helps impart important lessons on merging on highways, navigating intersections, changing lanes, hazard spotting, parking and so on.
Discussed below are a few reasons why driver training is important.
1. Reduced risk due to increased competence
Training reduces the risk on road by polishing driver skills and improving their situational awareness. Experience-based training prepares drivers to act safely and responsibility during bad weather, traffic congestion, or while driving at night. Regular training of drivers increases their competency and helps in improving their driving behavior on the road.  Accidents are unlikely if divers are competent and knowledgeable.
2. Savings on vehicle maintenance
Lack of training can lead to more vehicle downtime. Drivers with poor skills are more likely to cause accidents that shorten vehicle life. Fleet operators pay heavily for the repair and maintenance of vehicles due to mishandling and poor maintenance by inexperienced drivers. Training of drivers on the importance and techniques of maintaining the vehicles saves organizations from unwanted repair costs and keeps the fleet in top condition.
3. Promotes health and safety compliance
Drivers are the brand ambassadors when it comes to the transportation and logistics industry. Logistic operators and fleet operators need to ensure that their drivers are trained safety regularly on the best practices and company SOP to be safe on road. Regular driver training programs are a prerequisite to ensure that best practices are adopted to keep the drivers and materials safe on road. Safe drivers can help fulfill an organization's health and safety obligations.
Types of driver training
There are different types of driver training to aid a behavioral change, foster a high level of personal driving responsibility, and enhance driver skills. Here is a look into the types of driver training
1. Classroom Training
In Classroom training, instructors impart theory lessons on driving skills with the help of relevant study materials. Drivers attend theory sessions to understand road rules and regulations, vehicle safety, and traffic conditions. The format is traditional and cost-effective but limited. Research shows that driver retention is the lowest in classroom training making it ineffective.
2. E-learning
E-learning refers to online training for drivers at different geographical locations. Study materials are available online for drivers to access remotely and on the go. E-learning sessions are made interactive with the guidance of trained instructors. Though better than classroom training, it has its own limitations.
3. Behind-the-Wheel Training
Training with an actual vehicle with an instructor is called in-vehicle training or behind-the-wheel training. Drivers learn to drive on the road with an instructor guiding and assessing them. Even though this is the most popular and traditional training method, it's the riskiest and the most expensive form of driver training. Because there is actual fuel and vehicle involved, costs are high. On-road training also has its limitations on the number of hours one can train, types of terrains one can train on and the type of vehicles.
Simulator training is one of the most effective driver training methods. It is becoming a popular method to train drivers around the world as it is experience based and safe. The driving simulator replicates actual vehicle controls with a virtual environment offering an immersive experience for drivers. Ability to learn defensive driving skills, driving in difficult weather conditions, driving on different terrains, and understanding the hazards of distracted and drunk driving are some of the benefits of training on a simulator. In addition, drivers can experiment with driving on different terrains with no fatalities and injuries in a completely safe environment.
Significance of Road Safety & Driver training education for government, military, corporates, schools and universities
Driver training and education have significance not just for individual drivers. It has benefits for the government, businesses, schools, and universities. Let's understand how driver training and education are relevant for different entities.
1. Government Organizations
Driver training and education hold significant importance for governments around the world. On one hand, there is a shortage of skilled drivers and on the other, there is a need to skill and employ the youth of the country. Driver training plays an important role in bridging the skill gap and helping the industries like tourism, logistics, oil and gas, ports, and mines who are dependent skills drivers for industry growth. The Government of India has launched the 'Hunar se Rozgar' initiative for training drivers working in the tourism industry. This initiative includes imparting driving skills and etiquette training lessons.
2. Business Organizations
Risky driver behavior costs organizations a lot of money. Driver training should be an ongoing process in business organizations starting from the onboarding stage. Training programs in organizations can train drivers on defensive driving, tiredness and fatigue management, and self-awareness on-road. Additional training that includes refresher courses should be implemented along with the onboarding training programs. The refresher courses should cover economic driving practices, defensive driving skills, fatigue and tiredness management, and new vehicle and equipment handling.
3. Schools and Universities
Pedestrian safety is a growing concern and children are vulnerable road users and are often at risk. Universities and schools play a vital role in sparking interest and passion for the driving profession among the young. The importance of road safety education can be introduced to children at a young age in schools and universities. VR based training can help students learn topics like walking on roads, bicycle safety, reading road signs, and wearing seatbelts.
Military drivers are regularly transporting cargo, equipment, vehicles ammunition, food supplies and dangerous goods to the bases. In addition, they need to be familiarized with the latest vehicles that are incorporated in the fleet. Hence education and training of drivers in the military and defense are important to keep them and the good safe on the road. Military driver training incorporates convoy driving, driving on and off-road, night driving and hill driving, and tactical training.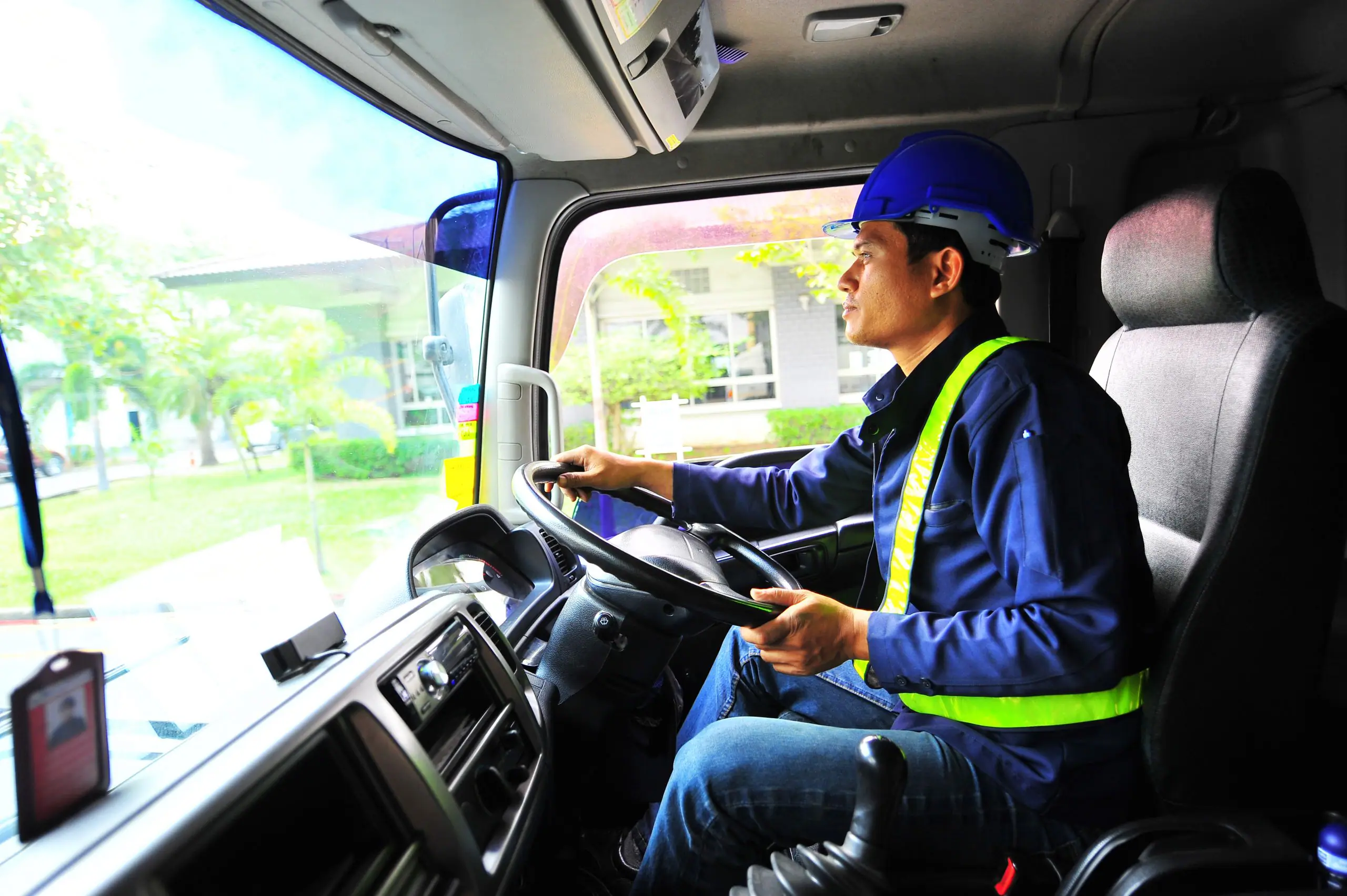 Which are the safest roads in the world? How did these countries achieve road safety?
Norway roads are the safest with Japan and Sweden taking second and third place respectively. In these countries, stringent law enforcement and rigorous driving tests are used to achieve road safety goals. This is the reason why they are able to achieve low road accident rates and traffic-related deaths
Driver training in Sweden focuses on safety and risk awareness. It involves 3 hours of theoretical safety training and 4 hours of practical training with the help of driving simulators where drivers receive training on how to ride efficiently on slippery roads and risky terrains. The number of deaths in traffic in Sweden was below 200 in 2021.
Norway identified speed and intoxication as the leading causes of road death. By introducing a long-term plan for road safety Norway achieved a mortality rate of 2 persons per 100,000. Getting a Norwegian driver's license is not easy. It involves theory and practical tests. Drivers should take courses in the night driving, slippery road driving, and first aid. Drivers must complete four mandatory driving hours covering different aspects of traffic like long-distance driving on country roads and city driving.
UN Road Safety Mission- Improving global road safety
The UN General Assembly adopted resolution A/RES/74/299 – 'Improving global road safety by devising a plan of action for 2021-2030. The objective is to reduce the number of road traffic deaths and injuries by 2030. The Global Plan for the Decade of Action was released in October 2021. This global plan focuses on the design of roads and vehicles, enhancement of laws, and timely, lifesaving emergency care.
Following the success of the Decade of Action for Road Safety 2011-2020, the UN planned the Decade of Action for 2021-2030. The objectives achieved during the previous decade entail emphasizing road safety in the global health and development plan, broad dissemination of scientific guidance on what works, strengthening partnerships and networks, and mobilizing resources.
The UN takes a holistic approach to road safety by identifying and addressing critical factors contributing to road accidents. Road safety management, safer vehicles, safer road users, post-crash response, and safer driving environments are the five pillars of the UN road safety mission.
Road Safety 2.0 in India
India is the fourth most dangerous country to drive. However, the Government of India has recently rolled out a nationwide scheme to strengthen road safety by setting up driver training institutes and issuing driving licenses based on scientific and systematic driving training.
The World Economic Forum launched the Road Safety 2.0 program in India in association with the Government of India, Niti Aayog, and MoRTH. India's road fatality stats are disturbing since over 1 million people succumbed to road crashes in India in the last decade. It has a road network spanning over 6.2 million km and further expanding at a rate of over 200 km per year. Road Safety 2.0, therefore, focuses on implementing technology in the 4Es of road safety – Education, Engineering, Enforcement, and Emergency care. Road safety 2.0 focuses on better enforcement of road safety regulations. The program leverages 30 years of accumulated global knowledge and builds a multi-stakeholder community to pilot innovative solutions.
Road Safety 2.0 also promotes the implementation of technology for issuing driving licenses and offering advanced training for drivers to encourage continuous learning through point-based road safety video games, interactive training videos, etc. The road safety program stresses the importance of detecting drowsiness using AI to alert the driver and continuously tracking the driving behavior using IoT to incentivize good driving habits.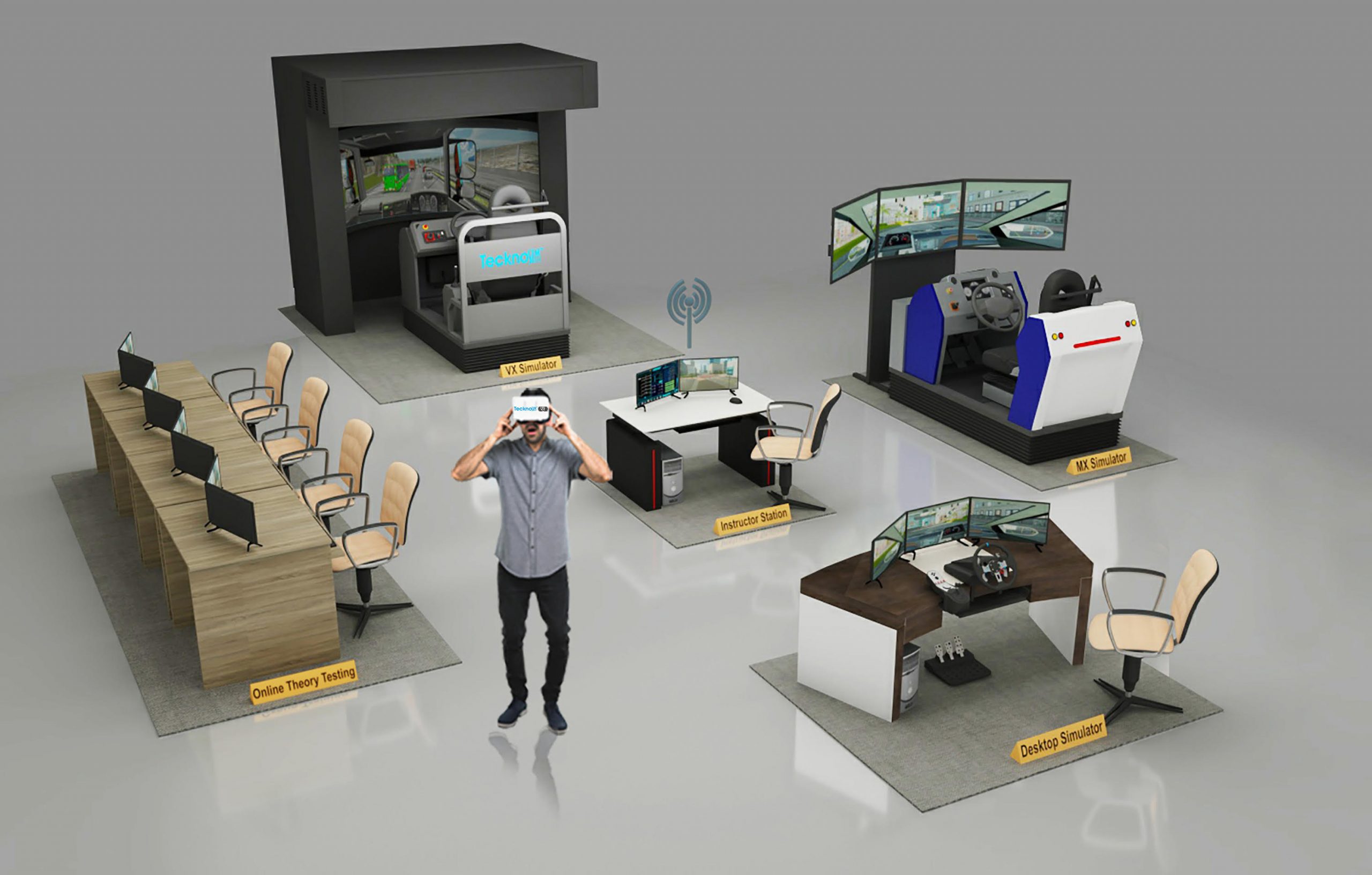 Road Safety Solutions
Technotrove provides state-of-the-art simulator and virtual reality solutions for training and research in industries such as automobile, logistics, aviation, mining, and defense. To ensure motorists arrive at their destinations safely, Technotrove is dedicated to improving road safety. In addition to offering customized simulations and VR solutions, the company provides driver training management systems that help fleet managers, drivers, and transportation professionals work safely. Throughout the last 20 years, they have worked tirelessly with governments, research institutes, schools, and fleet owners to make roads safer.
Technotrove offers a range of driver training simulators for cars, trucks, passenger buses, motorcycles, ambulances, and rehab vehicles. Their unique driver profiling system is used to evaluate and classify drivers based on four key factors: attitude, awareness, attention, and anticipation. Clinical testing programs also help identify the fatigue levels of drivers.
A TecknoSIM training center provides advanced simulators and driver testing systems. These training programs are based on research-based curriculums. The program includes simulator training for drivers of two-wheelers, taxis, last-mile delivery vehicles, school buses, trucks, trailers, tankers, corporate drivers, police officers, and truckers carrying hazardous goods. Logistics companies can train their drivers on eco-driving, vehicle maintenance, defensive driving, distracted driving, and night driving to ensure safer transport. Simulators provide a first-hand experience of driving in difficult conditions.
Tecknotrove provides customized driver training simulators and virtual reality solutions in 26 countries with 800+ projects. In addition to transport and logistics, oil and gas, pharmaceuticals, chemicals, over-dimensional cargo companies, police and law enforcement, government, and ports, the firm offers customized driver training solutions. Road safety solutions from Tecknotrove are being used by governments and organizations across the world to improve road safety standards.
With high-interactivity training environments and standardized training programs, Tecknotrove has helped its clients deliver training in multiple languages.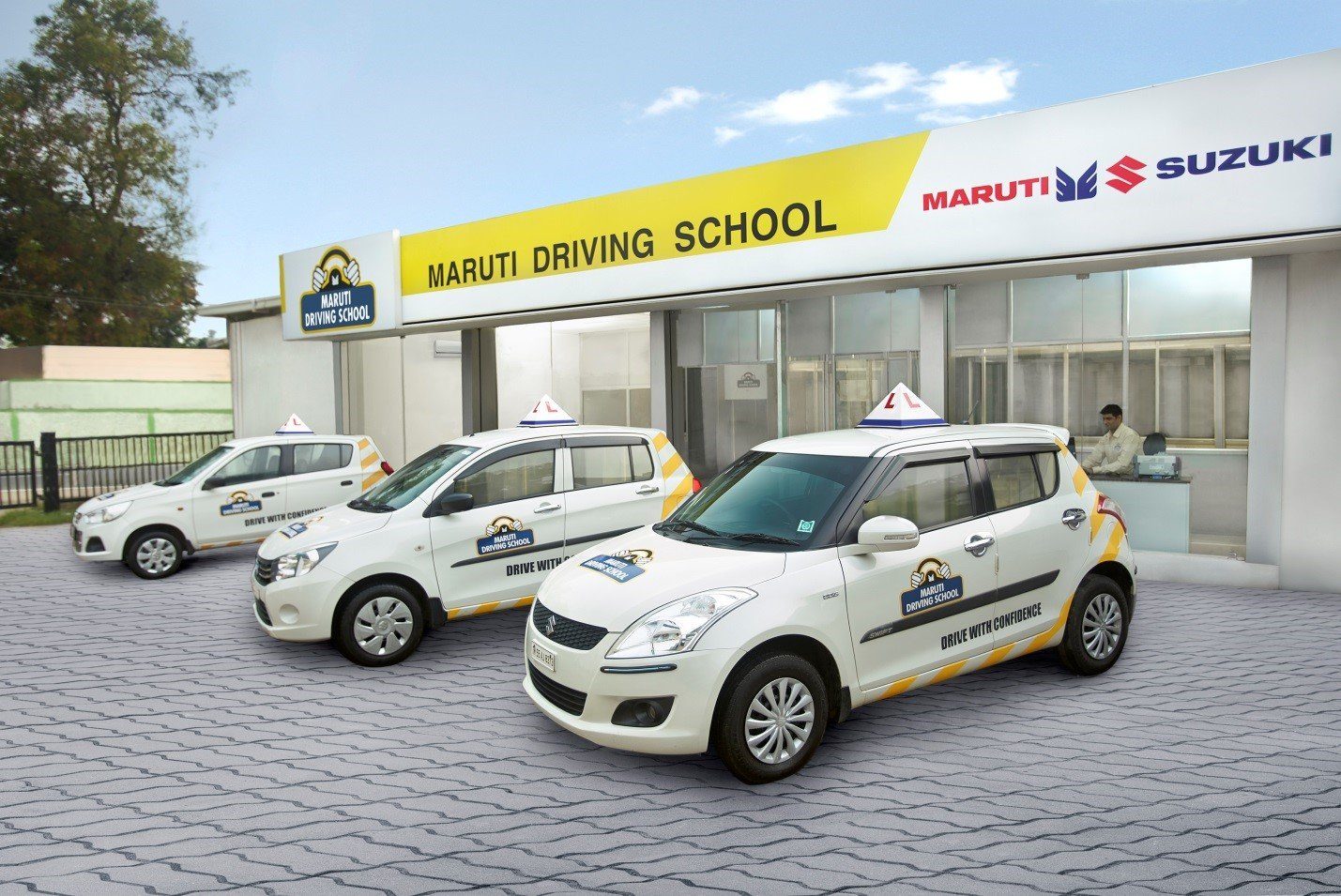 Maruti Suzuki Driving School – A case study
As the largest automobile manufacturer in India, Maruti Suzuki is setting new standards in driver training and road safety. Across India, Maruti Suzuki has established a chain of Driving Schools with state-of-the-art driving simulators to impart safety and road behaviors lessons. Driving simulator replicates Indian roads and weather conditions and enables training in more than 9 regional languages. With this initiative, Maruti Driving school has set up the world's largest chain of driving schools with more than 450 driving schools spread across 242 cities in the country. With use of TecknoSIM Driving Simulators and 1500 trained and certified instructors they have been able to train more than 1.7 million drivers till date. This initiative from Maruti Suzuki sets new benchmarks for the driver training industry across the world.
Conclusion
Driver training and testing using sophisticated technology like simulators and VR is vital to improving road safety. Classroom training or passive learning methods alone don't serve the purpose of imparting quality driving lessons. Knowledge retention and immersive training only possible with hands-on training. This is where driving simulators play an important role. Simulator-based training offers an immersive learning experience and helps drivers learn 4 times faster than classroom training. Drivers are also able to transfer the skills learned during training to real-world scenarios effortlessly and safely. Road safety solutions from Tecknotrove meet the needs for improving road safety as per the sustainable development goals from United Nations and Road Safety 2.0
To discover our road safety solutions or understand more about Tecknotrove can develop customized solutions for your government, company or organization visit us at www.tecknotrove.com or email us at sales@tecknotrove.com