Electric Vehicles and the role of Virtual Reality Simulation in EV industry
The importance of Virtual Reality Simulation in EV industry, as well as the fact that electric vehicles help reduce greenhouse gas emissions and are a greener alternative to conventional vehicles, plays an essential role. Hence electric vehicles are receiving  support from governments across the world owing to their environmental benefits. While earlier Tesla was the  only major brand manufacturing EVs, several automobile brands have joined the bandwagon today. The global electric vehicle market was valued at $161.01 billion in 2020 and is projected to reach $823.75 billion by 2030. With the electric vehicle market set to witness impressive growth, it has become imperative to bridge skill gaps and boost manufacturing, design and driver training with the latest technologies. This article will walk you through the challenges and skill gaps in the electric vehicle market and technologies to be leveraged to address these pain points. 
Best EV's around the world
Before we dive into the challenges facing the EV industry, let's have a look at the best EV vehicles around the world. Automobile companies across the globe view EVs as a lucrative opportunity to tap into new markets and appeal to the younger generation. Here is a list of a few of the best EVs around the world:
1. Mercedes-Benz EQS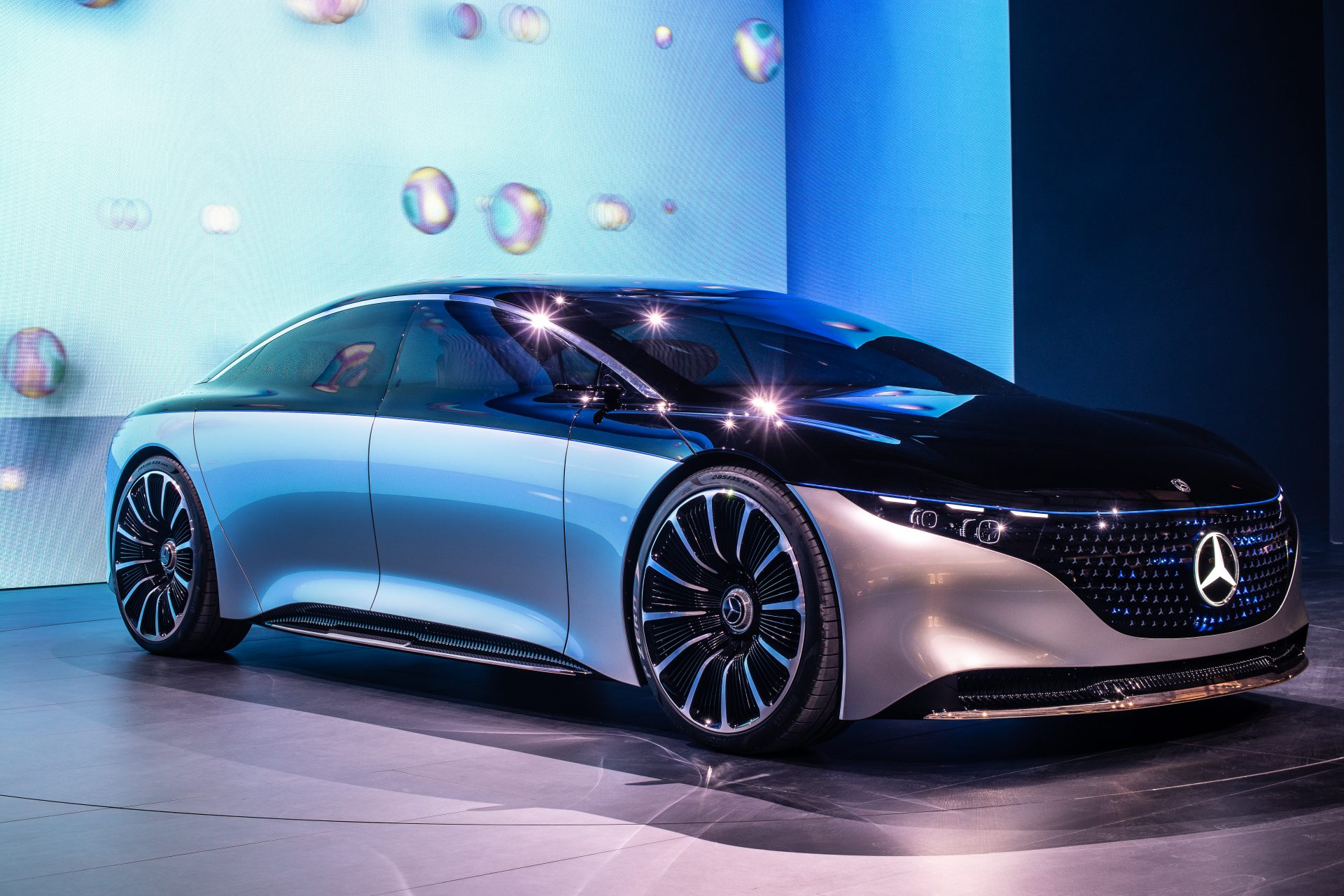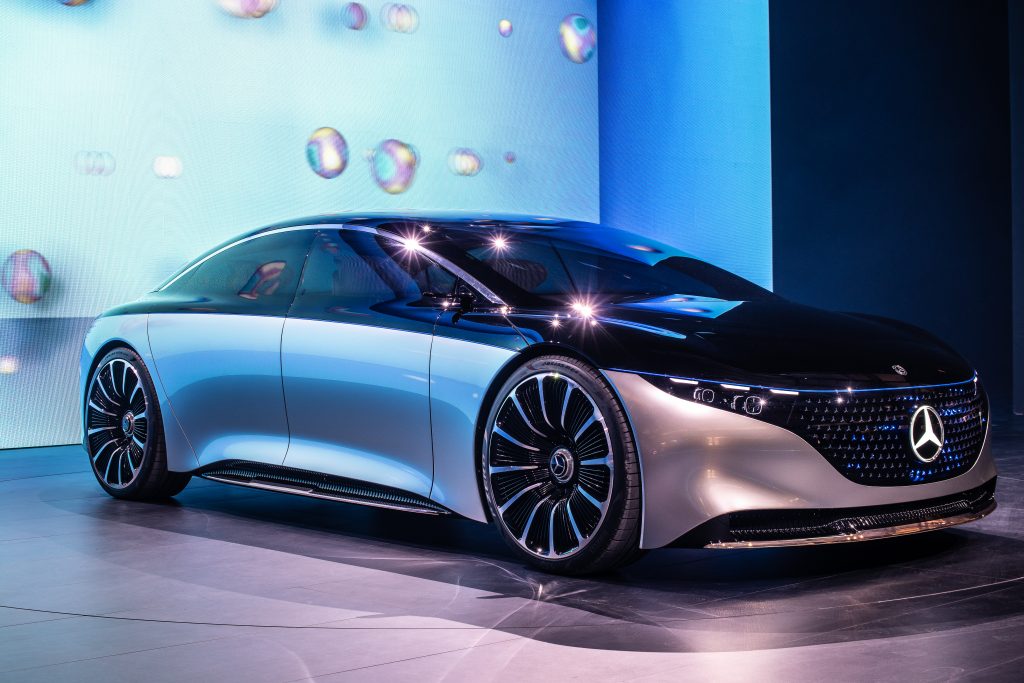 The Mercedes-Benz EQS 450+ with two electric motors and an all-wheel drive delivers a range of 422 miles. It is also equipped with the ability to self-pilot on certain roads such as the highway. 
2. Volvo C40 Recharge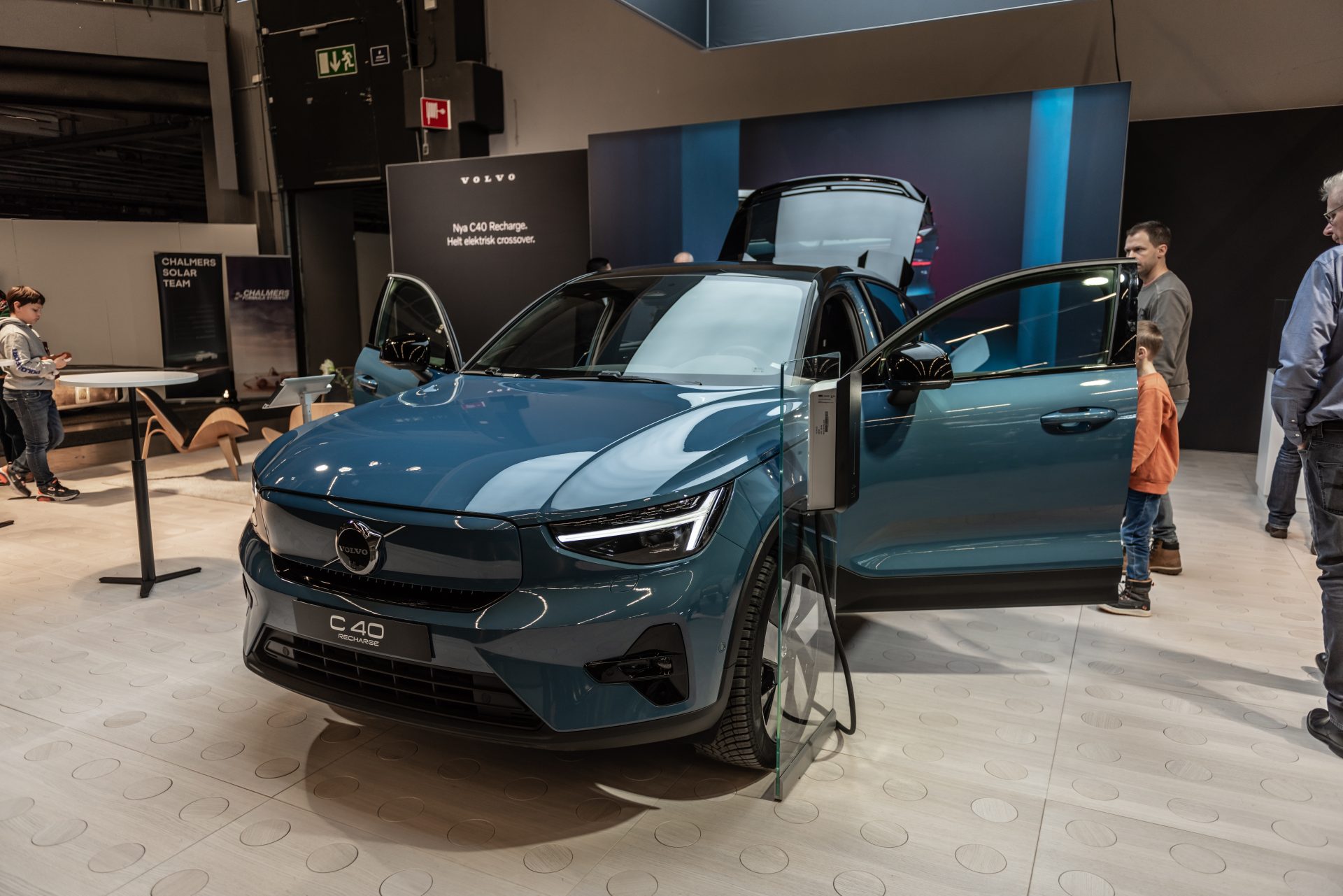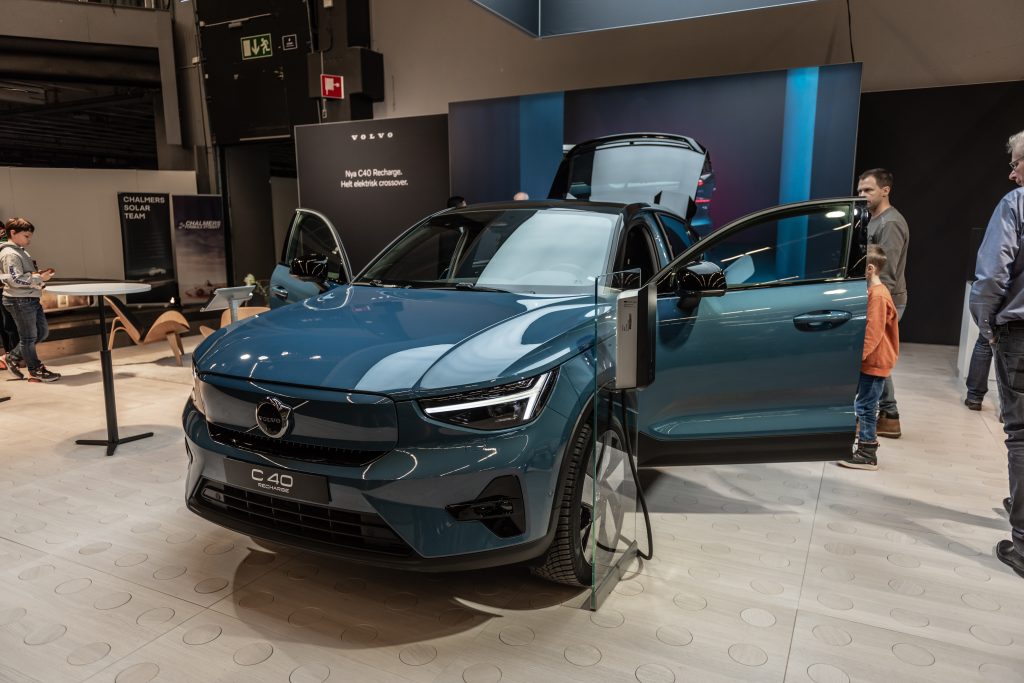 The Volvo C40 Recharge lets you fast charge while driving from 10 to 80% in 33 minutes. It can go on for up to 266 miles.
3. Porsche Tayca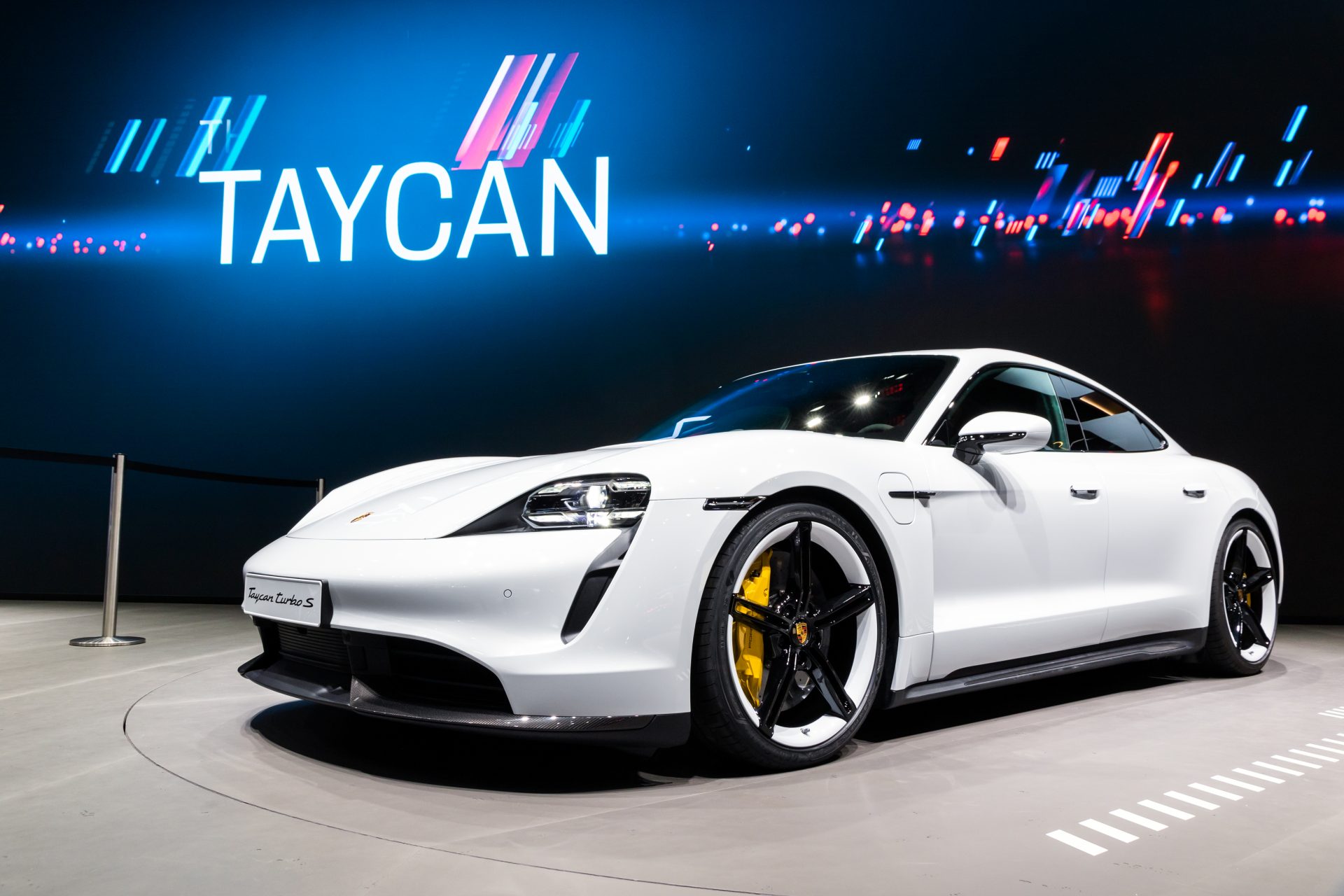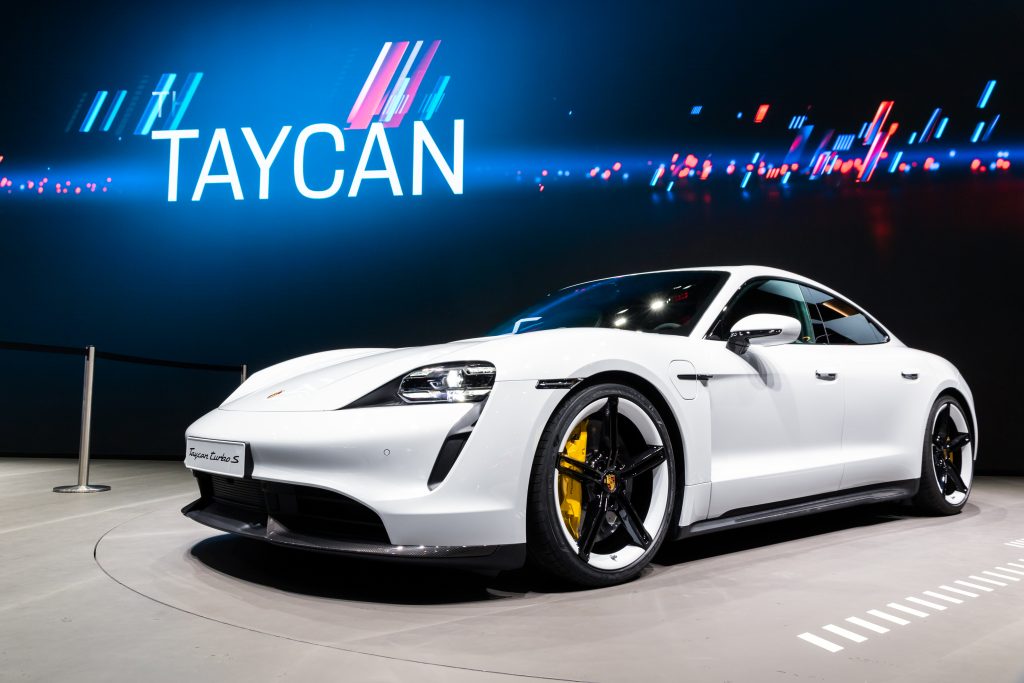 The Porsche Taycan with its incredibly sleek look is the first electric vehicle to use a two-speed transmission and an 800-volt electrical system. This EV is characterized by enhanced speed and fast charging times.
4. Tesla Model S Plaid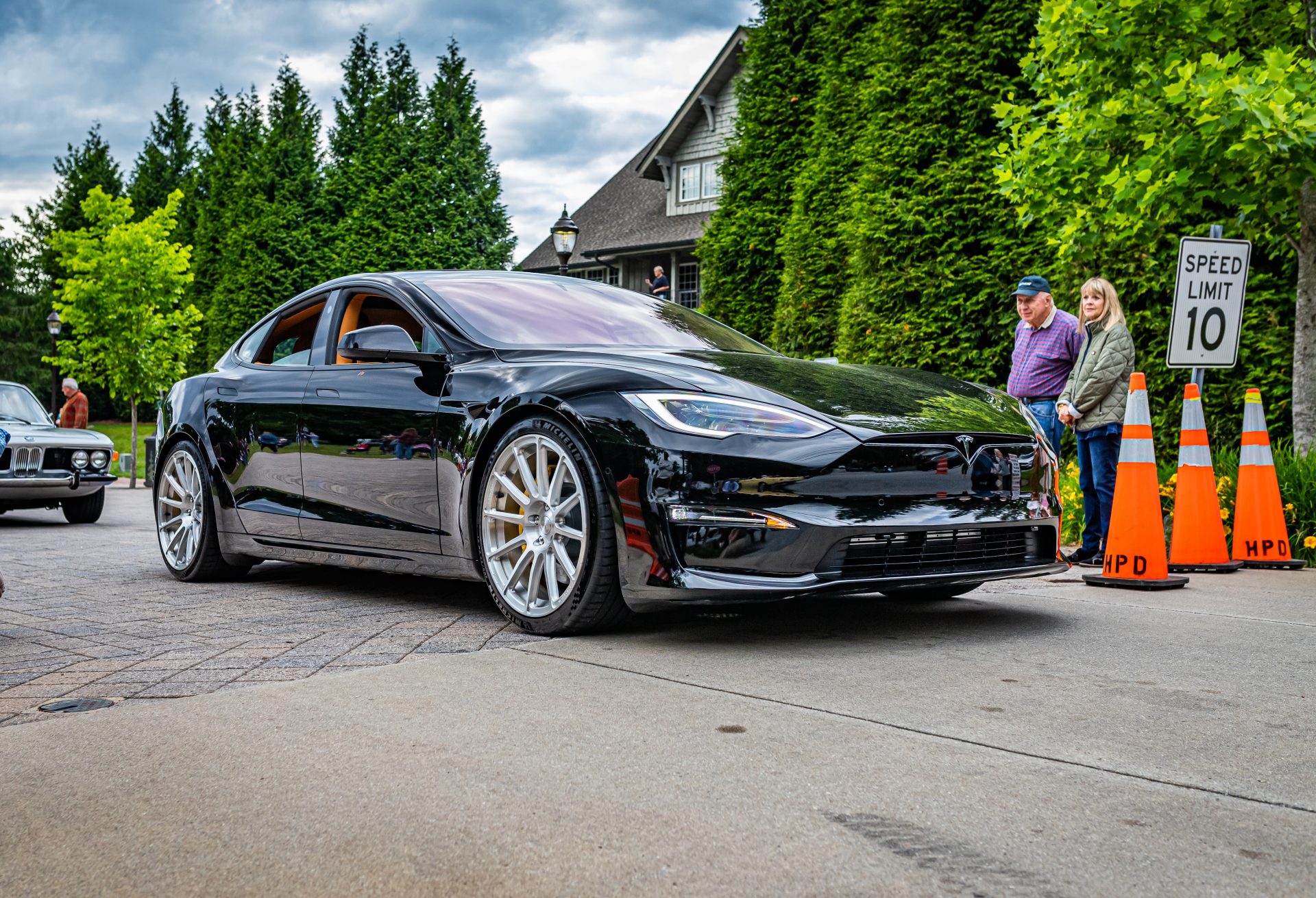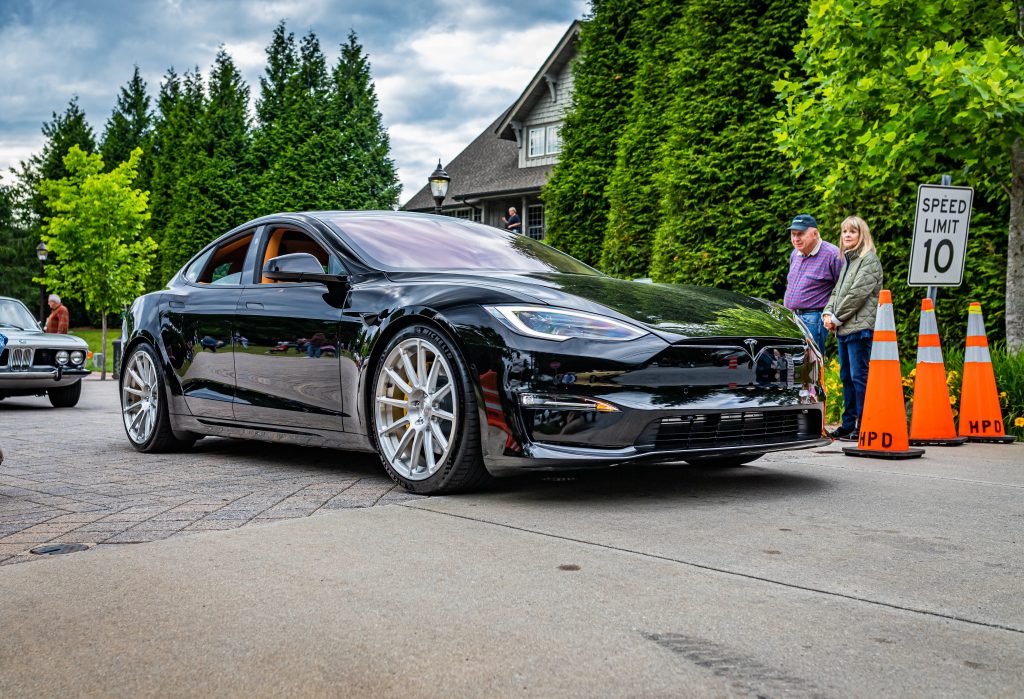 Equipped with plenty of tech features, this EV can hit 0-60 mph in 3.7 seconds and charges in 75 minutes using Tesla's V3 Supercharger.
5. BMW iX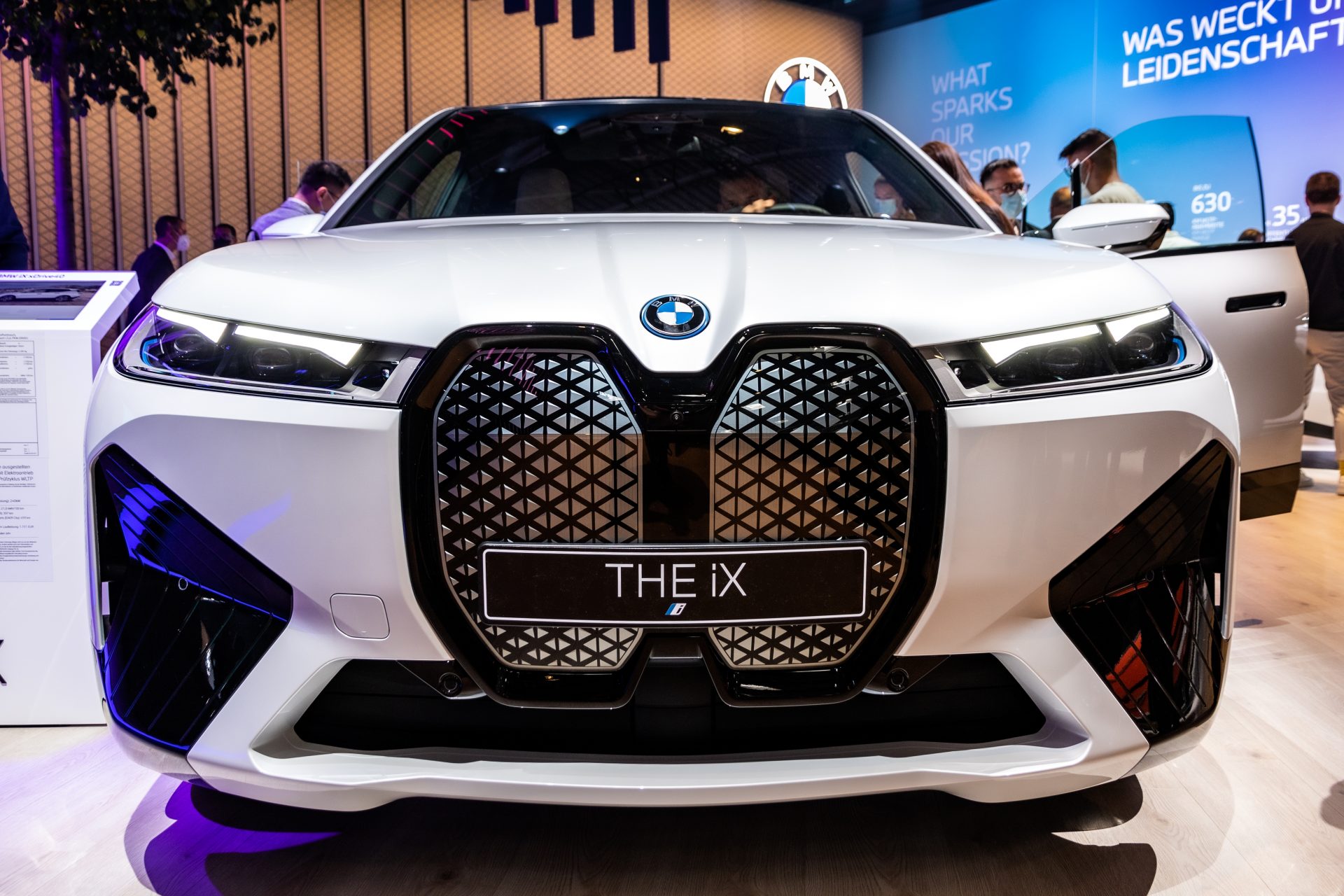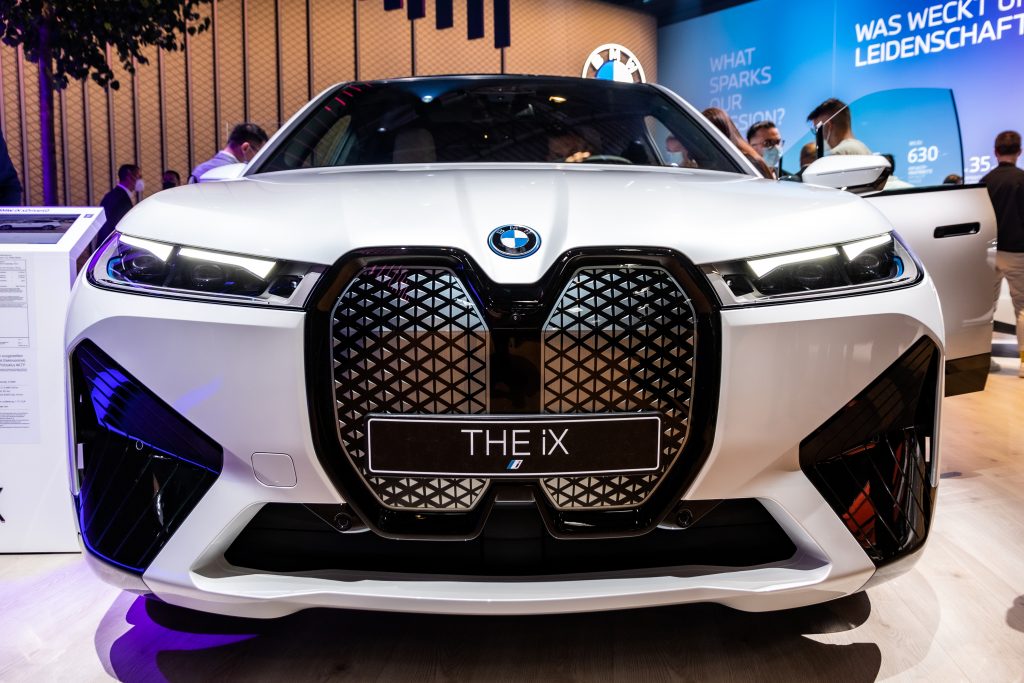 The BMW iX can cover a 380-mile range on a full charge. It can hit high speeds with 0-60mph in 4.6 seconds. This car lets you achieve a full charge in under 12 hours with a 240V outlet.
What are the challenges in manufacturing EV's?
The electric vehicle industry is relatively new and has its share of challenges to overcome. Significant among them are the costs associated with manufacturing EVs. The battery technology used in EVs is quite expensive and the materials used in building EVs are tough to procure. EV drivers want their vehicles to be high-tech and classy but manufacturers have to invest a lot of money in battery technology. This exponentially increases the price of the vehicles. 
Mileage is yet another concern. Heavy battery packs increase the weight of the vehicles, which in turn reduces the mileage. Electric vehicle manufacturers are trying to reduce the weight of the vehicles to offer more mileage. Procuring alternative materials to reduce weight and optimizing car interiors are two major challenges facing EV manufacturers.
Lack of charging infrastructure is also an important factor affecting the sales of electric vehicles. Consumers don't have equal access to charging stations which is a major impediment to the mass production of electric vehicles. Manufacturing processes need to undergo a few changes so electric vehicles become cheaper and more affordable for the masses. EV Manufacturers need to invest in research and development to come up with novel technologies to manufacture electric vehicles at low costs.
Skill gaps in EV manufacturing
EV adoption is picking up pace, but the issues around skill gaps remain unresolved. Without a skilled workforce, innovation and continued production will be compromised. The lack of skilled personnel in the electric vehicle industry  is one of the biggest challenges that manufacturers and investors are facing. There is a pressing need for new skills in software and battery engineering which are foundational to EV manufacturing. The industry needs professionals with expertise in EV automotive design more than ever. Educating and training new professionals is important to replenish the workforce.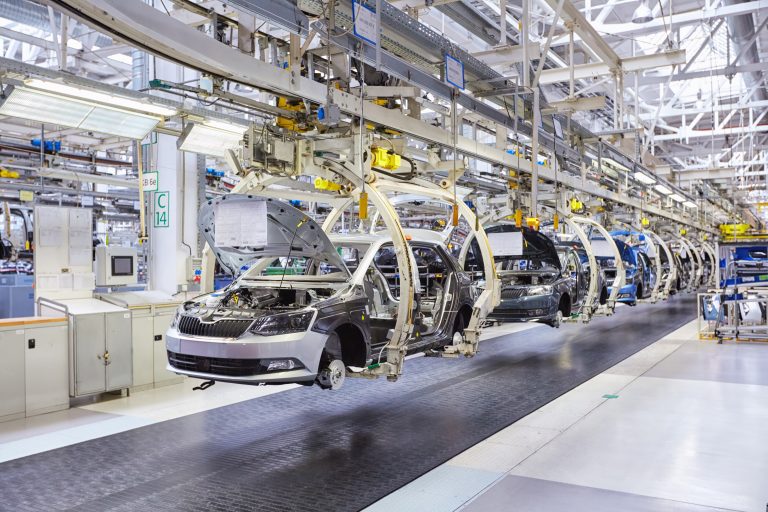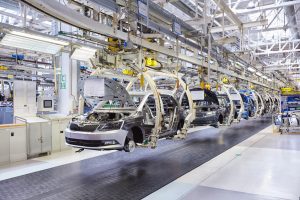 The EV industry in India is still in its early stages, and almost every electric vehicle manufacturer is facing  a challenge with availability of a skilled workforce in the EV industry. Given the demand for technology balloons, the industry is witnessing a shortage of research and engineering specialists. EV manufacturers are heavily dependent on cutting-edge batteries and currently, talent demand outweighs supply in the battery industry across several countries such as South Korea. 
The skill gap needs to be addressed urgently to avoid disruptive delays to production. Universities around the world are introducing courses centered on different facets of EV manufacturing to nurture in-demand skills and fuel the production of new EV models.  It has become imperative for governments and manufacturers to appoint a team of reliable companies  who can support the EV industry by designing comprehensive training  programs in EV manufacturing and assembly, EV service and repair and  EV driver training .
How does Virtual Reality Simulation play an important role in the EV industry?
Virtual Reality simulation has applications in the EV industry to accelerate product development and produce a skilled workforce. From design and manufacturing to repair and maintenance, the EV industry requires skilled personnel at each stage of EV development. Let's dive in to explore how Virtual Reality simulation plays a role in the EV industry. 
Virtual Reality for EV manufacturing and design
General Motors uses VR technology to develop the 2022 GMC Hummer EV with a quick turnaround time. The use of VR enables companies to cut down production time from 5 to 7 years to 3 years. Employees at General Motors could virtually engineer, design, and review processes with the help of VR technology. Virtual Reality was used to determine and finalize the interiors of the vehicle. VR enables faster production as endless changes can be made to vehicle models in the digital environment. Automotive manufacturers don't have to create a physical mock-up every time they make a change. 
Ford is yet another automobile brand leveraging Virtual Reality. It allows its designers and engineers to collaborate on car design in real-time with a virtual laboratory called the Ford Immersive Vehicle Environment (FIVE). 
Virtual Reality for EV sales
EV brands are leveraging VR technology to boost sales and enhance the customer experience. EV manufacturer Porsche Taycan offers an opportunity for customers to digitally explore the vehicle before purchasing it. The brand allows customers to explore the vehicle inside, out and under the bodywork. Customers can also see how air moves over the Taycan's aerodynamic design by superimposing and controlling virtual airflow over the exterior.
Lucid Motor is another brand offering virtual reality test drives for customers to boost sales. The brand is leveraging VR to differentiate itself from others in the EV market. 
Virtual reality simulation for training in
the EV industry
Virtual Reality offers broad opportunities for EV automakers to train technicians and drivers. Auto brands Ford, Bosch and BEML  have developed a new virtual reality training tool to train technicians on servicing and maintaining vehicles. Technicians will learn how to diagnose and perform services such as the removal and maintenance of batteries. The new virtual reality tool enables faster repairs and maintenance. 
Coming to driver training, virtual reality trains drivers of electric vehicles to respond properly under varied conditions. VR cuts down the error rate and makes the training process more efficient. Auto manufacturers are developing virtual reality driving simulators to enhance the design process and understand driver behavior, which helps include useful safety assistance features in vehicle design.
EV in India – A dream or a reality?
The future of EVs in India looks bright with several startups already tapping into the market. The EV industry in India attracted investments worth $6 billion in 2021. The Ministry of Skill Development and Entrepreneurship estimates that the EV industry in the country will generate 10 million jobs by 2030. 
The government of India, with the motto, to encourage the shift to electric vehicles. Also, it offers $1.4 billion in subsidies to buyers and imposes hikes on import tariffs to boost domestic manufacturing. Uttar Pradesh accounted for the maximum number of EV sales with 20% of total EV registrations in India coming from this state. The EV market can thrive only if there is a robust charging infrastructure in the country. Recognizing this, the government has earmarked $140 million for the development of charging infrastructure.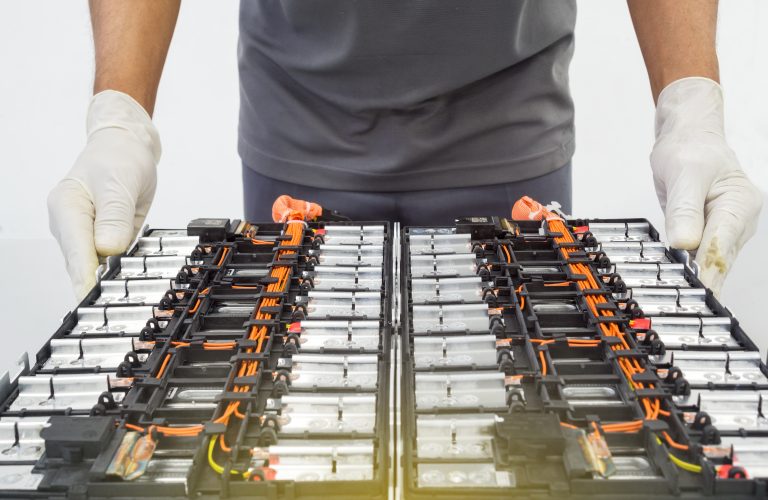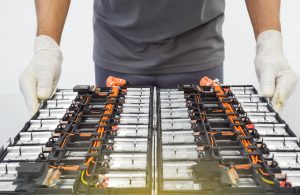 There are several government policies introduced like National Electric Mobility Mission Plan 2020 (NEMMP) and Faster Adoption and Manufacturing of Hybrid and Electric Vehicles (FAME) to promote EVs. Though the government is launching initiatives, India lacks the technology and infrastructure to manufacture chips or Lithium-Ion Cells. A fragmented EV market also exists in the country today. India's EV market, however, appears to be headed for growth once the production issues associated with energy generation, storage, and battery packs are resolved. Introducing the latest technologies like VR simulation can also bridge the gap and accelerate the production of electric vehicles with error-free designs. It is only a matter of time before India becomes a thriving hub for electric vehicles.
Winding up
The EV market holds immense potential with the industry attracting significant investments in the past few years. The advent of Virtual Reality technology further propelled the growth of the EV market with areas of design, development, and production witnessing increased efficiency. Virtual Reality Simulation in EV industry can alter the driving learning process and promote increased road safety. VR simulation holds massive potential to enhance the way people learn to drive. Individuals can practice their responses to hazards in a safe environment without any risks to their lives. EV drivers can take advantage of more realistic safety practices with VR technology and be better prepared to respond to hazards.
Coming to autonomous vehicles, VR technology can train autonomous vehicles on how to behave in dangerous situations by memorizing a variety of situations beforehand. If leveraged properly, VR technology can boost the growth of the EV market in
Tecknotrove is a leading manufacturer of Virtual Reality Simulation in EV industry designed for training, testing and research applications. The company is working closely with Automobile OEM to develop customized  simulation solutions. They also help in auto manufacturing, research, driver training  and sales of electric vehicles. With projects spanning 26 countries,
Tecknotrove has more than 2 decades of experience in developing simulation solutions for industries like Automotive, Aviation, Mining, Defense and Nuclear. Their VR simulation solutions help organizations address real industry challenges and skill gaps under complete safety. To learn more about how you can customize Virtual Reality Simulation in EV industry for your training needs, you can write to them at enquiry@tecknotrove.com or visit: www.tecknotrove.com