Virtual Reality (VR) – Driving the Automotive Industry to Future
The Automotive Industry is constantly looking for ways to enhance the quality of its vehicles, overcome costs, and reduce the time to market. As a result, it isn't surprising that more and more automotive industries are now using Virtual Reality (VR) technology across the different product and sales processes for higher efficiency — whether it be design, research manufacturing, sales, or marketing.
In this article, we'll discuss the many ways that VR is helping the automotive industry advance at a faster pace.
How is VR revolutionizing the Automotive Industry: Virtual prototypes
Building a brand new prototype and then making iterative changes to it can often be time-consuming and costly. To resolve this challenge, OEMS are now leveraging virtual reality (VR) in order to build virtual prototypes.
Designing and creating prototypes virtually helps both drafting as well as engineering units in creating better car models in terms of their size and capacity. Creating virtual prototypes also helps detect any conception errors way earlier in the process and find any faulty connections between the different parts of the vehicle.
Virtual showrooms
Virtual reality technology is helping dealerships offer an immersive showroom experience to end customers. Customers can wear VR HMDs to get a view of the exterior and interior of all the different models offered . Customers can also change the color of the vehicle in just a matter of seconds to see the different options available. With virtual showrooms dealerships need not stock multiple vehicle for display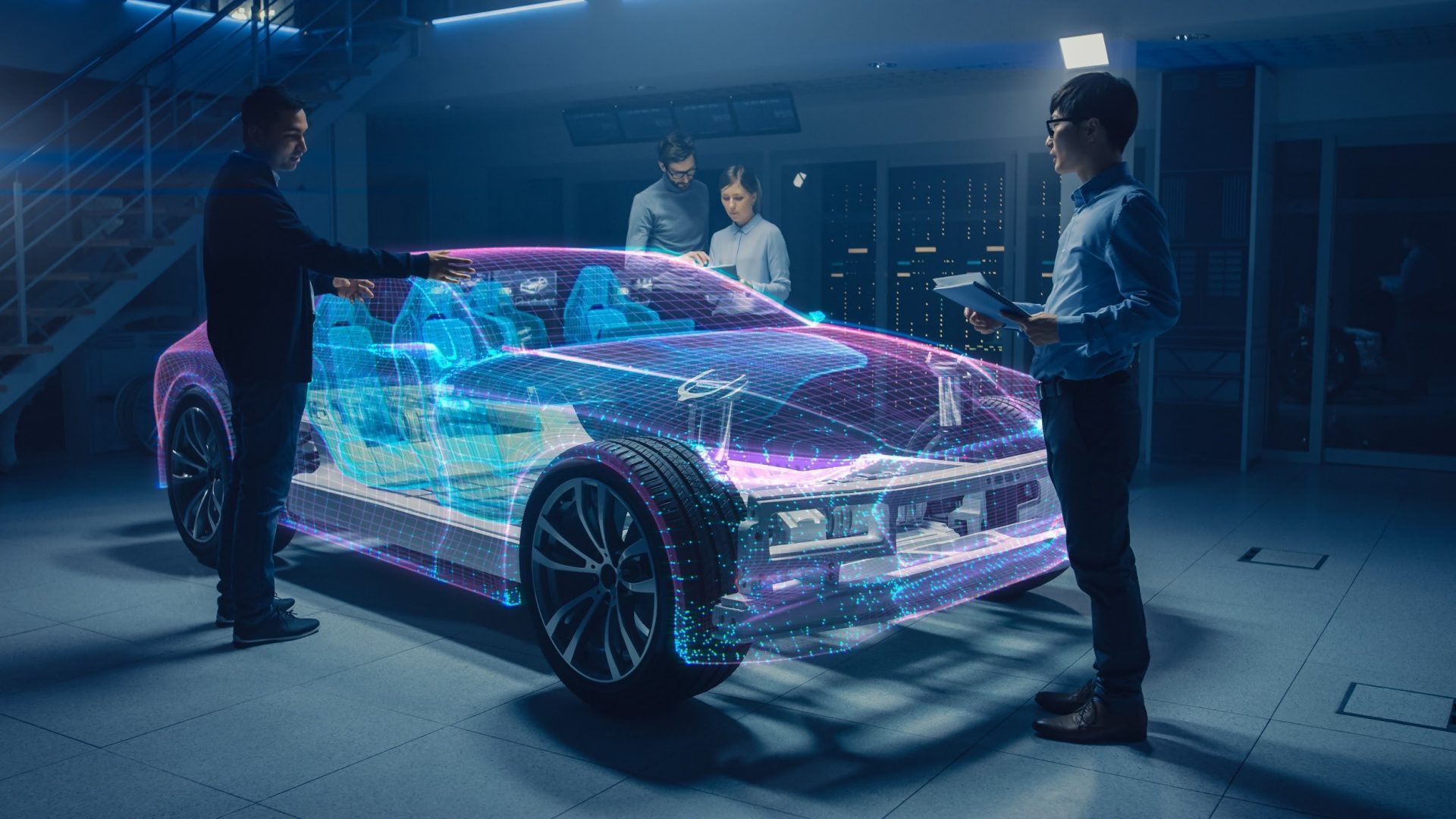 Virtual Car Simulation
A virtual car simulation gives you the experience of driving a real car, but virtually. It exposes you to the different features of the car including engine, speed, navigation, gears, built-in screens and more. This technology is now helping customers test drive the cars of their choice while sitting in the exact same seat. It is not only helpful for car companies to test the cars for safety without involving any risks, but it can also allow customers to test drive cars that aren't even available in the showrooms yet.
Vehicle Sales Training
VR also presents great opportunities for OEMS in terms of sales and marketing. Thanks to VR, dealerships are now giving sales training to their staff by stimulating different customer scenarios to better handle end customers and cater to their changing needs. It also helps ensure the optimum customer experience.
Vehicle Assembly training
Virtual reality also offers great capabilities in order to train engineers in the automotive industry. Before VR, most car companies just used an observation approach for training their employees to assemble the different car models. With just theoretical assembly training to back the employees, assembling car parts can often lead to costly mistakes.
Virtual reality allows employees to get more hands- on training in vehicle assembly which directly leads to more efficiency and significantly lower error rates.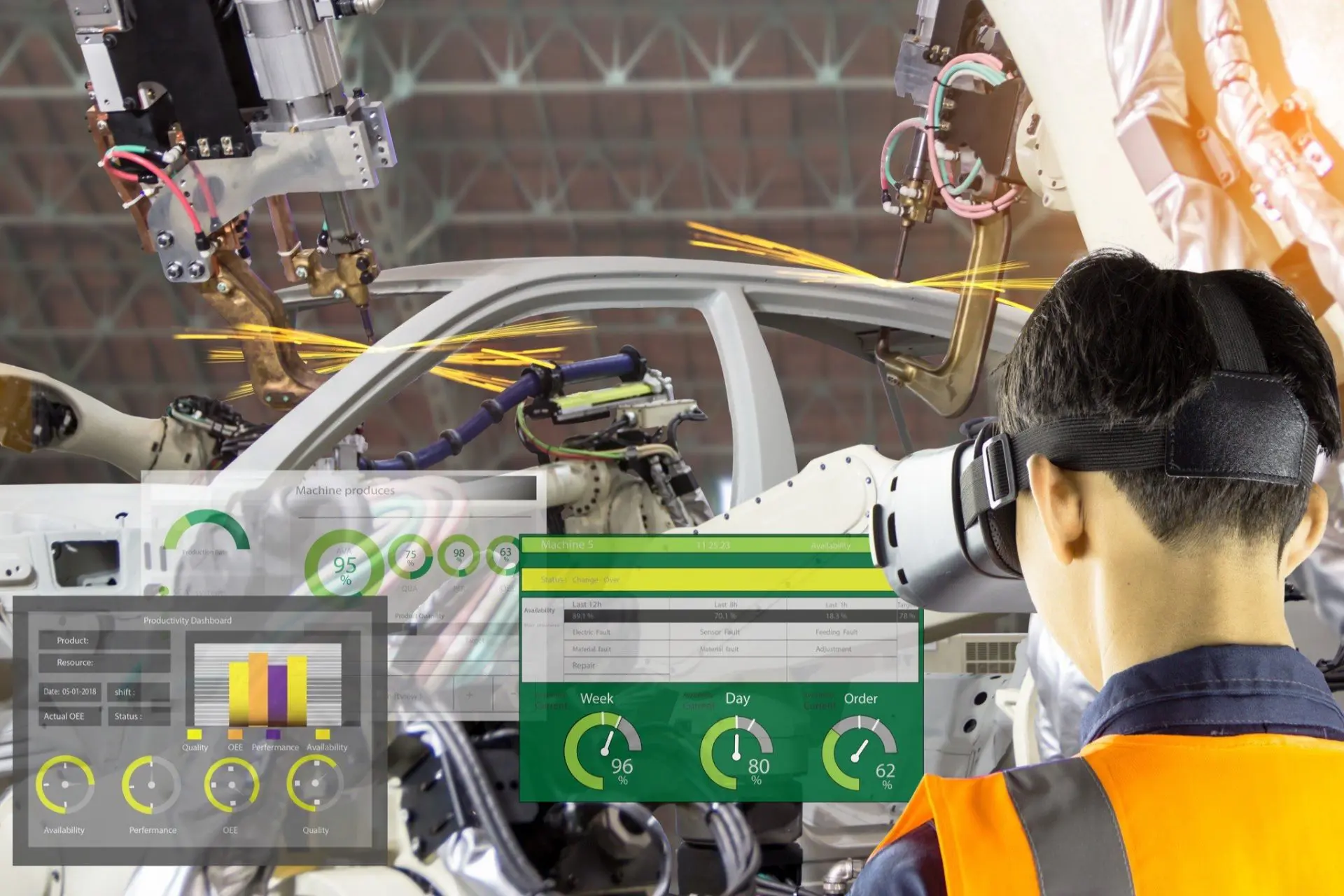 Why is the automobile industry interested in implementing VR solutions?
The automobile industry is a vast one with varied functions, requirements, and challenges. Even the smallest of mistakes can lead to costly repercussions and put human life in danger. Most automobile manufacturers take the usual approach to train their employees through classroom training techniques. But the theoretical training cannot always be successfully put into practice. Employees may find it hard to incorporate those concepts practically or they may feel overwhelmed, which can lead to more mistakes.
VR helps in training employees in a virtual three-dimensional space that replicates the real working environments. It allows automobile employees to practice and hone their skills in a safe manner without worrying about making mistakes. VR also helps OEMS in offering a more immersive customer experience and in turn improve sales.
Examples of Companies using VR in the automobile industry
Maruti Suzuki
Maruti Suzuki was the first company in India to set up a chain of simulation based driver training centers across the country. The driving simulators are used to train drivers on the basics of driving skills before they buy a vehicle. Along with safe driving skills the aim is to provide a 360 degree knowledge about the vehicle basic maintenance and emergency handling techniques." . There are more than 492 centres across 238 cities in India with almost 15 lakhs people trained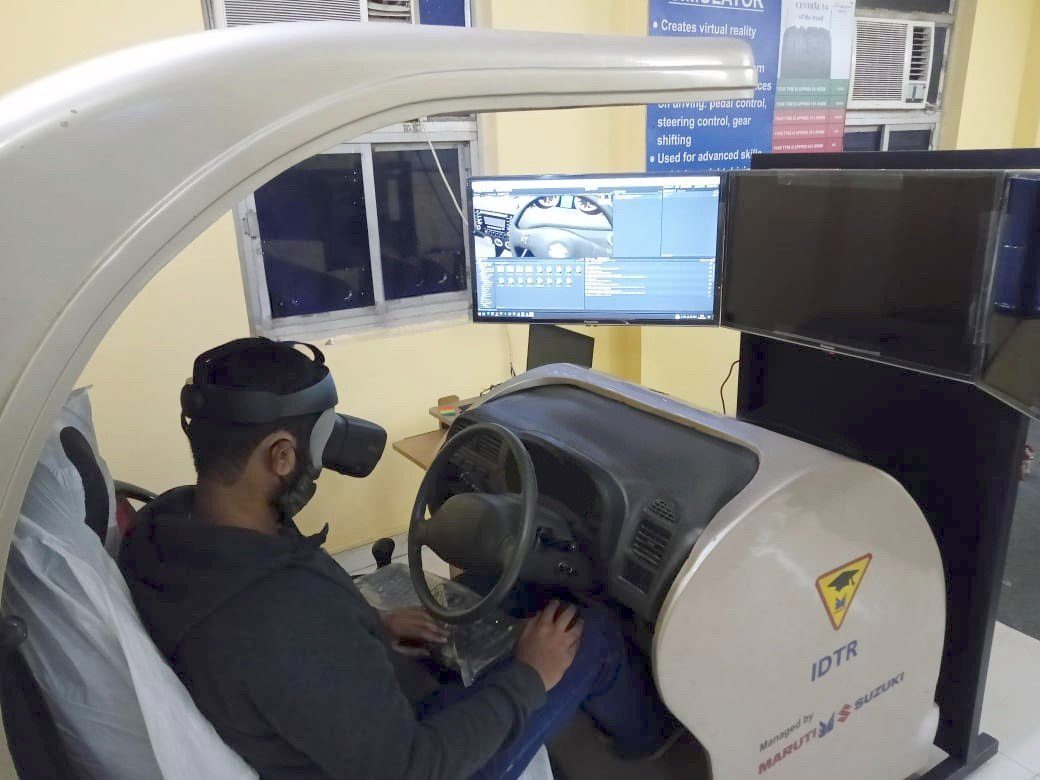 Ford
Ford has created a virtual laboratory that allows its engineers and designers to collaborate and work on car designs in real-time even when they are located in different countries.
The company has also created FIVE (Ford's Immersive Vehicle Environment) which uses motion capture markers and sensors in order to understand how the users and drivers interact with the vehicle. It has helped improve employee safety and decrease injuries by over 70 percent.
Volkswagen
Through HTC VIVE, Volkswagen also uses VR technology in order to help designers and engineers collaborate on car designs remotely. The German car company uses immersive VR technology to improve the training process of its employees by providing them with a virtual environment that replicates the real-world.
Toyota
Toyota has a VR car driving simulator called TeenDrive365 which leverages the Oculus Rift to help teens and new car drivers in learning to drive the car through virtual reality. It has realistic 3D animations, graphics, noises, and road traffic simulations which teach new drivers how to focus on the road without getting distracted.
Future of VR in automation
The most extraordinary thing about VR is that it allows people to experience the real world in a virtual and incredibly immersive way possible. VR is also being readily used to help young adults successfully ease into driving with the help of driving simulators. Instead of giving teens a car to drive on an actual road, they are first given hands-on experience through VR in order to educate them about the different road safety precautions that they should take.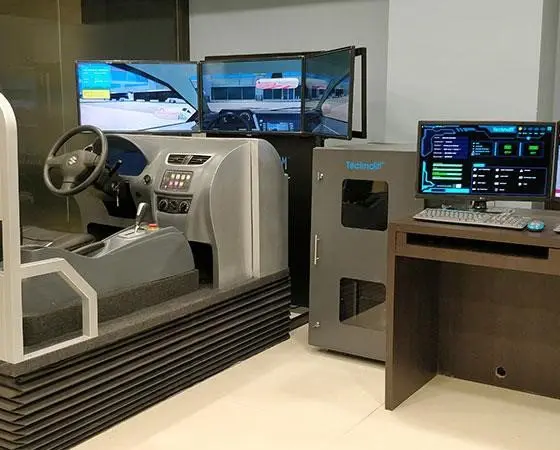 It's clear that the automotive industry can greatly benefit from virtual reality technology in several aspects — it just depends on how we implement it.
Tecknotrove Systems is one of Asia's leading VR simulation companies that offers customized virtual training solutions for the automobile industry and several other sectors including aviation and mining. The company has completed several projects with OEMs like Maruti Suzuki, Tata Motors, Eicher, Mahindra, Scania to name a few.