How Virtual Reality (VR) in Mining is Transforming the Industry
Almost a decade has passed since Virtual Reality was first used in the many industry include mininig. Although adoption has been slow, it is steadily picking up the pace and now VR is becoming an integral part of various industries especially Aviation, Automobile, Nuclear and Mining.
The dangers of mining operations are very well known . Inadequate training is often the root cause of many mining fatalities. Hands-on training in an actual mining environment provides only limited real-life opportunities. However, virtual reality-based training can expose workers to real-world working conditions without the associated risks. Hence there is a strong demand for Virtual Reality in the mining industry, especially for solutions that can help in training mining operators effectively to improve safety. Also, increase productivity and reduce costs.
Virtual Reality in Mining Industry:
Virtual Reality (VR) training in mining allows training the entire team of mining operators, workers, managers in order to make the entire mining process safe and more effective. Training in VR makes it possible to allow teams to practice their skills before they start working in real-world mining sites.
By putting on a VR headset, one experiences a virtual environment that is similar to a mining site. New trainees and recruits gain a better understanding of expectations and how to handle various situations at work. They can inspect every part of the site and even interact with the different virtual objects around them which directly leads to higher learning retention and better results. Experiential workers learn advanced skills and emergency situations.
Countries like Australia, China, Canada and the USA are using VR as a tool for recreating the mining environment for training and assessment purposes. Custom mines developed in virtual environments, which are actual replicas of mine sites are being used for accident reconstruction, emergency preparedness and safety training.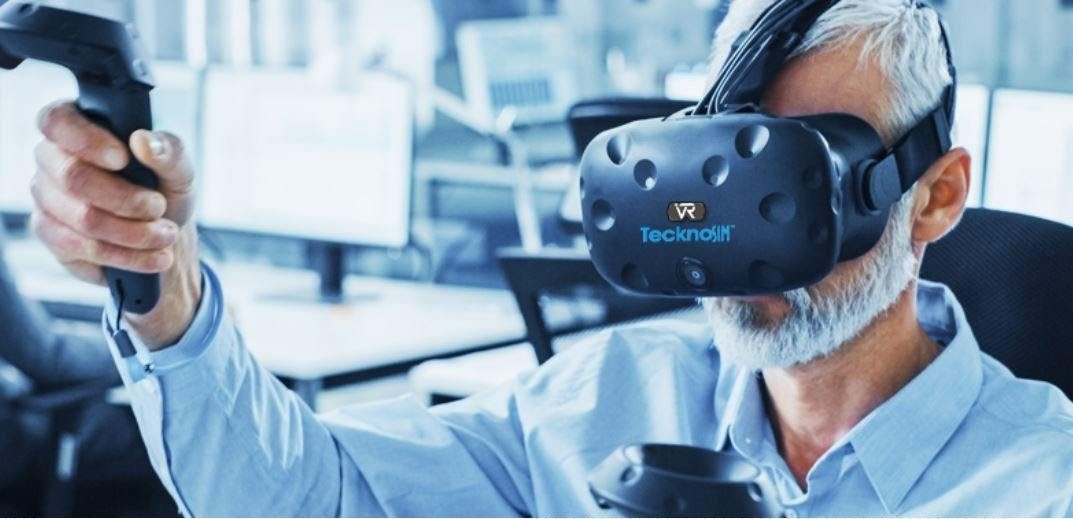 Blasting is one of the most important and yet risky processes in mining. Even the smallest mistake can lead to loss of time, money, and in worst cases, lives. With VR, you can simulate different blasting scenarios to identify the most effective ones by inspecting the cracks, fractures, and markings. This not only leads to safer mining practices but also helps in quicker onboarding of the employees.
Currently, VR is being used in numerous scenarios in the mining industry, including:
– Mine site familiarisation training
– Emergency preparedness training
– Working on Confined spaces training
– Training on equipment familiarisation & operations
The mining industry is also using VR for scenario based training . Three large-screen projection units create an underground coal mine at the UNSW School of Mining Engineering. Their program is scenario-based and requires trainees to answer various safety-related questions as they "move" through the mine and thereby the story. Trainers interact with the trainees to lead discussions and answer questions, and they can manipulate the progress of the training program.
Example of Virtual Simulator/Desktop by Tecknotrove: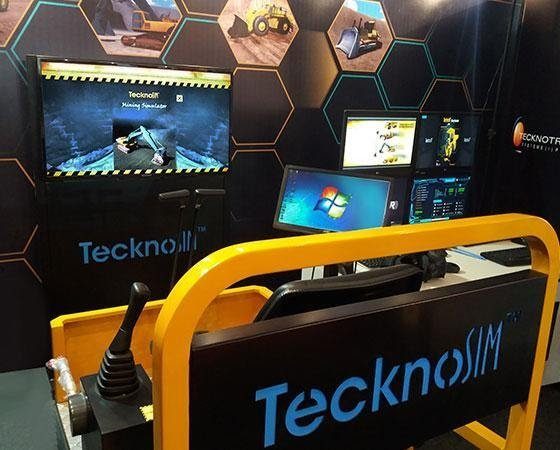 Importance of VR in the mining industry
Mining infrastructure, including process designs and plants, is often quite complex. Most mining sites are located in remote places making it difficult for engineers, designers, and project teams to review and access them. Since most remote mining site assessments work on a first in and first out (FIFO), it can make things even more difficult to coordinate access between the different onsite teams during planning and execution. VR in mining streamlines this process by connecting all the disjointed teams and making it easier for them to work together even when they are not all at the site at the same time.
Pros of VR training in mining
1- Tracking, integrating, and analyzing data
VR technology offers a controlled and clean environment with reliable connectivity and power infrastructure which makes eye tracking, motion tracking, and user tracking incredibly easy. On the other hand, collecting this type of data out in the field, especially in an underground mine would be nearly impossible due to all the permissibility requirements that need to be followed.
2- Customizable training scenarios
There are only so many training scenarios you can explain to employees in a classroom setting. However, VR training gives you complete control to customize different scenarios and environmental simulations. You can monitor user movements, trigger different events, and experiment with different situations.
3- Better engagement and immersion
VR training leads to enhanced employee participation as well as engagement. While classroom training can often come across as boring and uninteresting to many with no way to apply all the theoretical concepts in practice, VR training is highly immersive which gives employees more room to experiment, leads to higher learning retention, and better performance at work.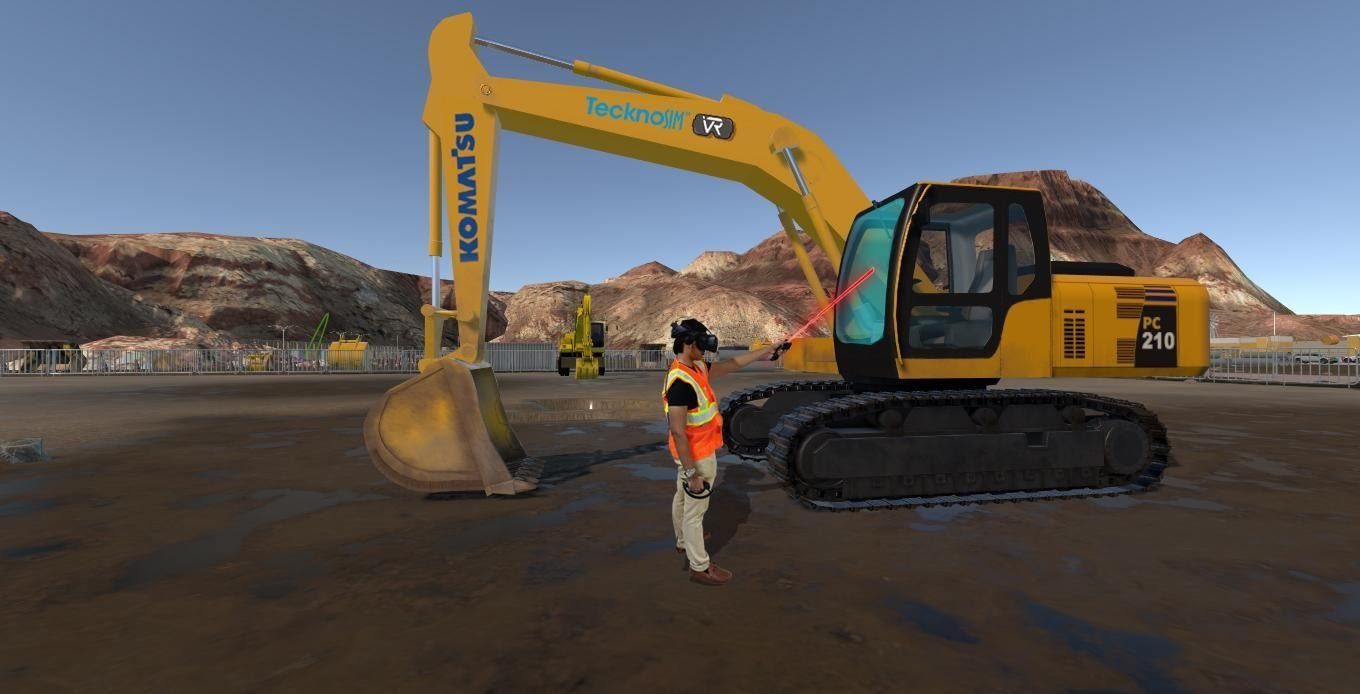 The future of the mining industry lies in VR
The potential of VR in mining is truly infinite. With even more advancements in VR technologies, it will not only help mining related companies in planning better strategies but also lead to a safer work environment for everyone involved.
As one of Asia's leading VR training & simulation companies, Tecknotrove has vast experience in developing cutting edge solutions for the mining industry for both surface mines and underground mines. Tecknotrove develops customized virtual training solutions for critical training applications for the mining industry. The company develops VR training solutions that can provide immersive learning experiences that directly enhance mining productivity and efficiency. In addition to Debswana Mines, Rio Tino, and Sesa Goa, they have worked with some of the largest mining companies in the world. They also work with some of the largest OEMS like Komatsu, Caterpillar, BEML, Volvo to name a few. CTA asking the reader to check out all the mining simulators