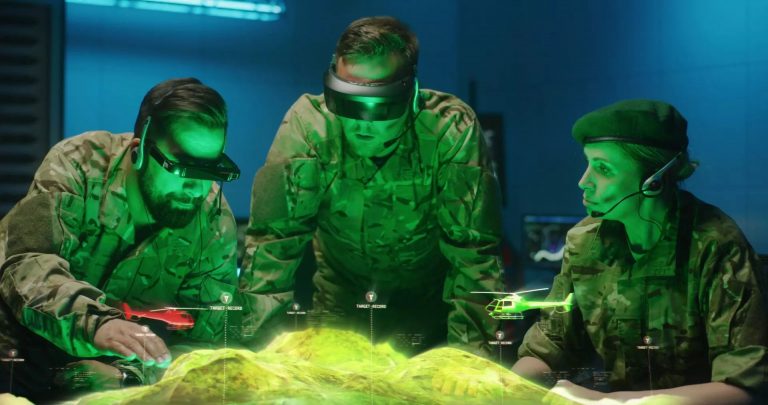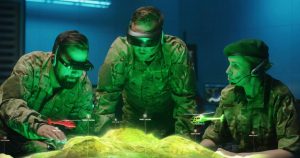 Imagine placing yourself in a realistic virtual environment designed by your team, in which  you can plan a warfare, learn techniques, practice skills or experiment safely without any costs involved. Tecknotrove's VSET (Visual Scenario Editing) tool for defense allows users to build unique terrains and custom scenarios that can be integrated with an existing TecknoSIM Simulator or  VR/AR head set. The tool allows you to design and simulate your own terrain included complicated road networks layered with static objects like buildings, vegetation, signboards and dynamic AI objects such as vehicles, pedestrians, soldier, airplanes, tanks that behave as programmed.
TecknoSIM VSET is a graphical user interface (GUI ) based Visual Scenario Editing tool for defense allows the user to design and develop scenarios on a simulator and place trainees in a realistic situations. VSET  tool is a simple drag and drop tool used to create sophisticated terrains for mission critical applications like preparing a team for a battle ground, training a convoy, testing vehicles or researching traffic behaviour. With VSET  you to build a unique terrain and design custom scenarios over it,  that can be integrated with a simulator for planning, training, testing or research purposes. 
These types of scenarios include an artificially intelligent vehicle or characters  that can interact and behave in the scenario as designed. Scenarios can be as simple as following a predefined road profile with route definitions or they can be complex terrain with large number vehicles, people, mountains, complex road networks. Multiple scenarios can be designed using artificially intelligent vehicles, equipment, ammunition, characters that can behave as you like.
The extensive inbuilt library of over 1000 models allows the user to generate dynamic terrains including off-roads, urban roads, hilly terrain, dessert terrains, highway terrains to name a few.  The VSET scenarios can be loaded and integrated with TecknoSIM simulators or VR/AR headsets.