Technology is driving change in almost every sector and the advent of digital tools have significantly transformed the business landscape across the world. Catching the digital wave, the government of India launched the Digital India programme in the year 2015 with an ambitious vision to transform the country into a digitally empowered society. The Digital India programme aims to equip individuals with the knowledge of technology enhanced tools for skill development. As the world moves towards digitization at a faster pace, it is imperative that the country capitalizes on this digital wave through digital learning – one of the important prerequisites for skill development.
Hon Prime Minister of India Shri Narendra Modi, while launching the Digital India initiative, said, "I dream of a digital India where 1.3 billion connected Indians drive innovation, government services are easily and efficiently available on mobile devices, quality education reaches the most inaccessible corners driven by digital learning and the world looks to India for the next big idea."
This article discusses everything pertaining to the Digital India initiative of the Government of India and the importance of digital learning for skill development in today's context.
What is Digital India Vision?
The Digital India programme has its focus on three goals:
Providing digital infrastructure as a core utility to every citizen.
Providing governance and services on demand.
Digital empowerment of citizens.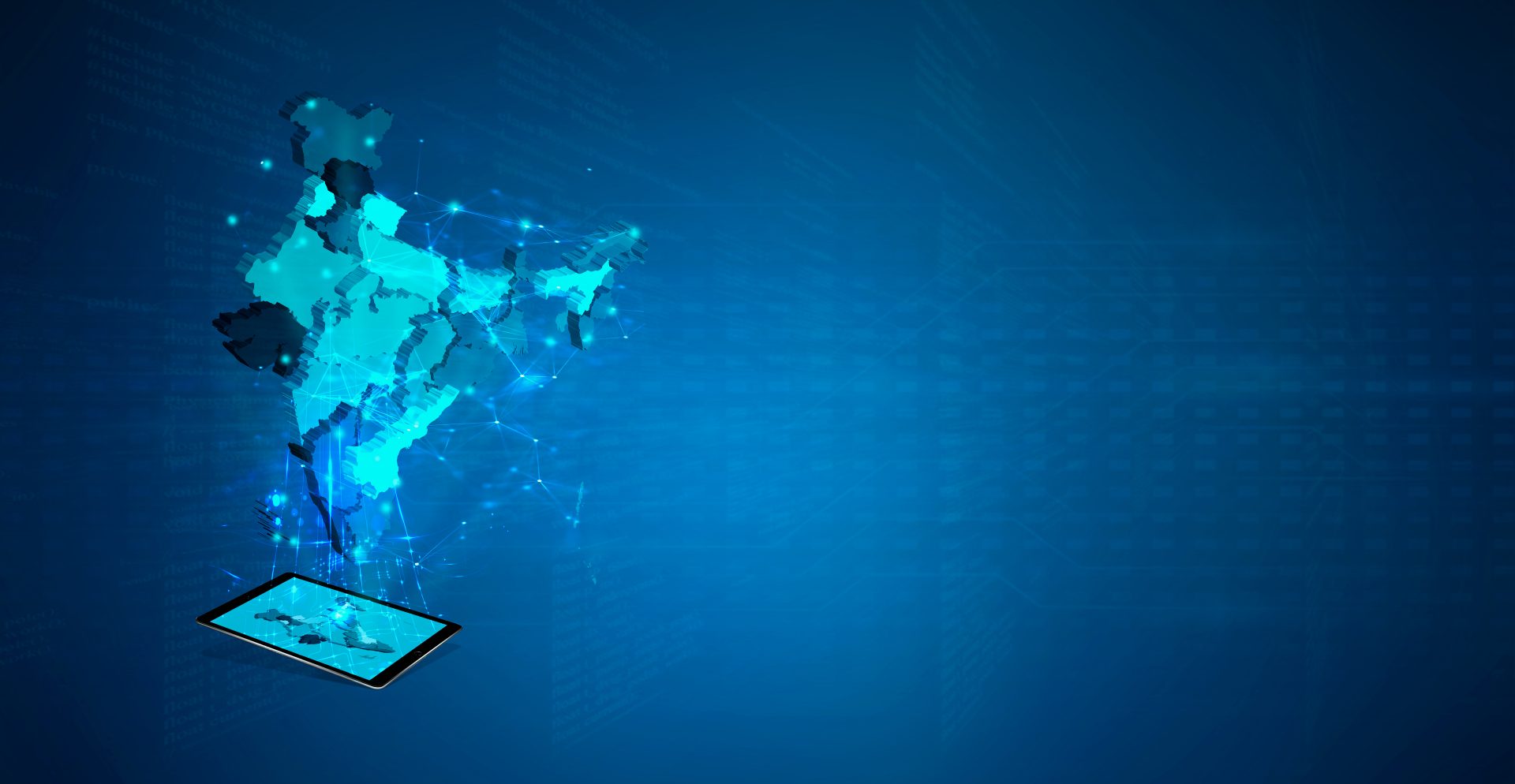 Providing digital infrastructure includes deploying ICT infrastructure and high speed internet in an affordable manner. Enabling governance and services on demand means leveraging cloud, mobility and GIS to facilitate single window service delivery. Digital empowerment of citizens include digital literacy through collaborative digital platforms and participative governance.
Objectives
The Digital India programme revolves around the 'Power to Empower' philosophy. The objectives of this programme are as follows:
Ensure high speed internet in all Gram Panchayats
Provide easy access to common service centres (CSC) in all the localities
Combine ideas and thoughts into a single, comprehensive vision
Restructuring existing schemes to implement them in a synchronized manner.
Nine pillars of Digital India
Digital India's motto is to promote inclusive growth across key areas including electronic services, products, manufacturing, and job opportunities. The nine pillars of the programme that facilitate growth in the above mentioned areas are as listed below:
Broadband highways
Universal access to mobile connectivity
Public internet access programme
E-governance
E-kranti
Information for all
Electronic manufacturing
IT for jobs
Early harvest programme
Impact of Digital India program
The Digital India initiative was pivotal in driving a positive change across sectors. The developments and accomplishments since the introduction of Digital India mission scheme are as follows: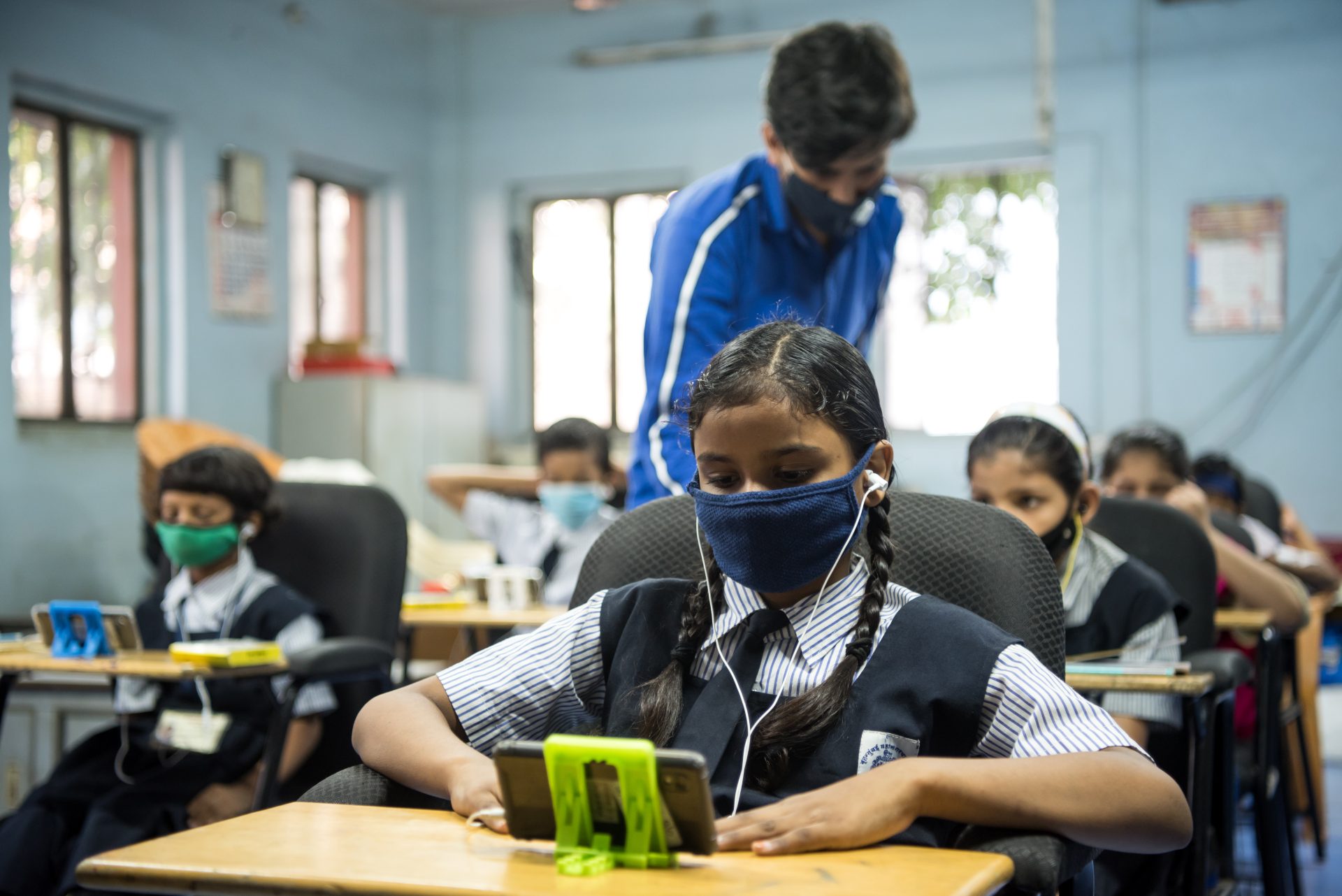 12000 post offices in rural areas were successfully linked following the introduction of this scheme
The number of electronic transactions related to e-governance increased.
The Bharat Net Programme enabled the establishment of an optical fiber network of Rs 2,74,246 in 1.15 lakh Gram Panchayats.
The Indian government's national e-governance project provides access to information and communication technology through a common service center which creates multimedia content on e-governance, health, education, entertainment, telemedicine, and other government and private services.
Digital villages were established with facilities such as solar lighting, LED assembly unit, sanitary napkin production units and WiFi choupal.
The urban internet penetration touched 64% with the internet being the most relied upon tool for delivery of services.
Daily active internet users increased from 10-15 million to 300 million.
Challenges of Digital India initiative
The Digital India mission is not without its limitations and challenges. Here are a few challenges that need to be immediately addressed:
Internet speed and speed of WiFi hotspots are slow in comparison to developed nations.
Small and medium industries are having a tough time adapting to technology.
Entry-level smartphones aren't capable of supporting the internet.
There is a serious lack of skilled manpower in the digital technology domain.
Dearth of cybersecurity experts to keep a check on cybercrimes.
Low digital literacy
This was an overview of the Digital Indian programme by the GoI. Let's now understand the role of digital learning in the Digital India program, the main focus of this article in the ensuing sections.
What is digital learning?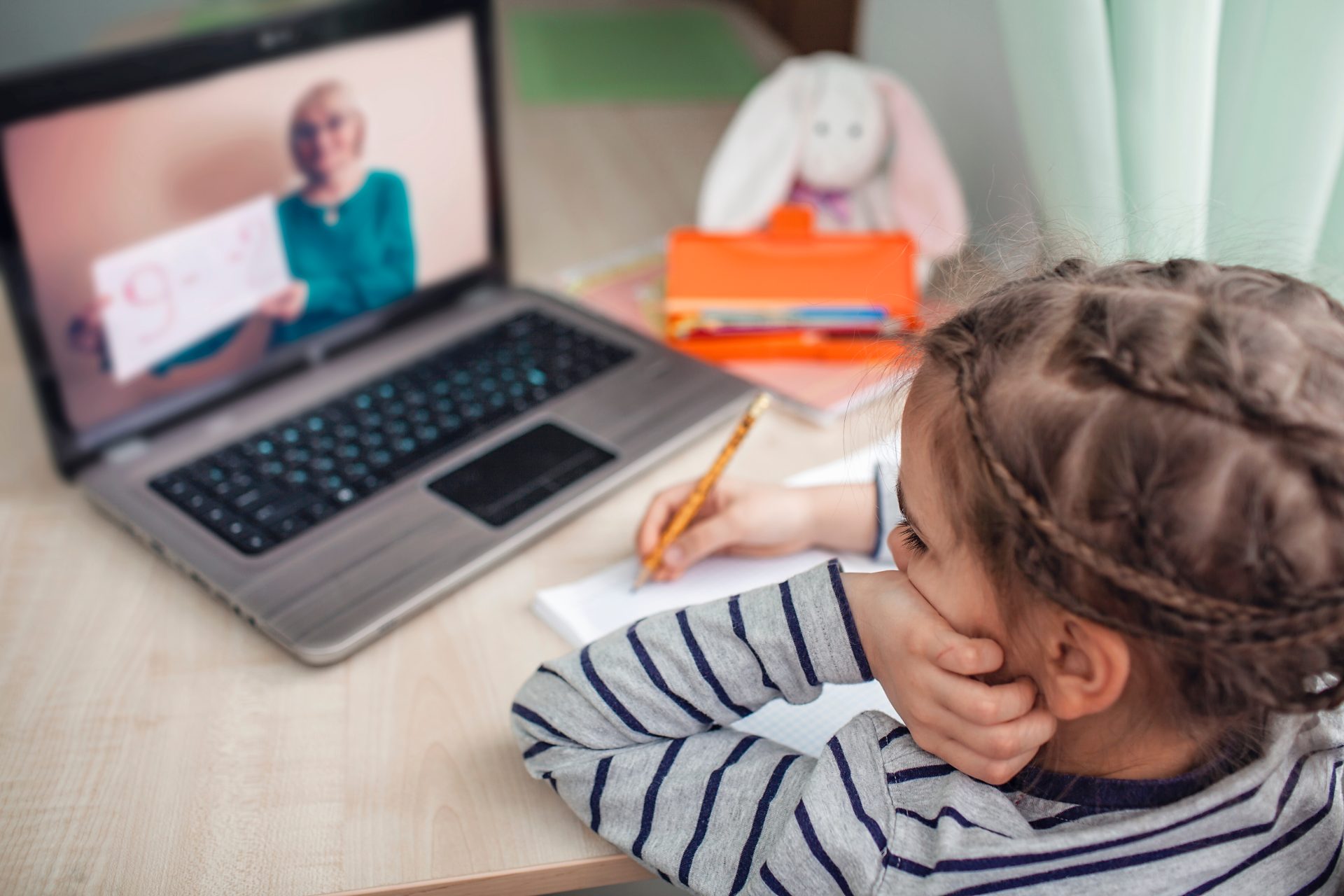 Digital learning, in simple words, is the use of digital tools to facilitate learning. These tools could be of help in a classroom environment or for online learning or blended learning. Digital learning is not to be viewed as mere digitisation of content. Digital learning is much more than that. It encompasses information communication technologies to support the learner's interaction with the digital materials to help achieve specific outcomes.
What is the difference between e-learning and digital learning?
E-learning simply means learning with the internet whereas digital learning refers to the use of digital age technologies such as computers, mobile devices, internet to enhance the learning process. Digital learning is a broader term that includes a wide range of solutions to complete the learning process. E-learning is just one aspect of digital learning whereas digital learning is an umbrella term.
Teaching methods in digital learning
There are 7 important teaching methods a learner can rely on for a smooth learning process. Here are a few important teaching methods in digital learning mentioned below: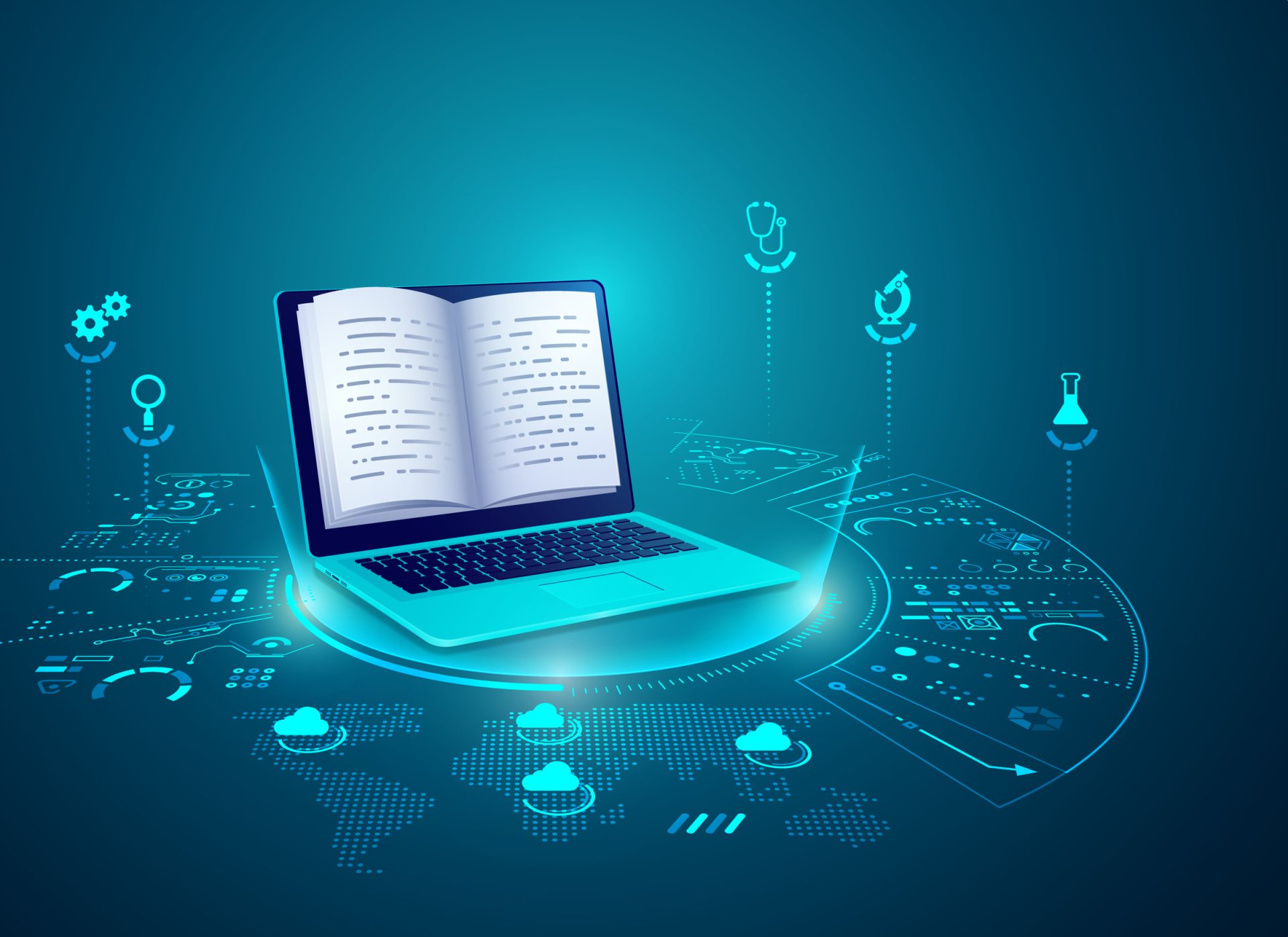 1. Virtual classroom
This is a teaching method where trainers and learners gather on the same virtual platform. It could be virtual classes conducted through a video conference. This teaching method essentially emphasizes knowledge sharing through a virtual classroom model where learners and trainers are present in real time.
2. Gamified learning
This is another digital learning method gaining immense popularity these days. Learning enabled through games or simulations facilitate better knowledge retention as it hooks attention and keeps the learners interested though fun elements.
3. Massive Open Online course
Learners can download documents or learn through quizzes and videos on a dedicated platform  in this method. These are free online courses available for anyone to enrol on the web. This method has become quite popular these days owing to its flexibility and affordability.
4. SPOC (Small Private Online Course)
Unlike the MOOC, it is designed for a smaller group of learners and encourages interactive learning. Learners relying on this method stand to benefit from assessment by real people. SPOC adds a personal touch to the courses as learners can interact with their trainers.
5. Mobile learning
Mobile learning refers to learning through mobile devices such as smartphones or tablets. Mobile learning is increasingly preferred due to the easy availability of smartphones and cheap internet connectivity.
6. Social learning
Also called collaborative learning, this method is based on knowledge sharing within a group. This is more of an informal learning method and complements hybrid or face-to-face training.
7. Adaptive learning
Customising the courses to suit the needs of each learner is what adaptive learning is all about. More about adaptive learning is discussed later.
Digital learning tools
The different teaching methods mentioned above may have given you a rough idea of the types of digital learning as the learning technique is more or less determined by the teaching method. Now let's dive deeper into the 12 important types to have a firm understanding of the concept of digital learning.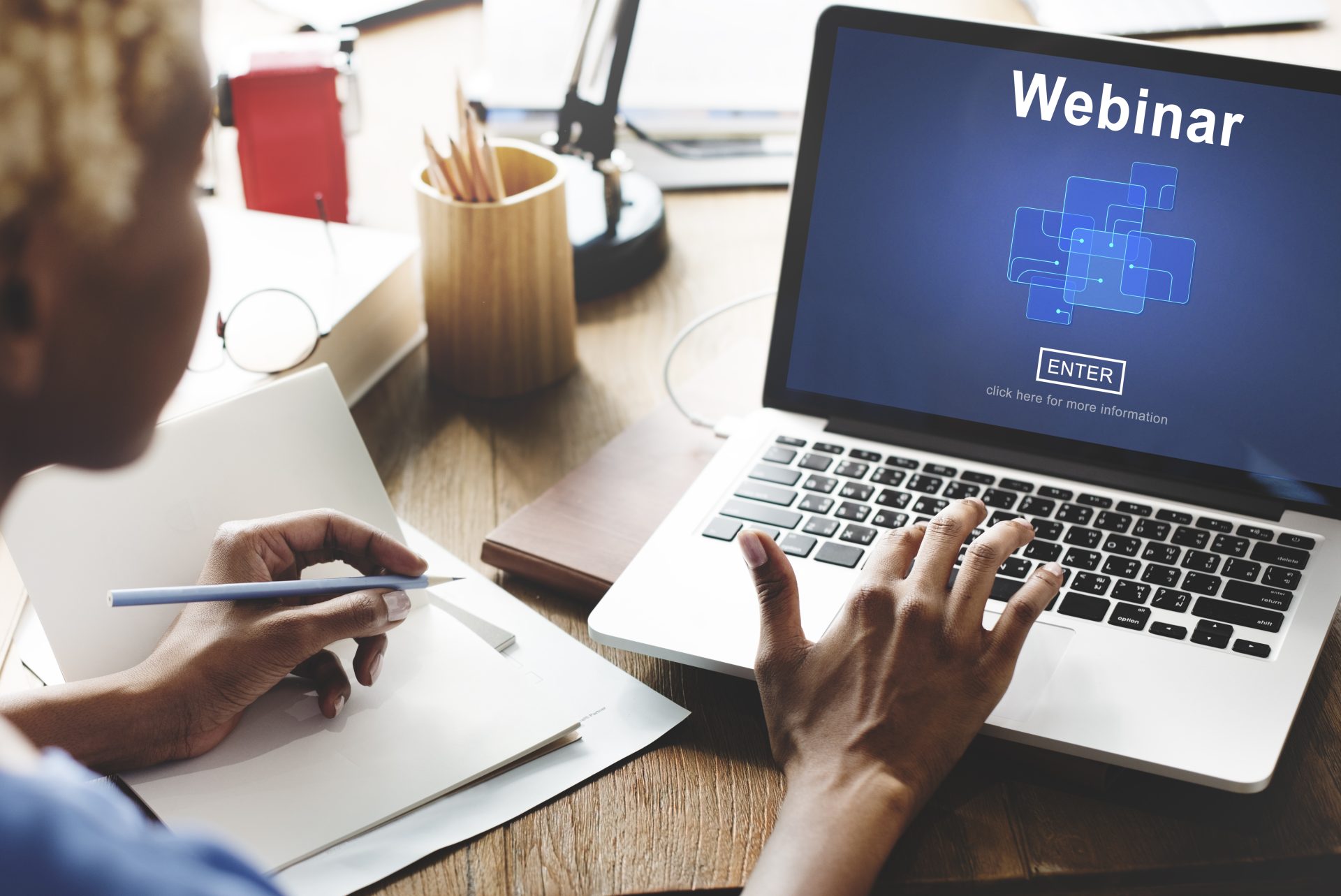 1. Classroom learning
Digital learning can be implemented in a classroom environment too with the help of virtual reality, cloud computing and social networking. Trainers can use these digital tools to increase engagement within the classroom and improve retention rates. Traditional learning and digital learning can always be combined for better outcomes.
2. E-textbooks
E-textbooks are online versions of traditional textbooks. E-textbooks are much more cost-efficient and easy to access compared to their traditional versions. Learners can access e-textbooks online rather than paying high prices.
3. Instructor led-learning
It is a sort of learning that happens in a training enriched environment, mainly in a classroom, an office, or a conference room. This can include one or more instructors where they will teach various skills to another person or a group via presentations, lectures, discussions, and demonstrations.
4. Badging and gamification
Just like in games, learners are awarded points, scores, coins or badges when they cross levels. Digital badges are awarded upon completion of each lesson to challenge and motivate learners and to turn the process of learning into something fun and interesting.
5. Augmented Reality
Interactive experience is the main highlight of Augmented Reality digital learning. AR attempts to create a real world experience for learners in the digital realm by engaging their visual and auditory senses. AR enables teaching with the help of 3D objects, helping learners achieve a deeper understanding of the concepts.
6. Virtual reality
Learning environments powered by virtual reality give learners an opportunity to interact with the learning environment. Learners are given virtual learning glasses or head mounted displays to have experiences similar to the real world. VR learning is useful in cases where training in a real environment isn't always feasible. The main difference between AR and VR learning is that AR can be accessed through a smartphone whereas VR needs a headset device to complete training.
7. Simulation
Simulation learning refers to the use of software and tools to enrich the learning experience. A simulated environment imitates real world activities in a safe environment and is now extensively utilized in corporate training for skill development.
8. Blended learning
Blended learning gives learners the best of both worlds. It uses online and offline technologies in tandem. Learners meet in a physical classroom while also learning through online interactive sessions. They get an opportunity to benefit from both online and classroom settings without having to simply hear or watch educational content in a passive mode.
9. E-learning
E-learning usually refers to pre-recorded lessons delivered through the internet. MOOC is an excellent example of e-learning where students can access online learning material anytime, anywhere. E-learning covers all the publicly available courses that learners can access over the internet.
10. Open Educational Resources
Open Educational Resources (OERs) refer to educational materials openly licensed for public use. OERs is a form of e-learning as it permits learners to use the material for educational purposes. It gives learners the right to retain, reuse, revise, remix and redistribute the material.
11. Adaptive learning
Adaptive learning is all about gauging the learner's performance and grasping abilities. Adaptive learning uses AI to assess the learner's feedback and delivers content after taking the strengths and weaknesses into account. Adaptive learning adapts the content to the learners' retention rate and keeps them engaged till the completion of the course.
Why is digital learning more effective than traditional learning?
While traditional learning has its own benefits, there is an increased inclination towards digital learning especially in this pandemic era. With processes and workflows going remote, the shift towards digital learning is understandable. Despite everything getting back to normal, digital learning hasn't lost its importance and is here to stay. It isn't just something only useful for students. Employees and workplaces have resorted to digital learning to upskill and enhance the learning journey. Let's understand a few important benefits of digital learning over traditional learning to gain better clarity.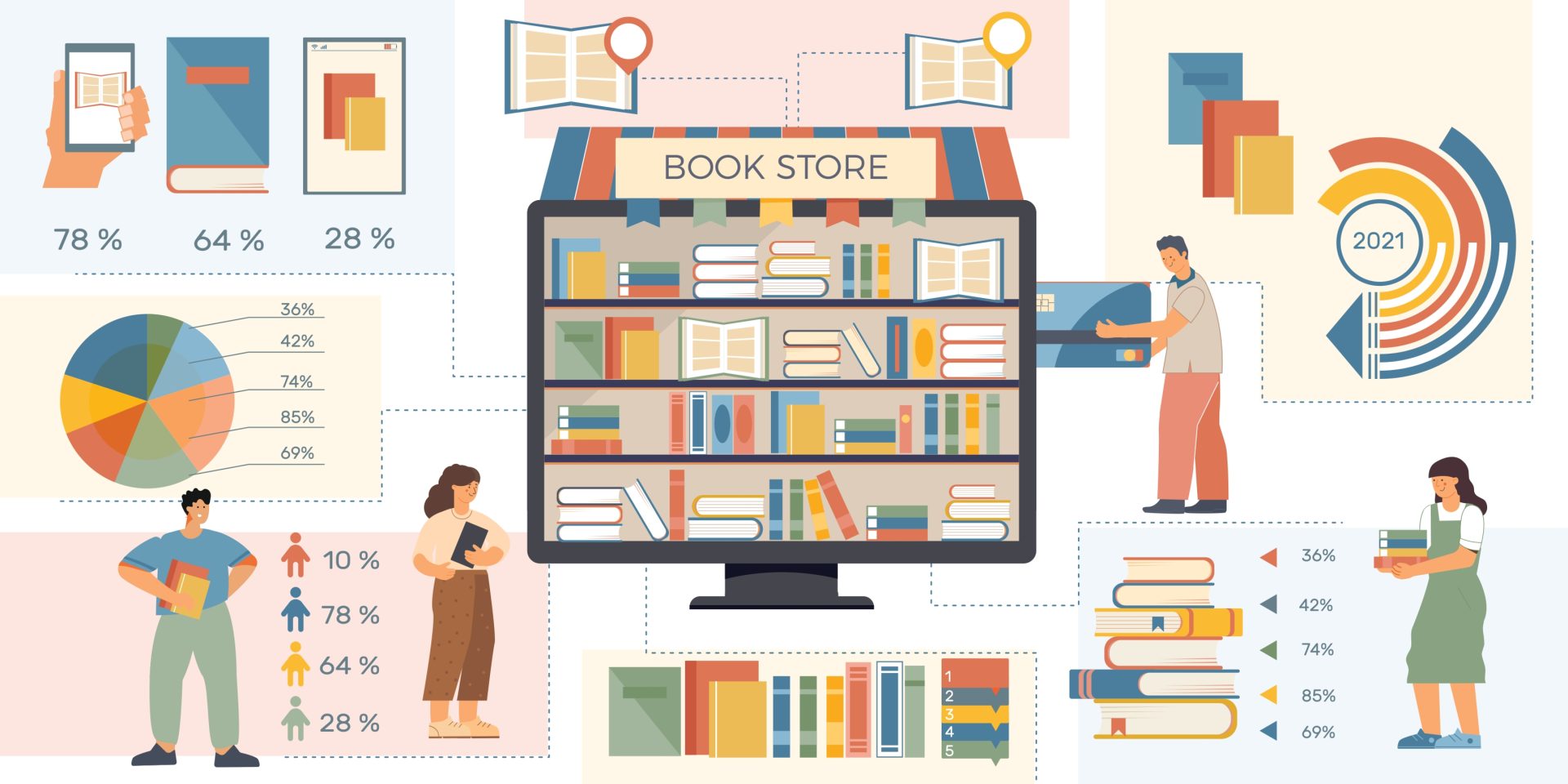 1. Flexibility
Flexibility is one of the key benefits of digital learning. With the pandemic resulting in lockdowns and curbs on public gatherings, digital learning assumed greater importance owing to its flexibility. People can access learning materials from their home without having to venture out. While traditional learning demands physical presence, digital learning facilitates on-demand access anytime and anywhere. Digital learning enables self-paced learning whereas traditional learning is quite rigid with a forced schedule.
2. Multimodal delivery
We already discussed the different types of digital learning techniques above. Learners can choose any of the digital learning methods such as e-learning, gamified learning, blended learning, virtual reality or open educational resources depending on their needs. Prerecorded online videos or live interactive sessions – digital learning offers a plethora of choices. There are limited options for content delivery in traditional learning methods as opposed to digital learning. Plus, learners have the freedom to choose any device such as a laptop, smartphone or tablet most of the time which isn't the case in traditional learning.
3. Comparatively low costs
Traditional training often proves more expensive than digital learning. Traveling expenses and the cost of renting or buying a space to conduct classes proves expensive in the long run. While certain digital learning tools such as VR or simulation may seem slightly expensive at the start, it is a lot more cost-efficient in the long run as learners retain knowledge much better than traditional learning methods.
4. Far more interactive and memorable
Traditional learning is often characterized by one-sided lectures where learners are not deeply engaged with the learning material. Digital learning on the other hand provides better context, more engagement and a greater sense of perspective. Learners feel connected to a deeper extent which increases retention rates and paves way for an enriching experience.
What is the role of digital learning in skill development?
Upskilling is the only way to keep pace with the future and digital learning has unarguably opened doors for limitless opportunities. Gaining specialized skills has become imperative to add greater productivity at the workplace. Constant upskilling is a must today and enterprises are resorting to digital learning to make employees more up to date with futuristic technologies. Here are a few ways in which digital learning assists in skill development:
1. Collaborative learning
Digital learning provides a platform for seamless collaboration. Peers connect with each other through group assignments and online discussions, inculcating critical skills such as collaboration and teamwork among the learners which is an absolute must in today's constantly evolving work cultures.
2. Dynamic career graph
Digital learning enables employees to acquire more skills irrespective of their geographies. Skills that seem not so important today may assume more importance going forward. Digital learning helps employees have a dynamic career graph by helping them constantly learn new skills in response to the changing times with much-needed flexibility.
3. Develops critical thinking skills
Digital learning develops critical thinking skills, crucial for career advancement. With vast amounts of information available at fingertips, learners develop the ability to think through a situation and efficiently apply their problem solving skills. Digital learning prepares learners for real life situations, making them better candidates for desired job roles.
4. CTE and STEM
Career technical education (CTA) and STEM (Science, technology, engineering and mathematics) are key components of the digital learning process. Digital learning trains learners to explore new areas and seek solutions rather than passively learning facts and stats. Hands-on learning has never been more important and students can be better prepared for future careers with technology enhanced learning.
5. Facilitates adaptability
Digital learning equips learners with the necessary skills to adapt and change quickly. New technologies emerge constantly and digital learning is the key to embrace changes without compromising on productivity or efficiency. The future is going to witness new technological developments for sure and only digital learning can help employees/students to be in pace with the changing market conditions. Plus, digital learning effectively inculcates the habit of lifelong learning.
How is Tecknotrove helping organizations build a workforce with future-ready skills?
Tecknotrove is a frontrunner in providing simulation solutions for companies across industries. It has played a pivotal role in helping organizations bridge the skill gap through tech-enabled training solutions. The following case studies highlight how different companies successfully adopted training solutions offered by Tecknotrove to achieve desired outcomes.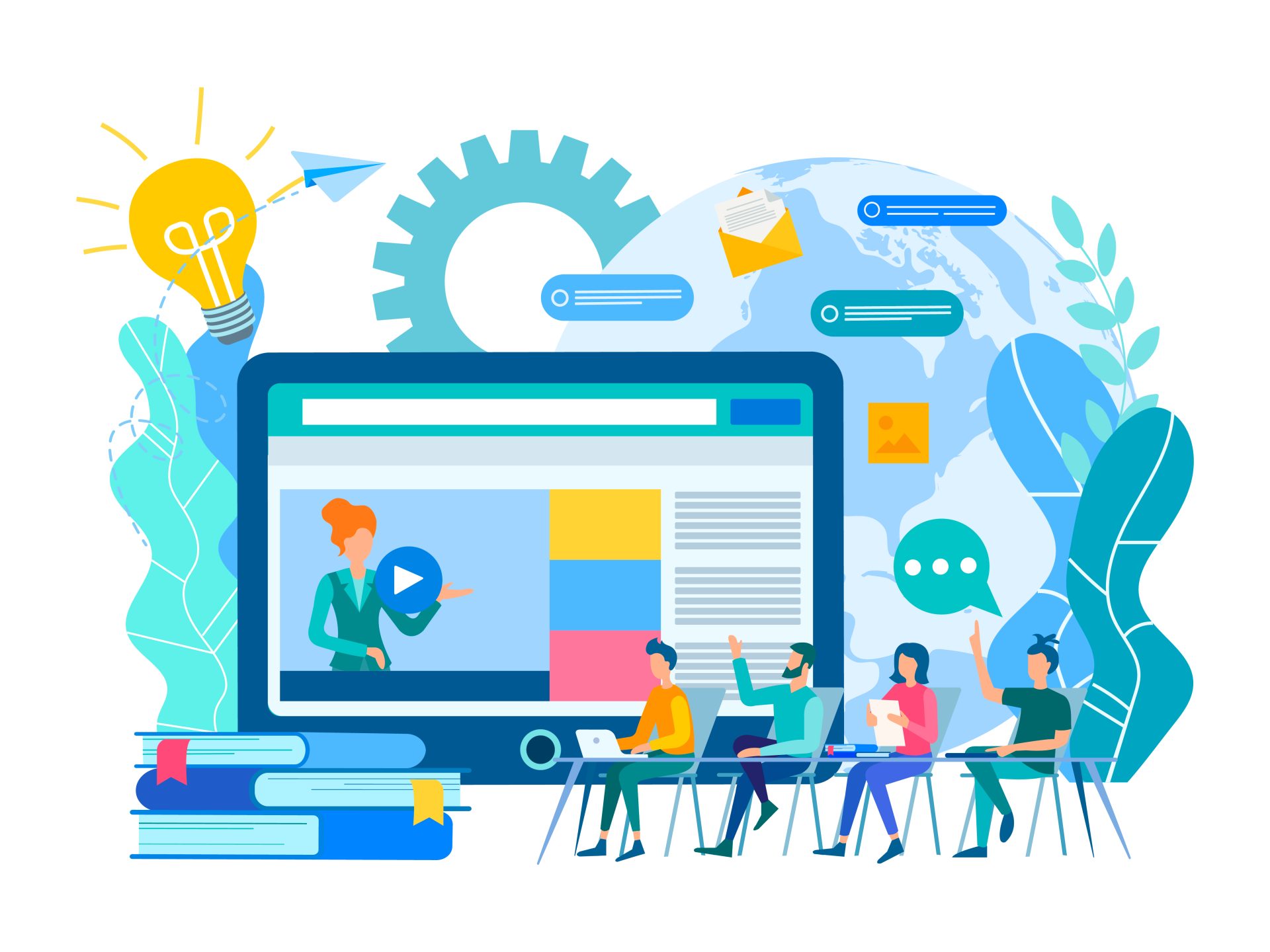 1. Total Energies – Center of Excellence for Driver Safety
Total Energies India, a reputable oil and gas company sought Tecknotrove's assistance to train drivers in Hazchem transportation. Tecknotrove addressed the pain points by developing a customized driving simulator that replicated the control dynamics of the tanker truck. Total Energies set up a Centre of Excellence (CoE) at Bhiwandi, Maharashtra, spread across 3400 sq. ft with facilities for theoretical and practical simulator training. The simulators were designed to equip drivers of heavy vehicles with key skills required for safe driving on difficult terrains.
Following the simulator training, drivers acquired defensive driving skills, dramatically increasing safety and productivity at the organization. Approximately 1800 drivers were successfully trained in the first year.
2. Linde – Training on safe transportation of Hazchem
The pandemic saw an acute shortage of skilled drivers to transport oxygen across the country. Linde, a global industrial gases and engineering company, stepped in to bridge the gap by partnering with Tecknotrove. Tecknotrove developed simulator solutions to train hazchem drivers on safe transportation of liquid medical oxygen. The simulators could give drivers a realistic experience of load and no load conditions coupled with bad weather, terrain and traffic conditions. Pedestrians, rash driving by other drivers, sudden road crossing by animals and several such situations were recreated in the simulated environment to train the drivers.
This immensely helped drivers while driving on actual roads as they could anticipate dangerous situations and demonstrated safe driving behavior while transporting hazchem.
3. SIA Engineering Company – Aircraft Inspection Training
SIA Engineering Company Limited, a Singapore based company sought professional help from Tecknotrove to create a pool of skilled manpower for aircraft inspection through remote training. The two key areas of focus were efficiency and safety. Tecknotrove developed a VR training and assessment program for aircraft inspection pre-departure and post arrival. Aircraft models and airports were replicated to cover all inspection points and train workforce on engine damage, wear and tear of tires, hydraulic leak and other damages to aircraft body. Modules were designed for training under day and night operations.
Through this program, Tecknotrove could successfully help the company reduce live and on the job training time and costs. The VR training solutions improved the emergency response time and reduced the incidence rate while improving safety during operations.
4. JSW – Drive Safe Arrive Safe – Seat Belt Safety Campaign
JSW Group, with a formidable presence across steel, energy, infrastructure, paints, cement, venture capital sectors wanted to build an impactful campaign to stress the importance of seatbelts for employees. Tecknotrove was roped in to fulfill the company's requirements. After a detailed study of the requirements, Tecknotrove built a storyline that every JSW employee could relate to. The characters and scenes were constructed such that it leaves a lasting impression. A soundtrack suitable for the campaign's message was also developed and the final video was released. The video opened their eyes to the importance of seatbelts in a highly engaging way.
Conclusion
Digital learning skill development is vital to not become obsolete in this tech-dominated world. Experienced professionals need to upgrade their legacy skills whereas newbies need to upskill and train themselves on next-generation technologies. The global business landscape is undergoing some major transformations, as a by-product of the pandemic and subsequent rise in remote and hybrid work culture, and digital learning is of paramount importance to nurture one's abilities and skills.
From personalization to cost-effectiveness, digital learning comes with a host of benefits highly relevant in today's world. It is a huge blessing for today's mobile generation as it eliminates the need to be tied to a physical classroom and facilitates affordable learning through smartphones irrespective of geographical locations. Simulations, virtual reality and augmented reality are now gaining prominence in various disciplines across sectors, paving the way for a digitally advanced economy.
Tecknotrove, with its ambitious vision to provide technologically advanced and safe training solutions has emerged as one of the pioneers in simulator solutions. With specialization in developing customized simulator solutions for companies across industries, it addresses real world training challenges through continuous research and innovation. Contact the team today to avail simulator solutions for critical training applications.