Traditionally, drivers across the globe are required to attend theory and practical tests to obtain a valid driving license. Driving tests help determine whether an individual is capable enough to maneuver a vehicle safely and follow the traffic laws of the country.
While the objective of driver training and testing is noble, and the need definitely undeniable, the methods used to train them have become outdated. The traditional methods of training and testing drivers have several shortcomings. It does not prepare the drivers for real situations and the drivers abilities to respond to unexpected rare events are never evaluated during the tests. So how do we solve this problem?
The most practical and effective solution to ace this challenge is to train and test drivers in a simulated driving environment. Driving simulators have capabilities to conduct thorough tests of a driver's skills and their ability to drive a vehicle without causing accidents, collisions or injuries.
This article will walk you through the key technology utilized in a driving simulator, the benefits and applications of simulators, and how simulations can shape driver training in the future.
An overview of traditional driving tests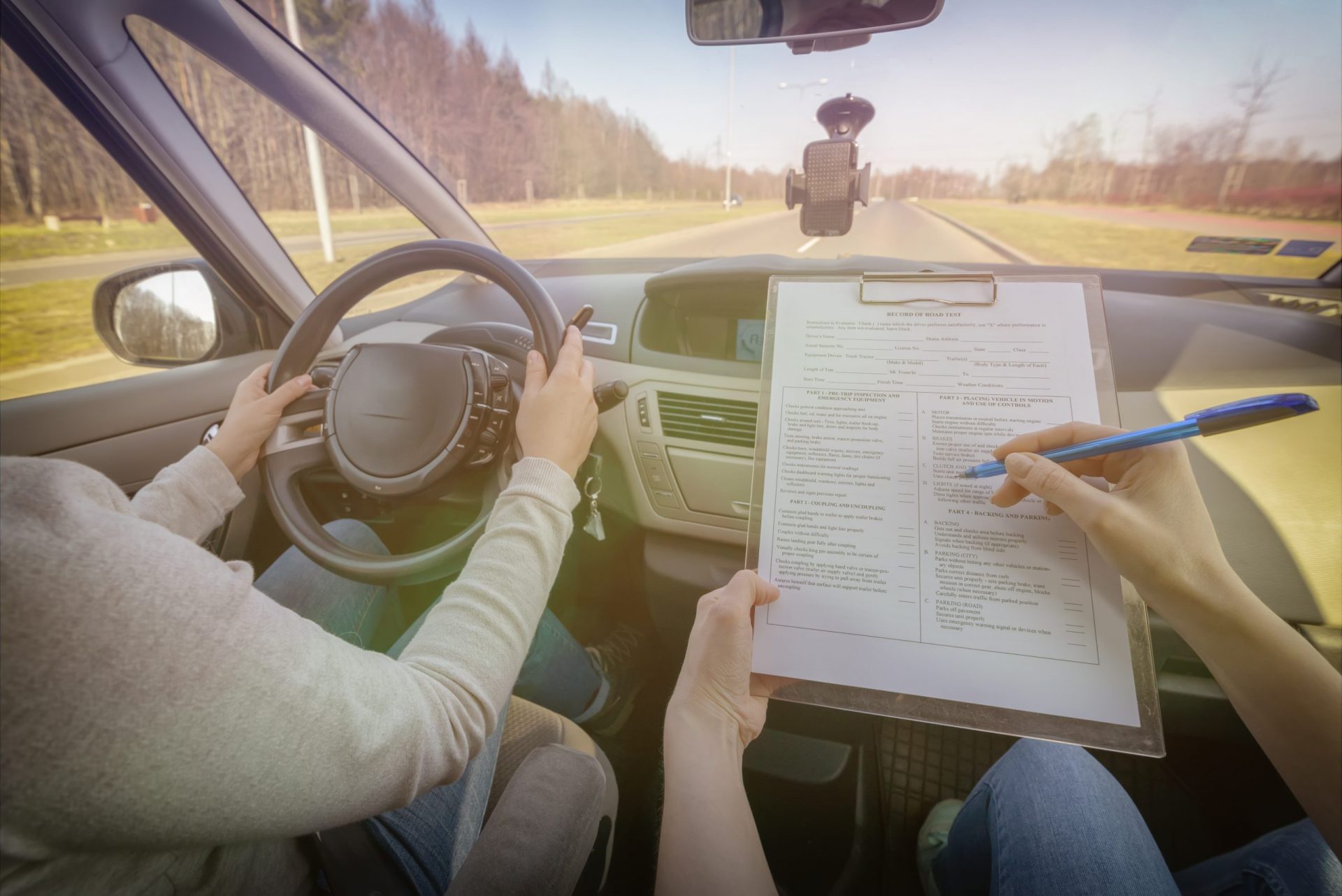 Traditional driving tests in all countries typically consist of a theory test and a yard test. The theory test is conducted to test the drivers' knowledge of traffic rules and regulations in their respective countries. It can be a written or oral test depending on the driving exam models followed by different countries. The theory test is more or less the same for all the license applicants for the purpose of fair assessment.
For road tests, drivers are required to drive either in a complex traffic environment or a controlled environment set up for testing purposes. It again varies from country to country. Entering and leaving intersections, driving through a set of cones, emergency stops, parallel parking, gear shifts and lane changes among others are part of the road test.
Are traditional driving tests results reliable enough?
Though passing a traditional driving test makes a driver eligible for license, it doesn't really mean that a driver has impeccable driving skills. If that was the case, road traffic accidents would not be so rampant. Around 1.3 million people die each year as a result of road traffic crashes. Some countries have rigorous driving exams whereas some are notorious for issuing licenses without even conducting a proper test.
Traditional driving tests simply assess the driver's ability to control the vehicle, it doesn't take other factors into account such as the driver's ability to safely respond to a host of difficult situations and distracted driving situations in difficult weather conditions , or driving on gradients.
The driving test results are also subject to the differences in opinion of the examiners. While some examiners may be lenient in grading drivers, others may turn out to be strict. Human intervention in scoring pattern is thus a huge concern.
How can driving simulators help ?
The increased emphasis on road safety has led countries across the globe to explore the possibilities of using simulators in driver training and testing. Driving Simulators have proven to be an effective solution to address the existing concerns in the driver testing system. Introducing driving simulators for testing drivers ensures a fair assessment process. The inbuilt evaluation system in the simulator ensures that the testing process is standardized and unbiased giving a fair view of the driver performance.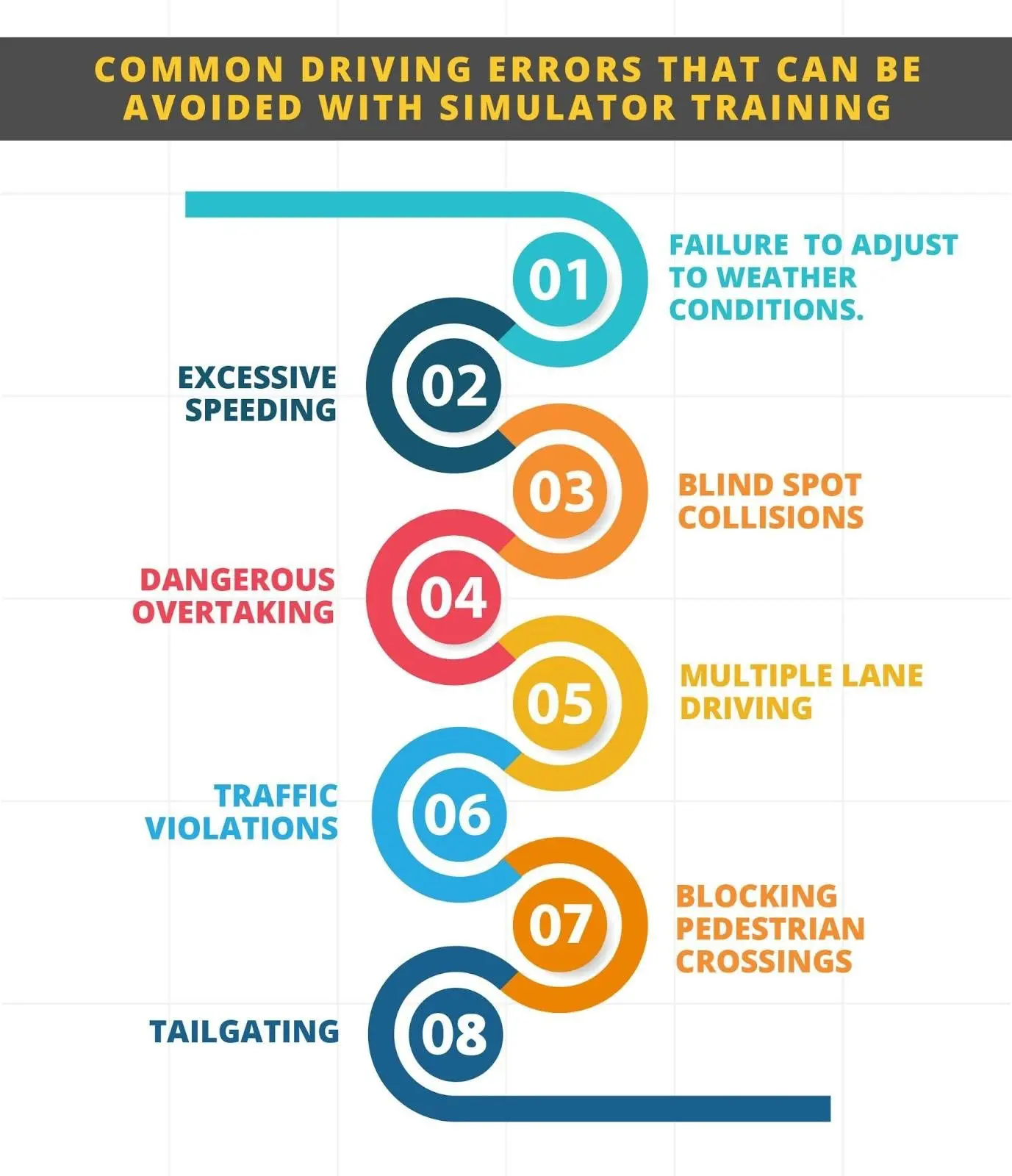 India makes driving simulators necessary for training and testing of drivers.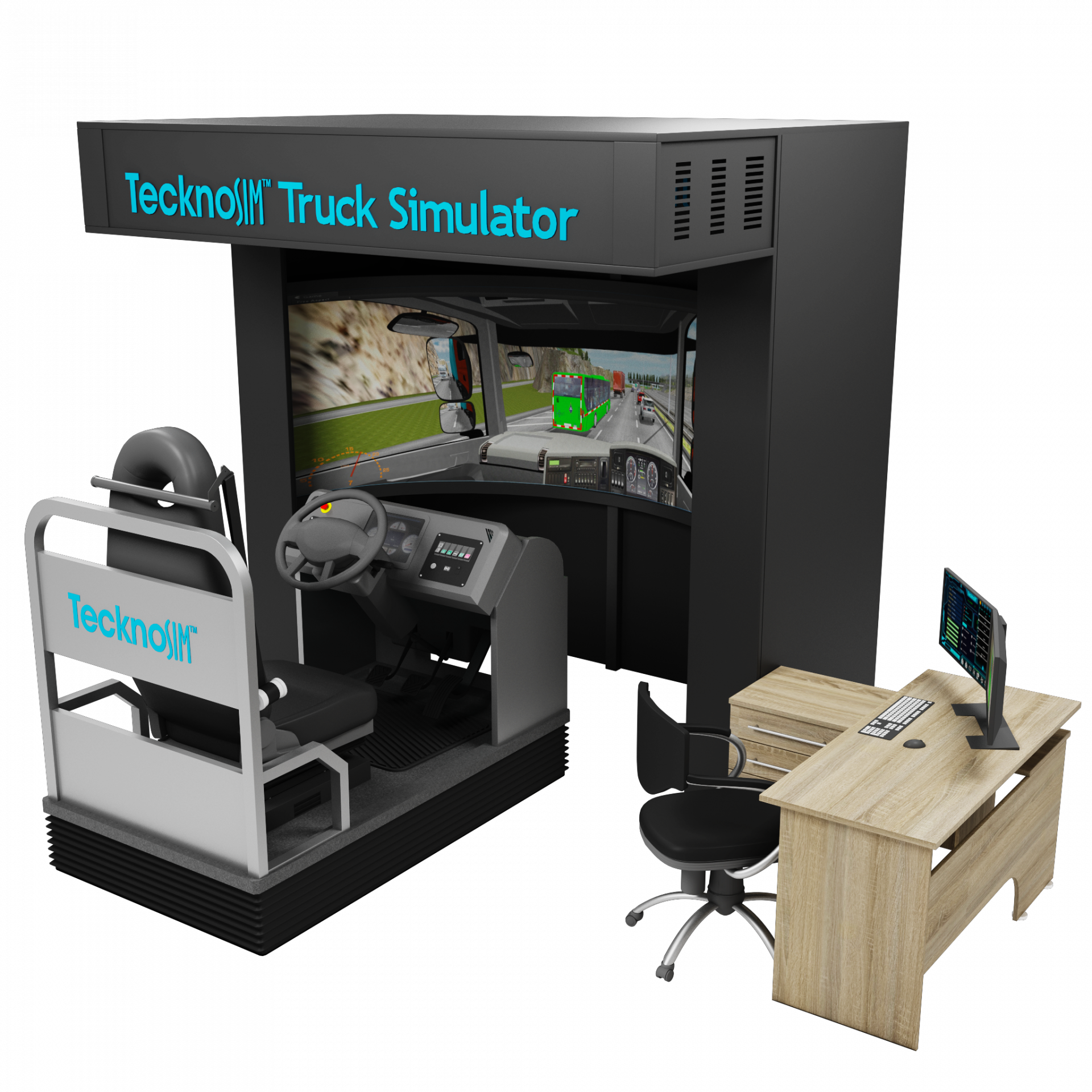 The Road Transport Ministry of India introduced a new rule in 2022 that permits applicants to skip the driving test conducted at Regional Transport Office. Instead, drivers can now undergo training at an accredited driver training centre and pass the test on a simulator to obtain a driving license.
The accredited driving centres in India will be equipped with simulators and a dedicated testing track to impart high quality training and testing. The centres will also have infrastructure like biometric attendance, real time and online evaluation. If the candidates successfully pass the test at these centres, they will be exempted from appearing for driving tests at RTOs at the time of getting a license.
Shortage of skilled drivers is one of the major reasons that led to the enforcement of new rules in the country. Simulator-based training is widely gaining popularity in the backdrop of a large number of road accidents.
What does this mean for the learner?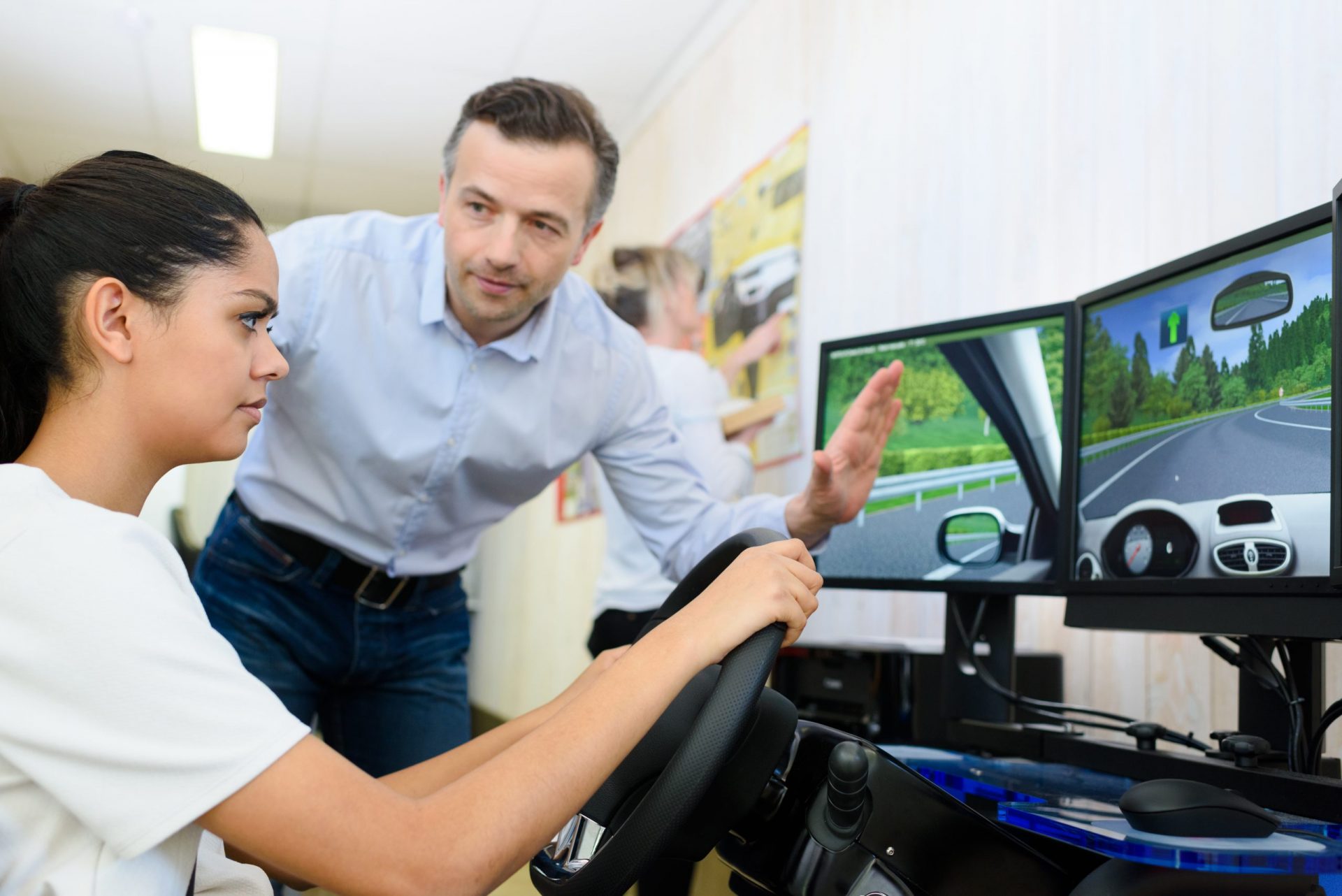 A simulation test will be a completely different experience for the learners. The learner will be immersed in light, sound and movement to reduce the disparities between driving in a virtual environment and the actual road. Since the traditional testing methods aren't effective in accurately gauging the drivers' skills, they don't get an opportunity to identify the areas of improvement.
Drivers obtain a license by controlling the vehicle for a few minutes (in most cases) which makes them believe that they have all the necessary skills to take their vehicle on the road.
A simulator can create upto 300 to 400 different scenarios for drivers. Using a simulator for testing can raise the bar for driver performance thereby compelling the drivers to take driving exams seriously.
Simulator training and testing includes vehicle control, traffic participation and testing under special circumstances.
The benefits of simulator training and testing for learners include:
Standardized testing process that tests all drivers under the same conditions
No scope for manipulation of results
Fair assessment of all drivers
Detailed progress reports for each trainee
Drivers can identify their driving errors in real time during testing process
Eco-driving, hazard perception and defensive driving
Industry-specific training
Automatic and manual transmission mode training
Countries around the world that have embraced simulators for training and testing of drivers.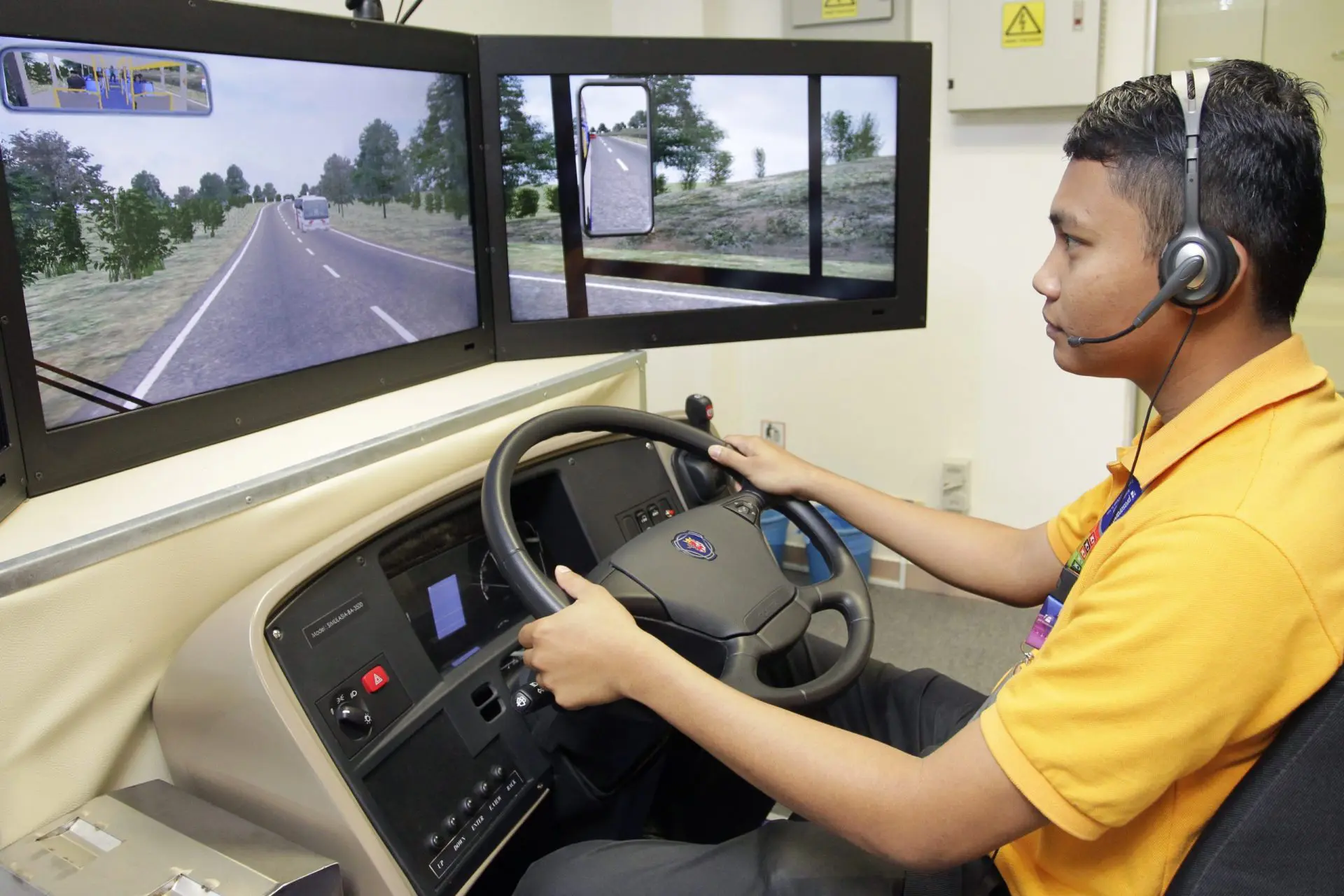 Driving Simulators Training are increasingly being used for training drivers almost all over the world. They are practical and effective educational tools to encourage safe driving techniques among the drivers.
Countries such as the UK, Netherlands and Finland have already incorporated simulators for driver education. The Singapore Traffic Police on the other hand has made it mandatory for motorists to undergo simulator training before they can obtain a license. In a move to make roads safer, the SingaporeTraffic Police department conducted a study on top factors contributing to road accidents in Singapore roads and decided to prepare motorists for possible scenarios by imparting training through simulators. All motorists must complete three simulated driving sessions through which they can learn safe driving techniques.
In a 2007 directive the European Union states that "Full scale driving simulators may also be used for examining the application of operational rules and driver performance in particularly difficult situations."
The demand for driving simulators have increased considerably in recent years owing to high rates of road accidents, R&D investments in autonomous vehicles and shortage of skilled drivers. Some countries have made it mandatory for applicants to attend simulator training sessions before they could pass driving tests.
Scope of Driving Simulators Training for effective driving
Simulation centres or research institutions that use simulators can play a significant role in reducing the number of road accidents by enhancing the quality of training imparted to drivers. Simulators are highly beneficial for the following reasons:
1. Testing the effects of impairment on drivers
A simulator can effectively gauge the influence of alcohol on driver performance. The varying BAC (Blood Alcohol Concentration) levels in individuals and its subsequent outcomes can be safely tested in a variety of scenarios on a simulator.
2. Evaluation of driver behavior
Analyzing driver behavior in critical situations is very much possible with driving simulators. The simulators can recreate any scenario like tire failures, harsh weather conditions, tread separation and obtain useful information on how drivers respond to such unexpected situations.
3. Assessing driver distraction
It is too dangerous to experiment how wireless devices may cause distractions in drivers while driving on the actual road. Simulators on the other hand can examine how the driver's attention is compromised depending on the duration and intensity of phone calls.
4. Evaluating the Influence of diseases on driver performance
Drivers suffering from certain diseases like hypertension are likely to exhibit poor performance. The effects of drowsiness, fatigue, inattentiveness and back pain can be tested in a virtually simulated environment. Drivers of heavy vehicles are often required to travel long distances and sleep disorders and fatigue are quite common among such drivers.
5. Assessing fitness to drive in aging drivers
A simulator can examine if the driver's emergency response capabilities and overall time taken to react have been compromised due to the age factor. Aging can affect driving skills since slower motor reflexes, decreased vision and other health issues could be a problem.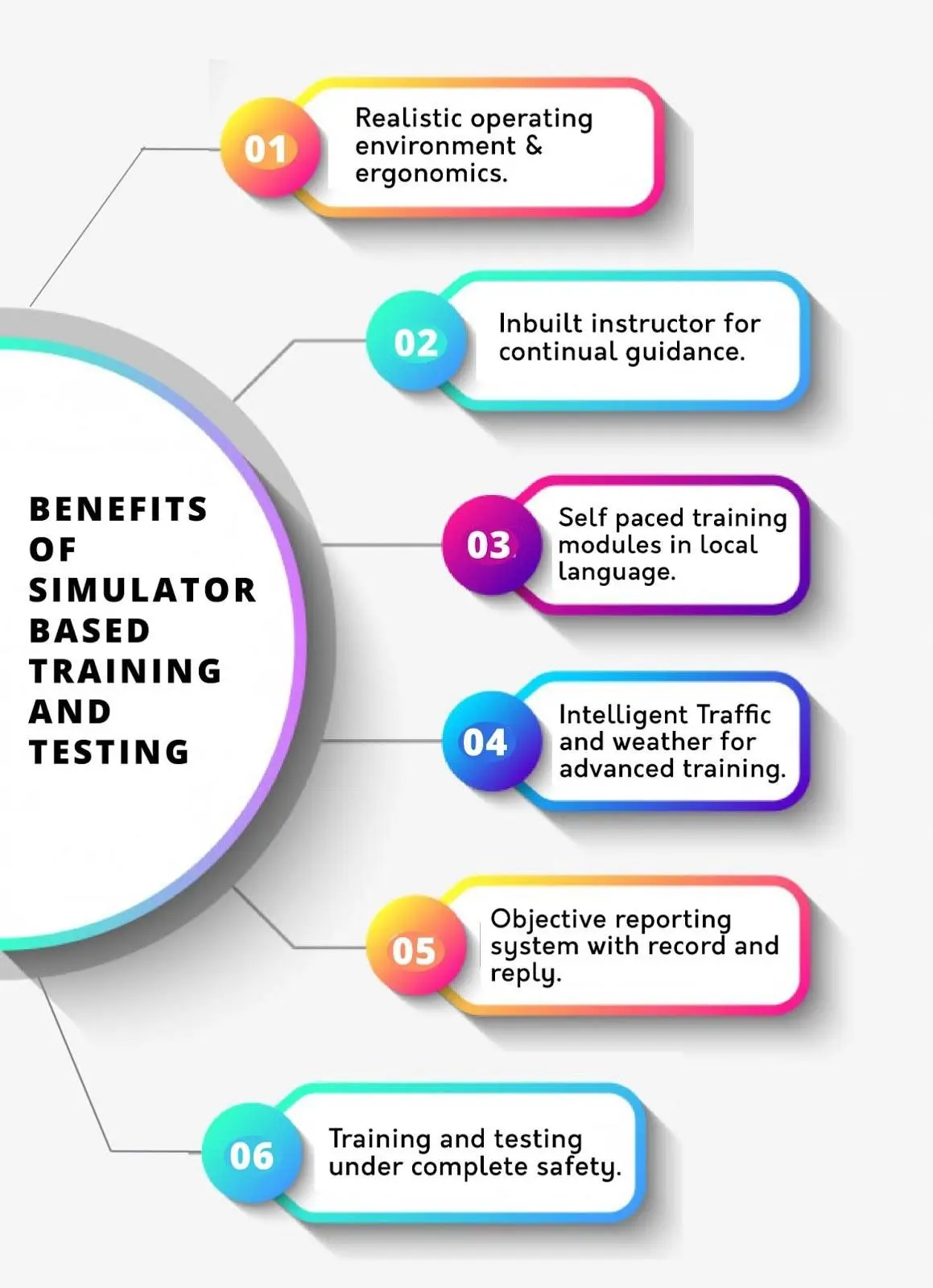 Summary
Simulators are used for research, training and testing purposes. The research and testing segment is currently witnessing rapid growth. Traditionally, the simulator devices had limited features and functionality. With the advent of new technology, simulators have become more efficient and countries across the globe are in favor of using simulators to improve road safety.
Here is a quick rundown on the important points discussed in this article:
Traditional forms of driver testing and training are flawed and have proven to be inefficient in improving safety.
There is a shortage of skilled drivers in the industry which proves the ineffectiveness of traditional training and testing methods.
Simulators facilitate 3D visualization and 360o view to offer a truly immersive experience.
Simulators can record driving data and the results obtained can be transferred to the real world to modify traffic rules and enhance vehicle safety.
Simulators can recreate any scenario to challenge the drivers thereby finetuning their hazard recognition skills.
There is an increasing demand for automotive vehicles in the developing countries of Asia Pacific region which has encouraged the governments to incorporate simulators into training as an attempt to promote safe driving.
Advanced simulators are highly preferred to test drivers' behavior in adverse conditions.
Countries across the world have accepted simulators as part of their driver education curriculum.
Tecknotrove is a leading player in the global simulation industry offering customized simulators for organizations across the globe. With projects spanning across 24 countries, the company provides technology-enabled simulators to industries ranging from Automotive , Mining, Aviation Military and defence. Tecknotrove is also Asia's premier Augmented Reality (AR) and Virtual Reality (VR) company with a specialization in developing applications for mining, aviation, automotive and military, defence and nuclear training. TecknoSIM team develop bespoke scalable and immersive driving simulators for a variety of driver training and testing applications . Need to know how the revolutionary simulator based training and testing solution can help your organisation, contact the team today