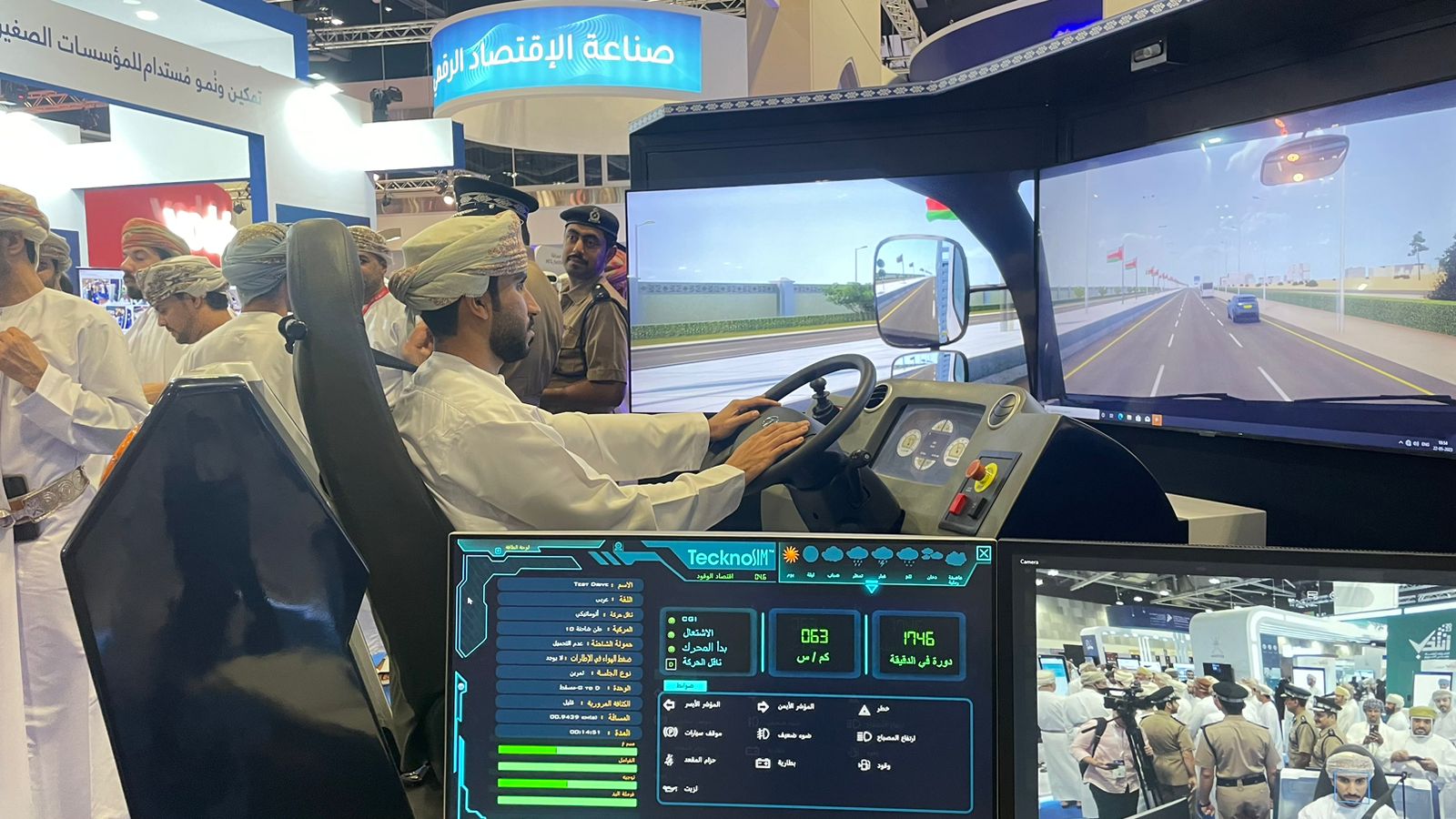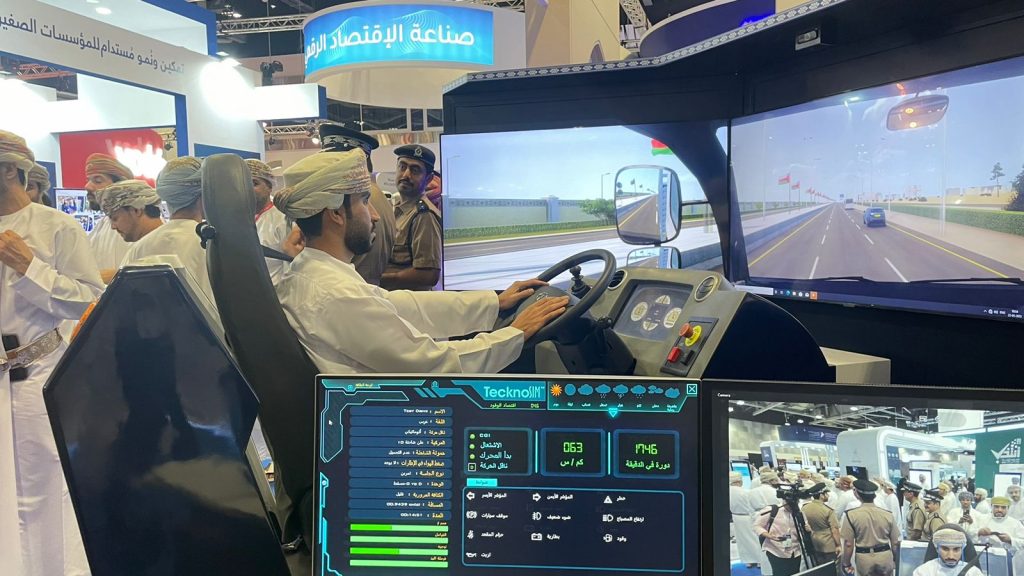 TECKNOSIM Driving Simulator especially designed for law enforcement agencies was showcased and demonstrated by the Royal Oman police at the Comex. The Sultanate of Oman's Official Technology, Communications, Innovation, and Digital Transformation Show was held Face to Face on 22 – 25 May 2023 at Oman Convention & Exhibition Centre – OCEC & Virtual Support Platforms.
The four-day exhibition was aimed at boosting digital investment in Oman and promoting available opportunities in major companies in the market. Over 150 local and international establishments concerned with information technology and communications in the region took part in it. The event saw many visitors from the local authorities and government officials from Oman.
Royal Oman Police demonstrated its latest driving simulators at the Comex 2023. TecknoSIM is the first-of-its-kind driving simulator in Oman installed by the Royal Oman police across 11 centers in Oman that offers an immersive training experience to heavy vehicle drivers. Royal Oman Police has been using TecknoSIM driving simulators for training and testing its drivers in Oman. The simulator designed in Arabic and English, seamlessly brings the virtual roads of Oman into reality, making it easy for Royal Oman police to train and test drivers on realistic road and traffic conditions under complete safety. Visitors at the Comex event also enjoyed the immersive driving simulator making it an interesting attraction at the event.
Simulator training will help drivers in Oman become safer by providing them with an immersive training environment where they can make mistakes safely and learn better with higher knowledge retention. We thank our partners in Oman and Royal Oman Police for trusting us as their simulation technology partner and we assure them of our continued support.