Mining and Construction industries heavily rely on haul trucks for their operations. These massive trucks are essential in transporting large amounts of materials from one location to another, making them indispensable for the mining and construction industry. Increasing demand from construction industries and exponential growth of mining industries is making HEMM manufacturers like Bharat Benz, CAT, Volvo, and Komatsu develop the most efficient heavy earth moving equipment in the industry. OEMS like Liebherr released its latest articulated dump truck at ConExpo 2023, whereas BEML had recently launched its Electric Dump truck in India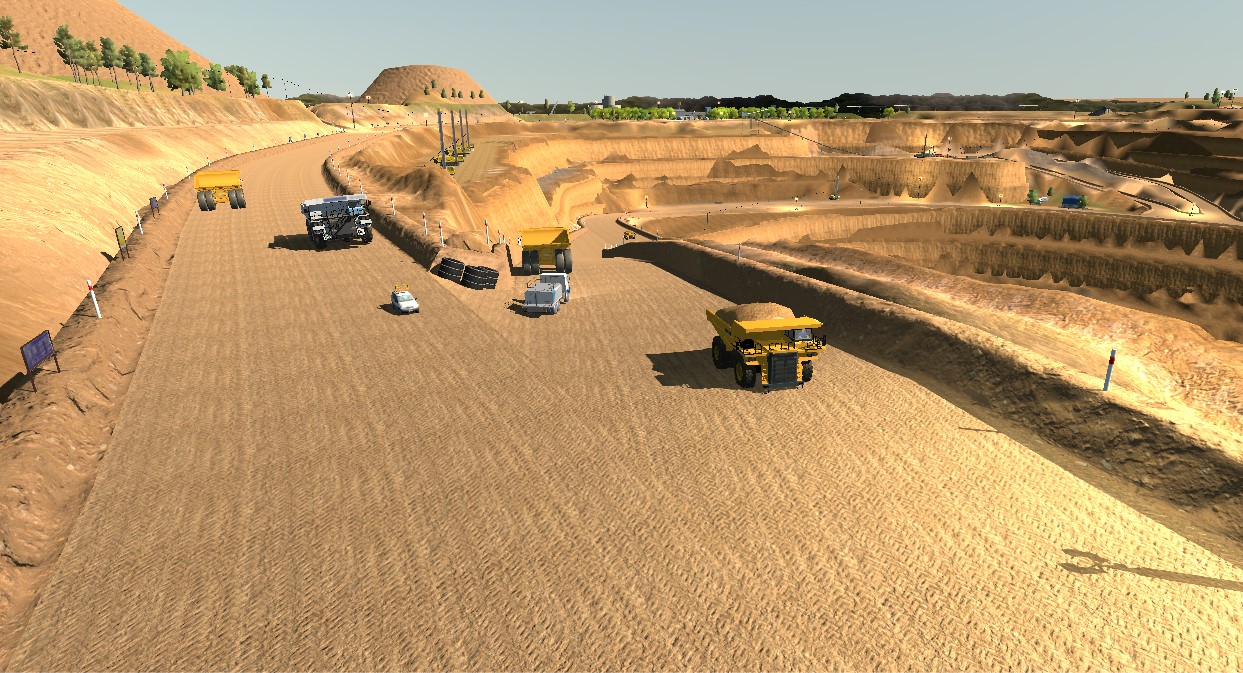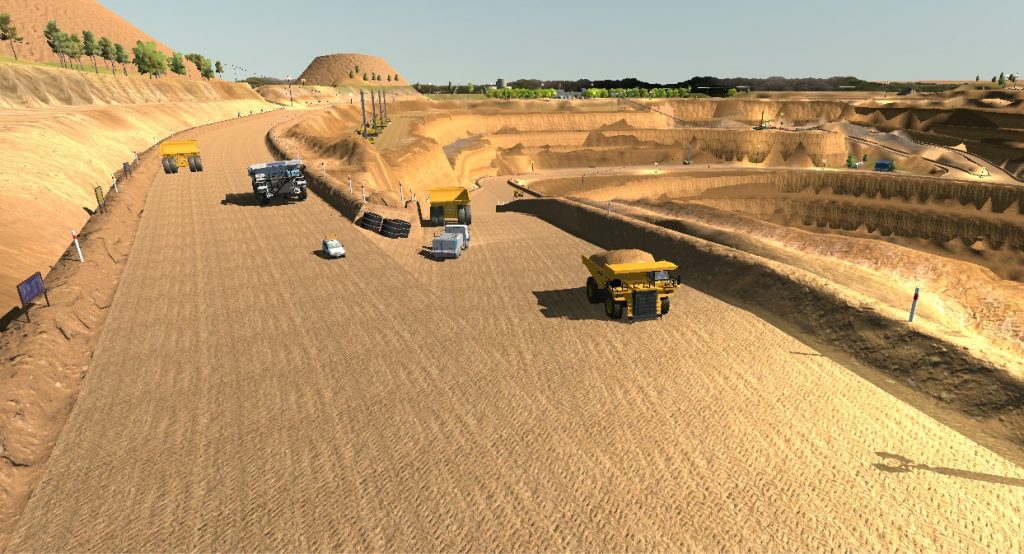 These machines may be getting sophisticated however, operating a haul truck or a dump truck requires proper training and expertise to ensure safety and efficiency in the workplace. In this blog post, we will discuss why haul truck training is crucial for mining operations and how simulator training can help improve safety and efficiency of hauling operations.
Why is Haul Truck Training important?
An estimated 44,500 haul trucks are in use worldwide accounting for over 45% of all equipment in the mining industry. A 2017 MSHA report shows that haul trucks were involved in six of the 28 fatalities contributing to over 20% of the accidents in the industry. Powered haulage continues to be a large safety concern for the mining industry, accounting for approximately 50% of the mining fatalities every year.
While contribution of human performance is recognised as one of the major cause of accidents, some other common causes for haul truck accidents observed during research include:
Loss of control of the haul truck due to speeding,

Overuse of service brakes, 

Reversing incidents , 

Drowsiness and fatigue due to monotonous driving

Operational failures 

Poor judgement of blind spots 

Poor reaction time to hazards 

Rough roads and rapidly changing conditions,

Limited visibility

 

Poor equipment maintenance
Haul trucks are crucial equipment in the mining and construction industry. However, their unsafe operation can be hazardous to both operators and other workers on site if not handled correctly. Operational challenges often increase when the operator training is inadequate. These improper operating practices tend to shorten component and truck life, can cause unplanned truck downtime, and result in incidents. It is therefore essential that companies invest in effective training for their employees.
With latest technological developments and high performance haul trucks  being introduced  into the industry ,training is becoming increasingly important. Training not only covers everything from safety procedures to advanced driving techniques but also ensures familiarization of haul truck operators with the latest developments in the machine like collision avoidance systems, machine monitoring systems and trains them on how to operate the equipment safely and efficiently.  One important aspect of haul truck training is also understanding the machine's limitations. Haul trucks are designed for specific purposes and have their unique limitations, such as maximum load capacity or speed limits on different terrains. Without proper knowledge and skills there could be possible accidents which can lead to injuries or fatalities.
How can simulator training help in reducing haul truck accidents and improving operational efficiency?
One of the most effective ways to train haul truck operators without exposing them to real-life risks is through simulator training. TecknoSIM Haul Truck Simulator is the most realistic simulator for training and testing haul truck drivers operating in the mining and construction industry . The simulator is an actual replica of a haul truck or dump truck that accurately replicates the controls and duplicates the dynamics of the real machine. Mounted on a 3DOF motion platform with an immersive view of the environment through its curved screen display and a stereoscopic sound representation of the mining world, the simulator offers a very realistic training environment and increases learning immersion.
New operators learn the fundamentals of operating the machinery and become accustomed to the equipment controls and functions in a simulator, while the advanced operators learn to improve their judgment skills, hazards avoidance skills , low visibility operations and reversing techniques to name a few. Proper training of haul truck operators  has many benefits for the mining and construction industry including: 
Improved payloads

Reduced unscheduled maintenance

Increased tire life

Reduced fuel usage 

Reduction in brake abuse 

Reduction in incidents 

Reduced cost per ton
NALCO is India's largest Bauxite- Alumina- Aluminium- power complex that holds the record of being world's lowest cost producer of alumina and bauxite in the world. At one of their mines in Odisha, NALCO has set up a simulation lab that uses Dump Truck Simulators from Tecknotrove to offer state of the art training to their operators. Companies like National Aluminium Company Limited (NALCO), JSW, Tata Steel, BEML, Daimler are extensively making use of the simulation technology to improve the productivity, safety and efficiency at their mines.
Tecknotrove is a pioneer in the development of custom training simulators and Virtual Reality solutions for critical training applications in the mining industry. The company is a specialist in simulation solutions and has completed more than 1000 projects in  26 countries across the world. The company has experience in the fields of construction, mining, aviation, transportation logistics and defence. 
For more information on how your company can set up a simulation lab or include simulation and VR programs in the training schedule and improve safety and productivity contact our team on sales@tecknotrove.com.