What is Agnipath Scheme?
Agnipath is a recruitment programme. Gives Indian youth the opportunity to serve four years in the Indian Armed Forces. The Union Cabinet launched the scheme in June 2022 to modernize the Indian armed forces. This scheme provides an opportunity for the youth to serve the country for four years. In the Agnipath scheme, candidates aged 17.5-21 can apply. If selected, they will become Agniveers. People from anywhere in India can apply for a job in the Indian Armed Forces. After the completion of 4 years, individuals can apply for permanent enrolment too.
How does Agnipath Scheme help the youth of India?
The scheme provides a unique opportunity for the youth to join the Armed Forces. By joining the Armed Forces, individuals learn discipline and achieve extreme physical fitness. The scheme opens doorways for the youth to acquire crucial skills such as teamwork and cooperation, certifications, diplomas, and credits and go on to achieve a higher status in society. Individuals become more confident and mentally strong as rigorous army training prepares them to courageously face any situation. The attractive financial packages that the youth gain under this scheme empowers them to become financially stable at a young age. Joining the scheme helps the youth build a strong resume that makes them stand out from the crowd.
How does the Agnipath Scheme help the Indian Armed Forces?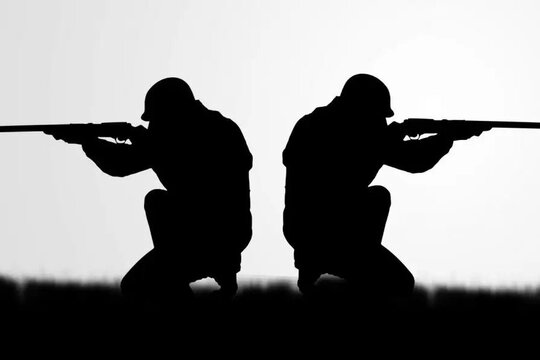 Recreating emergency scenarios is not possible with conventional training methods. It is neither financially feasible nor safe. Conventional training methods impart theoretical knowledge. They mainly encompass classroom-based instructive teaching and web-based training that includes pre-recorded user-paced presentation material. Trainees are unable to transfer the skills in real-world situations as they don't have practical experience. Conventional training promotes passive learning. Trainees will taught what to do and what not to do through theory classes. They don't get an opportunity to experience what the real situation is like. Passively reading or watching videos on emergency preparedness will not equip individuals with any skills. Conventional training only serves the purpose of transferring information to individuals. Knowledge isn't retained, prompt feedback is missing, remote training is not possible and immersive learning is absent. 
In addition the Agnipath scheme aims to capitalize on the talent pool of the youth of the entire nation.
In addition to recruiting energetic youth, it is also an excellent way for the Armed Forces to adapt to the dynamic nature of the battlefield in the future. As a result of clear training standards, the youth recruited under this scheme will be monitored by the highest authorities. It will ensure that they have the same skill sets and adhere to the highest professional standards.
What training is planned in the Agnipath Scheme for Agniveers?
Around 25,000 Agniveers have already begun their training  1st Jan 2023. Another 20,000 are slated to join Army regimental centers for training under the Agnipath scheme announced by the Ministry of Defence (MoD) last June. 
A 24 to 31-week training program includes basic and advanced military programs. Agniveers will further undergo seven weeks of on-the-job training (OJT) after their training at the allotted center. In the second phase of training, after the first phase in the training center, the Agniveer will assigned for four years to a unit. Agniveers recruited in the Indian Navy undergo 16 weeks of basic training, two weeks of sea training, and 16 weeks of professional training. Agniveers recruited in the Indian Army will undergo training of 10 weeks to 6 months. Also, it will hold distinct ranks different from the existing ranks in the IAF.
Need for Simulator Based Training for Agniveers.
Agniveers can be trained in large numbers at lesser costs with the help of simulators. Studies show that simulators train 4 times faster than classrooms. If Simulator Based Training for Agniveers is deploy, this can help fast track 2.5 years of training curriculum and help to complete within 31 weeks. Experts believe that the shortening of  training period can drastically affect the operational efficiency and quality of training in the Agnipath scheme. Hence Defence Training Simulators  play an important role in training the Agniveers for the battlefield 
Even though few infantry weapon simulators have been deployed for training, experts believe that it is not enough . Special attention needs to be given to honing other skills like military tank driver training , mission planning , disaster management training ,  aircraft maintenance training , working in confined spaces, working on high altitudes , construction equipment training . In addition, this missions will execute in teams . Hence team-based training is essential for military personnel to improve individual and collective proficiencies, but it is difficult to deliver in an effective and cost-efficient way in  reality because of the risks and the costs involved . However training simulators play an important role as it allows training multiple team members in one scenario. Simulator Based Training for Agniveers  also enable real time evaluation of trainees ( agniveers) and generate a report at the end of each scenario . 
Land-based training simulators facilitate infantry combat training enabling soldiers to operate equipments like tankers on diverse terrains. Military vehicle simulators train army officials to operate light utility vehicles, artillery tractors, ambulances, mobility trucks, and light armored vehicles. 
Simulators with VR capabilities can immerse a full platoon of soldiers with a head-mounted display and 360-degree view. Effective military training can make the difference between success and failure on the battlefield.
Conclusion
Regular refresher training within the units and in training has led to transformations within units and formations. There is an urgent need for the introduction of simulators and modern training aid in the Agnipath scheme. 
Simulator Based Training for Agniveers play a critical role in training defense personnel. They promote enhanced safety and save costs by eliminating the use of real equipment for training purposes. Simulators prepare soldiers to confidently face challenges in complex combat situations. With the launch of the Agnipath scheme, the Indian government aims to strengthen the Armed Forces with the support of the latest technology like simulation. Weapon technology is evolving continuously which necessitates the use of advanced training methods. The scheme exploits the talent of the young generation and focuses on making training programs contemporary. The youth today are more tech-savvy and expects advanced training techniques to hone their skills. VR simulators play a critical role in imparting adequate training to Agniveers in a limited time. 
ABOUT TECKNOTROVE
Tecknotrove is asia's leading simulator manufacturing company in India  providing customized simulation solutions for critical training applications to the defense, aviation, automobile, and mining sectors With a continuous R&D in the field of simulation and  commitment to innovation, the company is capable of offering advanced training simulators  to meet the evolving demands of its clients . The company specializes in developing customized training solutions for the military navy and airforce . If you need a customized simulator or wish to  know more about the range of Defense Simulators for Army, Navy and Airforce. Contact the team on sales@tecknotrove.com.