Logistics is a complex function that necessitates the use of different types of equipment for a range of functions such as loading/unloading, packing, and dispatching. To improve its effectiveness in some companies are approaching the digitization method by using virtual reality simulators in logistics training.  The right kind of material handling equipment can have a positive impact on efficiency. From storage to distribution, these equipment play a vital role in each phase of logistics.
Handling and operating such equipment requires expertise and skill , which can be attained only through adequate training. Accidents and injuries while operating the equipment owing to lack of expertise can result in loss of life. Skilled workers are therefore critical to the smooth functioning of logistics companies and training simulators have an important role to play in this. This article highlights the significance of simulator-based training for material handling workers involved in the logistics industry .
Accidents in Logistics and Warehousing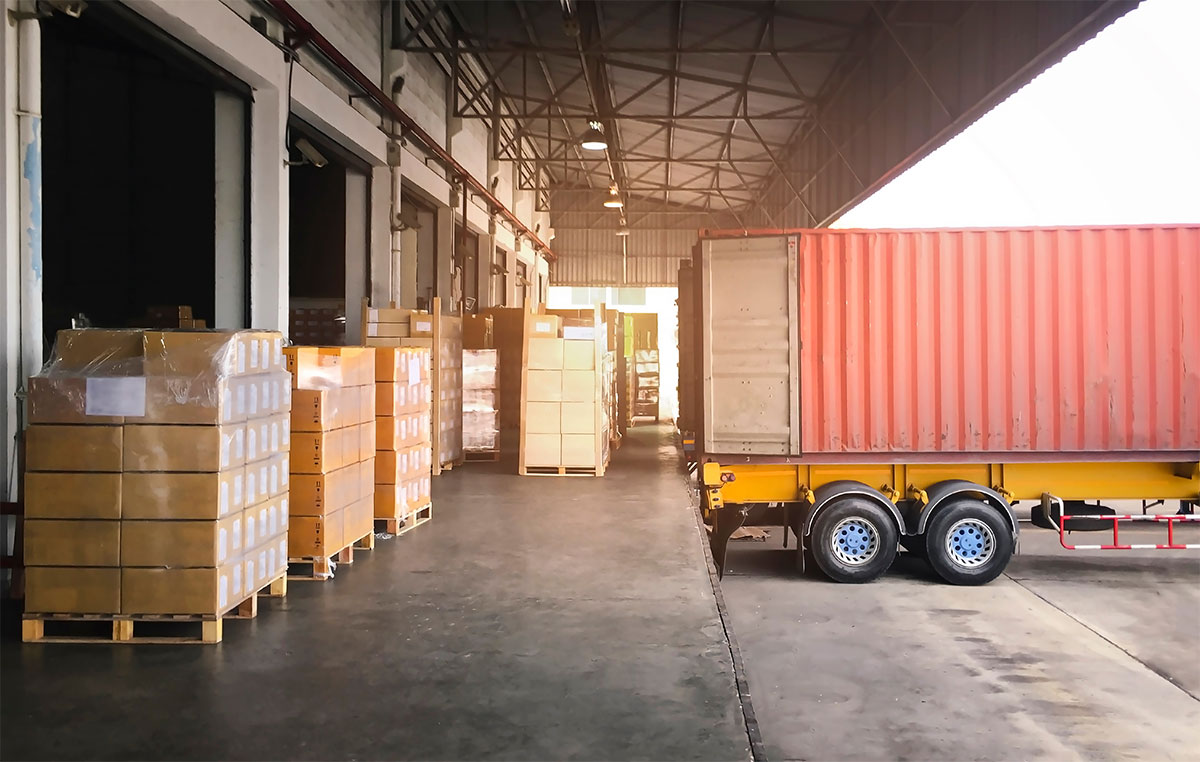 Manual, motorized and automated are the three types of material handling equipment widely used in warehouses. Manual equipment includes pallet jacks, motorized equipment includes forklifts whereas automated equipment includes stacker cranes, rollers and conveyors, automatic guided vehicles among others. Accidents and incidents are common with use of such heavy equipment. Some common warehouse accidents that one need to be aware of includes :
1. Pallet rack collapses

When materials are not properly packed and stacked, it can result in pallet rack collapses. Pallets both empty or occupied , can result in great damage when they collapse and fall from a great height. This could lead to fatal injuries on the shop floor and hence needs attention in terms of training .

2. Slips, trips or falls

Workers often slip and fall due to cluttered work areas, inadequate lighting, slippery surfaces , spilled products to name a few . Slips and trips however can be easily avoided if necessary precautions are taken and awareness is created.

3. Hazardous materials

Spills or leaks from packages containing hazardous materials are another common cause of accidents. Workers need to exercise caution when handling such packages. Regular Training on material types and related hazards , handling emergency situations can help an organization be safer

4. Forklift crashes

Forklift accidents are among the most common types of accidents that occur on factory floors or in warehouses. This incidents happen either due to a mechanical failure, collisions, falling loads or mishandling of the equipment. However more than half of the forklift accidents are preventable with regular training and enhanced safety mechanisms.
Benefits of Virtual Reality Simulators in Logistics Training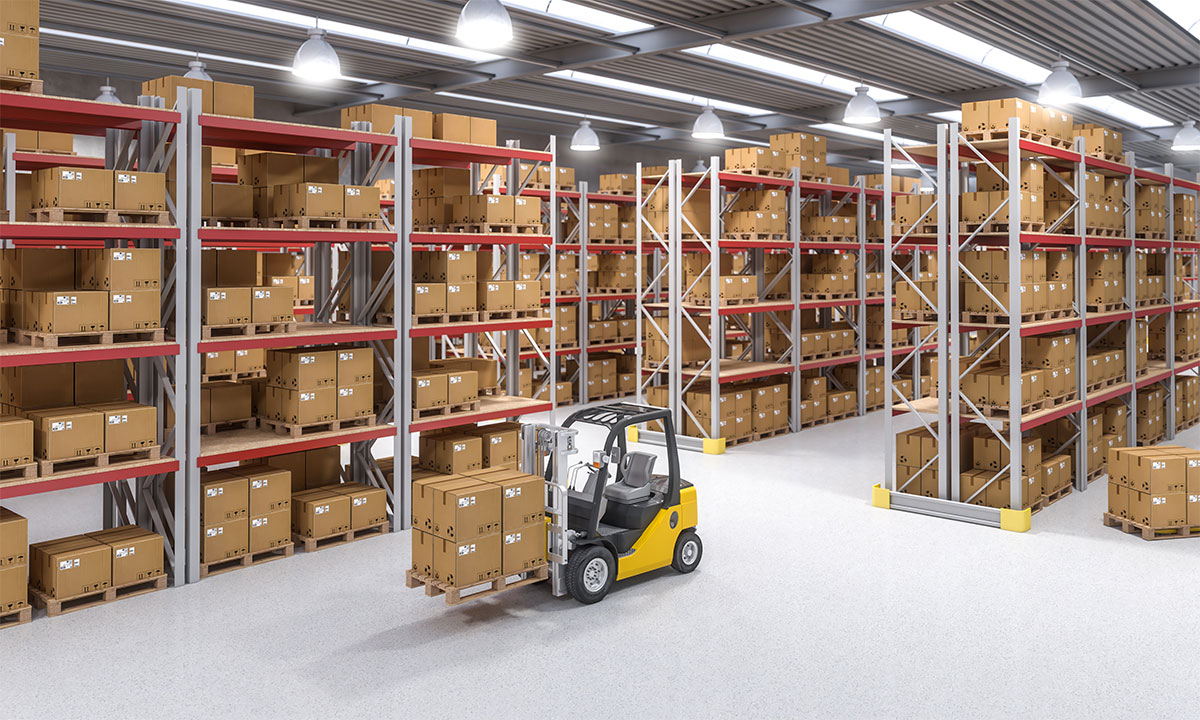 Training simulators is extensively using for training because they provide a realistic reproduction of a machine or piece of equipment with controls. Due to their multiple flaws, including a lack of safety, delayed feedback, and a passive learning approach, traditional training methods are ineffective.. Simulators help overcome the limitations of traditional methods and provide a more enhanced and hands-on learning experience. Following are the key benefits of simulator training:
1. Risk free training

Training novice workers on actual heavy equipment is not safe . There is risk to equipment , property and life of workers on the floor . Training Simulators are in turn a safer way to train the operators without the risks involved . Virtual Reality Simulators in Logistics Training are replicas with actual equipment with realistic controls . Training on simulators eliminates the risk of injuries or damage that can happen even if the worker commits errors while training on a simulator. So with a simulator, risk free training is ensured.

2. Quantifiable training

Traditional training lacks the ability to qualify the effectiveness of training with ease , With training on simulators workers' performance is easily measurable . The real time reports from the simulator enables the trainer to evaluate the trainee performance. These reports can be further used to analyze skill gaps and design training programs for workers. It is easy to identify the strengths and weaknesses of workers with simulator training .

3. Faster training

Research studies show that with simulators training is 4 times faster as compared to traditional training. A simulator's immersive environment enables trainees to fully engage. Training hands-on allows them to practice until they master the skill. Simulators allow instructors to train multiple trainees at once with a single instructor. There is more seat time for learners, and the entire crew can participate in the same training activity.

4. The Virtual Reality Simulators in Logistics Training is the cost effective solution

Simulator training is extremely cost-effective. In addition, machines can be used for productive work, reducing the cost of machine downtime and materials. It is possible to save a lot of money on fuel costs when you train virtually. Simulator training can reduce fuel costs as well as equipment wear and tear costs.

5. Knowledge retention

When you practice hands on you learn better , Simulators offer an immersive experience for learners with hands-on training. Skills acquired through such training can be easily applied in real life situations. The knowledge retention with simulator training is much higher than traditional training .
Forklift the virtual reality simulators in Logistics Training Solutions
A forklift simulator is used to help trainees learn vehicle handling, fork spacing and positioning and managing different kinds of loads. Forklift operators need to be prepared to face a variety of situations on site and a simulator helps workers polish their skills before taking control of the actual equipment. A forklift simulator trains operators to:
Maneuver the forklift in tight spaces
Manage blindspots
Manage loads
Prevent collisions
Load and unload trucks
Load and unload racks
Improve productivity
A forklift simulator recreates situations such as mechanical failure and pedestrian traffic so operators can respond well when they are faced with such situations in real life. Operators get a first hand experience of the consequences of their errors in a safe environment with the simulator. They can experience the hazards without the risk , dangers and costs involved.
Excavator simulator training
Excavators are heavy earth moving equipment used for infrastructure development and for excavation in mines . An excavator simulator enables the operators to acquire skills necessary to be safe and productive at work. The simulator is used to impart training in the following areas:
Equipment Controls familiarization
Pre-operation machine inspection
Excavating material
Loading and unloading of material
Productivity improvement
Hazard identification and accident avoidance
Excavator simulator is equipped with an instruction station that helps instructors plan, monitor, & assess training and simultaneously record their performance. Excavator simulators help workers experience a range of real world scenarios in a safe environment. Workers can explore the capacity and limits of the machine and transfer the skills acquired during training directly to the job site.
How to evaluate a software simulation tool?
Before investing in a simulator tool, it is necessary to know you are choosing the right one. Here are a few important attributes that you need to look out for in a simulator.
1. Interactivity

Level of Interactivity determines how realistic the learning experience will be for the trainees.
For training equipment or operations like forklift , you need a highly interactive training simulator that will enable you to train and prepare workers for both normal and emergency situations . For other critical training applications you need virtual reality training that will enable you to interact with the environment just like the real world.

2. User friendly and Maintainability

It is important to analyze the usability and maintenance of the simulator. The inbuilt maintenance features such as calibration and diagnostic tools is equip with this latest training simulators. These features enable you to identify faulty parts of the system and maintain it with ease. Trainers can register trainees, plan training sessions, and evaluate training effectiveness remotely with a simulator equipped with an instructor station.

3. Scalability

For training that can be replicated across the organization in multiple cities and countries , it is important that the training is scalable. TecknoSim advance Virtual Reality Simulators in logistics training enable group training that allows training multiple training at the same time in the same environment . Simulators like these can adapt and keep pace with your evolving needs. As your organization grows and expands, the simulator must be able to cater to the increasing number of trainees without compromising on performance.

4. Content delivery time

Responsiveness of simulators is a major factor determining the effectiveness of training sessions. Your simulator should be upgradable and adaptable to the evolving training needs of the organization . Companies that develop customized training simulators are able to customize and regularly update the training content
Winding up
The logistics and warehousing industry is heavily dependent on a variety of equipment sfor smooth storage and transportation of goods. A lack of adequate training will not only result in low productivity but will also increase the risk of accidents. Simulator is an effective tool to bridge skill gaps and produce more efficient workers. It enables workers to work with precision and accuracy and improves their decision making abilities. Any logistics company looking to increase their productivity and efficiency should definitely take advantage of Virtual Reality Simulators in Logistics Training.
About Tecknotrove
Tecknotrove is one of Asia's largest manufacturers of training simulators and VR solutions with more than 30 years of industry experience. With continuous innovation and research, it has successfully catered to organizations across industries with customized solutions. Having handled 800+ projects in more than 26 countries, it is one of the trusted names in the simulation industry. Get in touch with our consultants to understand how your organization can adopt innovative digital training technologies like Virtual reality and Simulation for improving productivity, safety and efficiency .